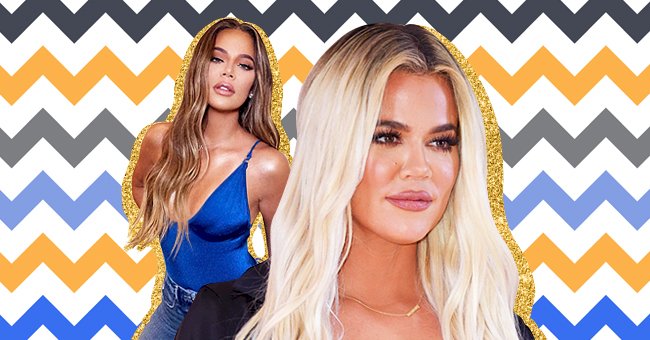 Khloé Kardashian Flaunts Her Natural Curly Hair In A Video Clip
The Kardashian family has a distinct look that anyone can identify. Most of the world has kept up with the famous family for years but surprisingly hasn't seen Khloé's natural tresses until now.
Khloé Kardashian feels that she stood out from the rest of her sisters for most of her life. She was taller than her older sisters and even had lighter hair, which she dyed dark to fit in with her siblings on TV.
Audiences assumed that Khloé was a straight-haired brunette since the family's reality TV show aired. Recently we have seen Khloé flaunt her naturally curly and blonde hair more often than ever before.
First Glimpses At Her Natural Hair
The third Kardashian sister opened up about dyeing her hair to match her sisters in 2016. Khloé told New Beauty that she always wore her hair light before filming Keeping Up With The Kardashians.
"I am naturally dirty blond, and I always was light and then went dark before we started filming, and I was kind of identified with always being dark like my sisters were."

Says Khloé Kardashian
When she admitted this, she had already been wearing her hair blonde again with a platinum update. The Revenge Body producer's curls bounced back when she paused on getting Brazilian Blowouts during her pregnancy.
The Steps Towards Showing It All Off
Khloé has worn her hair in a signature platinum blond bob over the past few years. Although this bright, short look is synonymous with Khloé, she has evolved into wearing her hair in its natural dirty blonde tint.
Her natural hair color has been her most popular pick for the past few months, and we love it. We also can't miss those Kardashian extensions here and add some flair to her dirty blonde color.
The Bouncy Blonde Curls
A recent episode of Keeping Up With The Kardashians reveals Khloé's past coronavirus diagnosis. We see the reality TV star quarantine and nurture her health in the episode, which means there was no glam.
This episode revealed a lot, but the most significant surprise was Khloé's bouncy blonde natural curls. The hot mom showed off her natural hair as she healed from the virus and stayed busy in her room.