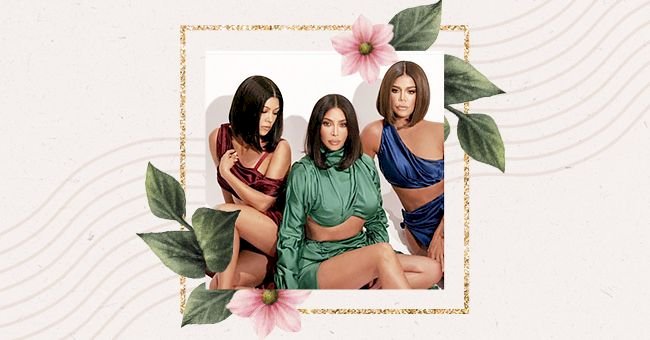 Khloé Kardashian Opens Up About Getting Fewer Outfits Than Her Sisters At Photo Shoots
The 'Keeping Up With The Kardashian's two-part reunion special has opened our eyes to so much about the family. In the latest part of the special, Khloé makes a shocking claim about her wardrobe choices.
Khloé Kardashian has been extremely vocal about being branded as the 'fat' and 'ugly' sister before. However, many did not quite understand the extent of what she had to suffer through until recently.
The youngest Kardashian sister revealed that she used to get fewer wardrobe choices during photoshoots. Although that is shocking in itself, the reason why is even more heartbreaking.
Suffering Self Esteem
Khloé Kardashian opened up about her insecurities during the second part of the reunion special. The youngest Kardashian sister's body image has been a prominent topic of conversation over the past few months.
Khloé revealed that she felt very secure in herself and body image before starting filming for the show. However, that soon changed as they filmed the earlier seasons of their hit reality television show for E!
"Right before [Keeping Up with the Kardashians] started, I thought I was in good shape, but I guess not good enough for Hollywood's eyes,"

Says Khloé Kardashian
Kardashian shared that she started to notice the media paint her as the fat and ugly sister after the show's debut. She also shares that she didn't realize she was perceived as fat and ugly until the media shared that.
Treatment At Photoshoots
Khloé also revealed that she was treated differently on photoshoot sets as a result of the media perception. Kardashian recollected her sisters getting racks of clothing while she only had two or three choices.
Khloé revealed that this second-tier treatment was deliberate as she learned from wardrobe stylists on set. She says that stylists revealed that clients would tell them to present Khloé with fewer options because she'd be in the background.
"I was told by so many different stylists — I was given about two or three pieces of clothing, that's it, and not to worry because I'll be in the background anyway. Like, I wouldn't be in the forefront,"

Says Khloé Kardashian
Additionally, Khloé recollects several photographers placing her behind her sisters Kourtney and Kim during shoots. She reveals that this treatment was blatant and felt that she could not question it.
Where Khloé's Body Image Stands Today
During the reunion special, Khloé reveals that her body image and self-esteem fluctuate from time to time. She, however, reveals that her self-esteem has recently been a point of concern for her once again.
During a shocking revelation about getting a nose job, Khloé shares how her body is always a topic of conversation. Khloé explains that everyone has an opinion about how she looks but never asks her about it.
Consequently, she reveals that nobody knew about her nose job because Cohen was the first interviewer to ask her. This was a surprising revelation since Khloé's face is always under scrutiny by the public.
A few weeks ago, Khloé revealed that the constant criticism was becoming too hard to bear on an Instagram post. Hopefully, after the reunion, things will get much better for the reality TV star.