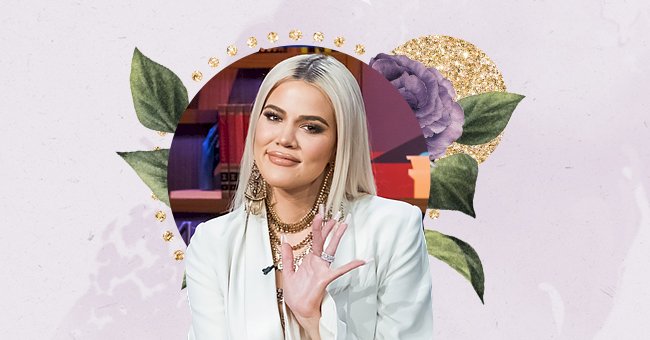 Khloé Kardashian Opens Up About Struggle With Body Image While Team Scrambles To Delete Unedited Photo
Many of us are familiar with the state of panic after seeing an unflattering picture of ourselves online. Although some can move past it, many people are affected more deeply, like Khloé Kardashian.
Khloé Kardashian has been in the public eye since 2007 and has had her fair share of criticism since. She and her sisters are regularly the butts of plastic surgery, photoshop, and false image jokes and comments.
Recently, Khloé has been receiving a lot of criticism for her highly edited Instagram posts. The objection only got worse when an unedited picture of Khloé went viral, prompting Kardashian to open up about her body image.
The Viral Bikini Picture
Recently, an undoctored image of Khloé Kardashian in a leopard print bikini went viral online. The 'Keeping Up With The Kardashians' star regularly shares pictures of herself in swimwear, but this one was different.
The picture, which was the only color edited, went viral as fans noticed a difference from her usual posts. Kardashian's waist looked less defined, the skin wasn't airbrushed, and it captured her face during a candid moment.
"Khloe looks beautiful, but it is within the right of the copyright owner to not want an image not intended to be published taken down."

Says Tracy Romulus
After the image went viral, the Kardashian camp reportedly worked to have it removed from the internet. Their publicist, Tracy Romulus, explained that the private image was posted by mistake by an assistant.
Khloé Speaks Out
Fans were understandably disappointed by Khloé's reaction to having her natural self presented online. After making efforts to scrub social media of her candid image, she shared a message addressing the situation.
"In truth, the pressure, constant ridicule, and judgment my entire life to be perfect and to meet other's standards of how I should look has been too much to bear."

Says Khloé Kardashian
In the message, Khloé shares that the comments made about her appearance over the years have stuck. The 'Good American' founder explains that her body image has been affected by public opinions for a long time.
In the same breath, she reveals that she'll continue to unapologetically add filters and retouch her images. She concludes that she can present herself the best way she sees fit since it's her choice.
A Lesson On Social Media
This Kardashian image debacle has brought attention back to the realities of social media pressure. In recent months Khloé shared a picture of her stretch marks which fans and friends applauded her for.
Now, the body acceptance advocate scrambling to get an unflattering image deleted felt like a jab to some. Khloé is well within her rights to want the image removed, but it doesn't make it less concerning.
Even though we are aware that images are retouched, it does affect us to see perfection all the time. This situation teaches us to work to uplift each other in real life instead of giving into unrealistic ideals all the time.
This is also a lesson to use social media safely because once something is out there, it's there for good. You can't squeeze the toothpaste back in the tube, and this situation is a perfect example of that.