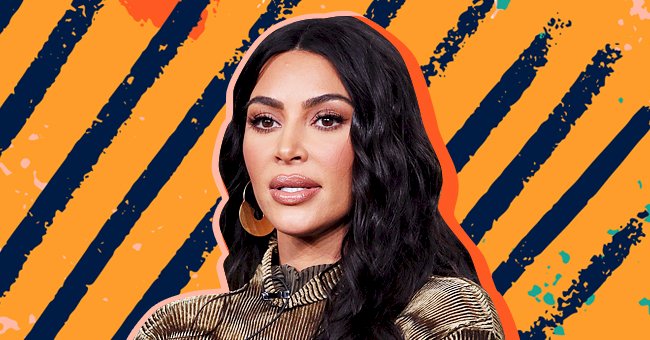 Kim Kardashian Transforms Her House With Elaborate Halloween Decorations
Arachnophobes, stay clear. Kim Kardashian pulls out all the stops for Halloween this year, transforming her house into a giant spider.
For Halloween, Kim Kardashian revealed her Calabasas home's Halloween look, and it is was straight out of a scary movie. The reality star transformed her home-inside and out, into a massive spider, complete with halls covered in white spider webs with spooky red lights.
Kardashian West shows followers a tour of what the house looks like on the inside. It features a blood room and a room with a large spider placed in the center. How the family managed to sleep in the house with their skin-crawling is truly a mystery.
The Spider House
Kim shares that due to Halloween being canceled this year, she wanted to do something festive for the kids as she gives a glimpse of the "full spider-web experience."
The actress shows their library, which they've transformed into a trampoline room. In the video, we momentarily see Kim's daughter, North, (age 7), buoyantly bouncing in the red room.
The Spider Family
The Kardashian-Wests didn't stop at decorating the house. In a later post on social media, Kim captioned a picture of her and who we can also presume is her husband, Kanye, and their children North, Saint, and Psalm dressed in elaborate spider costumes.
Kim Kardashian and Kids' 'Tiger King'-Themed Halloween Costumes
The reality TV star took to Instagram with a series of photos showing her dressed up as Tiger King's Carole Baskin, while longtime friend Jonathan "Foodgod" Cheban took on the role of Joe Exotic.
The pair were joined by all four of Kim and Kanye West's kids—7-year-old North, 4-year-old Saint, 2-year-old Chicago, and 17-month-old Psalm—who were dressed as the tigers to their mom's Big Cat Rescue, donning elaborate face paint and adorable onesies.