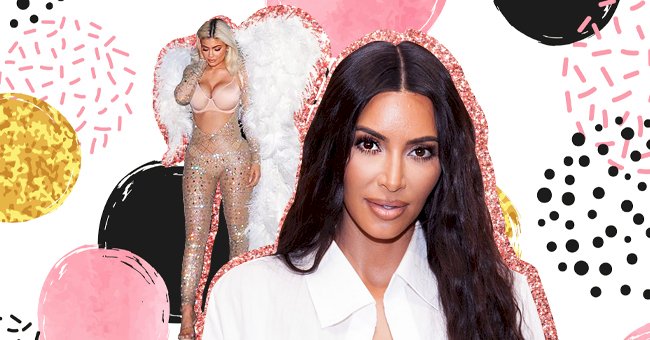 The Best Kardashian Halloween Costumes Over The Years
The Kardashians dominate every single event and occasion known to man. Their birthday parties are spectacular, their weddings are extravagant, and every dinner they host looks fantastic.
The first family of American pop culture has got it all down when it comes to hosting the perfect soiree. This family makes even better guests as they know how to show up and show out for an occasion.
There is no themed party or dress-up event that this trend-setting family cannot prepare for. Take a look at some of the best Halloween costumes that the Kardashian's have pulled off over the years.
The Dark Knight Rises
Getty Images
Kim, Kourtney, Scott, Kanye, and Johnathan all dressed up as different Batman squad members. The A-List collective wore their group costume to a Halloween party in Miami.
Kanye West dressed as Batman, Kim was Catwoman, Kourtney went as Batgirl, and Scott was Robin. What impressed us was Johnathan Cheban's dedication to the Riddler costume's hair and makeup.
Dirrty Xtina
Kylie channeled Christina Aguilera in her 'Dirrty' phase in 2016, and fans were shocked and star-struck. The video of Kylie dancing in the costume was Instagram's most-watched video after she posted it.
Kendall As A Forest Fairy
Kendall's birthday is just after Halloween, so the supermodel celebrated with a Halloween bash in 2019. Everyone showed up to her party dressed to the nines, and so did the birthday girl herself.
The Victoria's Secret angel looked utterly magical in her golden fairy costume and whimsical wings. Her golden highlighter makeup was the perfect touch to give her that special fairy dust effect.
The West Worms
The Kardashian-West's stunned fans in their intricate matching insect costumes last year. The family had a series of group costumes, but this caught our eye and made an impression concerning its unique designs.
The Wizard Of Oz
Kylie recently shared an adorable throwback of her and Kendall in their tiny Halloween costumes. The cute pair dressed as Dorothy and the Wizard from the famous musical in the old photo.
Kylie's tiny pigtails look perfect in Dorothy's signature bows, and Kendall shines in her magical star outfit. This image is proof that these siblings have owned the Halloween game forever.
Cleopatra
Kris Jenner was dripping in gold while wearing her Cleopatra Halloween costume in 2018. The Kardashian Jenner matriarch looked regal in her outfit that could double as a dazzling dress.
God Is A Woman
Kourtney Kardashian was an icon dressed as another icon on Halloween in 2018. The mother of three looked a few decades younger in her Ariana Grande costume that was too perfect for words.
Kourtney rocked every single detail of the outfit perfectly, especially the signature Ari high ponytail. We love that Kourtney committed to the outfit even more with her microphone accessory.
Something Wicked Comes This Way
Kendall embraced her witchy side in her sleek 2018 Halloween costume. Nobody makes being wicked look as cool as Kendall does in her chic all-black get up.
Mother-Daughter Duo
Khloe Kardashian and her daughter True rock several matching costumes each Halloween. The sweet pair always make us gush, but their 101 Dalmatians costume has to be the cutest thing ever.
Khloe dressed as Cruella De Vil and True as a dalmatian puppy for last year's festivities. We can't get over how cute tiny True looks in her spotted suit and curly pigtails.
Victoria's Secret Angels
The Kardashian Jenner sisters blew our minds with their group costume in 2018. Kourtney, Kim, Khloe, Kendall, and Kylie wore actual Victoria's secret wings for their lingerie-clad outfits and looked amazing!