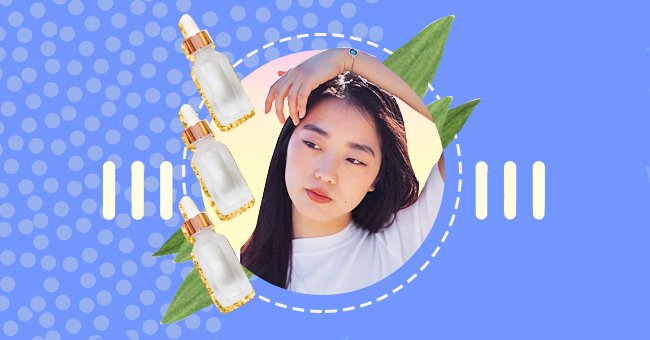 Korean Skincare Tips & Trends To Try If Your Goal Is Glowing Skin
A new year calls for new resolutions, especially those concerning our beauty routine. If your skin is giving you bouts of stress, it's time you take some K-beauty advice.
Let's all embrace the end of 2020 with sheer gratitude. The pandemic may have let our spirits down this year, but that doesn't mean we can't turn a new leaf over.
Staying indoors and being all lazy and gloomy has also weighed down on our skincare routine. Winters don't make things any better either, but you need not worry. We have gathered all the Korean Skincare tips and tricks to keep your glowing skin plans in place.
Glossy Glass Skin
A glossy, glass skin is healthy-looking skin. The idea behind achieving a glass skin lies in taking excellent care of your skin.
According to Alicia Yoon, the creator of Peach & Lily, having a glass skin is all about your concern for your skin. We need to be fully aware of what works or doesn't work for our skin.
"It's an awareness that the skin is your largest organ and that you need to care for it from within. Through that you achieve skin that's so healthy that ultimately it looks like glass skin."

says Yoon.
You can attain glossy, glass skin by using effective skincare products. Make sure you try the Glass Skin Discovery Kit offered by Peach & Lily. The Glass Skin Discovery Kit includes a hydrating cleanser, essence, serum, and an antioxidant-rich, lightweight moisturizer.
Adopting A Home Care Routine
Korean people prefer following a home care routine amid the pandemic. A skincare expert instructs them on how to take proper care of their skin while being at home.
Home care comprises in-clinic treatments taken at home as designed by skin experts. Yoon also suggests going for products that have a facial-like effect on the skin.
"In Korea, people go to a dermatologist or aesthetician for facials once or twice a week – it's like going to the gym – and now they want that facial experience from home for the days they aren't in there."

says Yoon.
Your skin needs enough hydration to look healthy and radiant. Adding skin serums that provide the required moisture can make your skin plumper, like the Peach & Lily Miwaji Hyalu Serum Veil.
Boosting Skin Immunity
A robust immune system is essential for staying healthy. Our skin's immunity is equally crucial. We can boost our skin's immunity by building a protection shield.
Healthy-looking skin is deeply hydrated and moisturized. If your skin has become rough and damaged, add an effective moisturizer that helps nourish it.
Skin's Inner Dryness
A lot of our skin problems arise because we focus on our skin's surface. If our skin is dry from within, no product change will help in fixing it.
We need to make specific changes to our skincare routine to retain its inner moisture. A well-hydrated skin equates to healthy-looking skin.
"When you're dehydrated, your melanocytes stay more activated and thus brightening ingredients may not work as well to reduce dark spots. It can also trigger an inflammatory response during which the hormone CRH is released, triggering more sebum production and breakouts."

says Yoon.
K-beauty techniques suggest adding humectants to our skincare routine. Humectants help in building back our skin's barrier by locking in moisture. You can try the Wild Dew Treatment Essence by Peach & Lily for thoroughly moisturized skin.
One Minute Rule
The One-minute Korean rule corresponds to the way you use skincare products. According to this rule, you need to spend one-minute cleansing your skin. It would be best if you used the next minute in removing the cleanser and hydrating your skin.
The one-minute cleansing removes all makeup and dirt from your skin. You need to follow up this step with hydration to help retain your skin's moisture levels.
Troxerutin
The last K-beauty tip is including Troxerutin in your skincare routine. It is an antioxidant that calms irritable and inflamed skin, making it appear smooth and moisturized.
Adding a skin essence to your beauty routine will help keep it hydrated, glowing, and healthy.