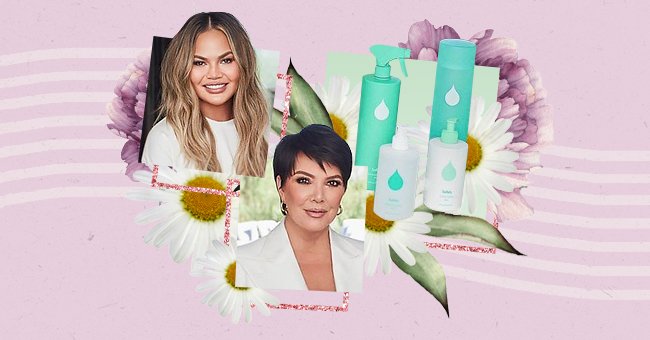 Kris Jenner & Chrissy Teigen Launch Plant-Based Cleaning Supply Brand With Hilarious First Ad
It's time to grant 2021 as the year of celebrity product launches with yet another new brand on the market. This time, it has nothing to do with makeup, skin, or hair, but cleaning supplies instead.
We've come a long way from using chemical-filled detergents with harsh effects on our health and planet. More people are concerned with the ingredients with the products they use in their homes and on clothes.
This increased interest in cleaner home products makes Kris and Chrissy's venture perfect. Take a look at the duo's new plant-based cleaning supply brand and see their sense of humor shine through in the first ad.
Introducing Safely
Chrissy Teigen and Kris Jenner partnered up with Good American co-founder Emma Grede to create Safely. Safely is a cleaning supply brand that offers a selection of plant-based home and self-care products.
The entrepreneurial trio may have a lot in their accounts, but their products are priced for our regular budgets. The $6 to $14 price point is the perfect way to encourage people to use less harsh products.
Safely items are also fragranced with aromatherapeutic scents, which is ideal for a serene household. All of the line's products are gentle, refillable, and can be used by anyone in the family, including children.
Products range from home products like hand soap, laundry detergent, and glass cleaner. Their self-care products include hand sanitizer and hand cream, and we can't forget that therapeutic fragrance in all the items.
Their Hilarious Ad
Chrissy had over 13 million Twitter followers thanks to her sense of humor, and now she's using it for business. On Monday, Safely uploaded an ad featuring Kris and Chrissy, and it is unsurprisingly hilarious.
The video starts with Chrissy in a reality TV-style confessional as she explains why she wants a product line. Teigen jokes that her reason is that everyone has one, so she must pitch ideas to Kris.
"I'm really excited about partnering up with Chrissy. I just hope her ideas aren't really dumb,"

Says Kris Jenner in the ad
Of course, Kris has her confessional, where she pre-empts the wild ideas about to come. Chrissy goes on to pitch several obscure ventures like 'Handjobs By Kris' and pre-chewed spaghetti.
Family Friends
When Chrissy announced the launch of her and Kris Jenner's brand, many Twitter users were confused. Plenty of Chrissy Teigen fans claimed that an affiliation with the Kardashian Jenner clan was off-brand for her.
However, those fans were mistaken because Chrissy Teigen and Kris Jenner have been family friends for years. Both Teigen and Jenner's families are so close that they spent Easter Sunday together in 2017.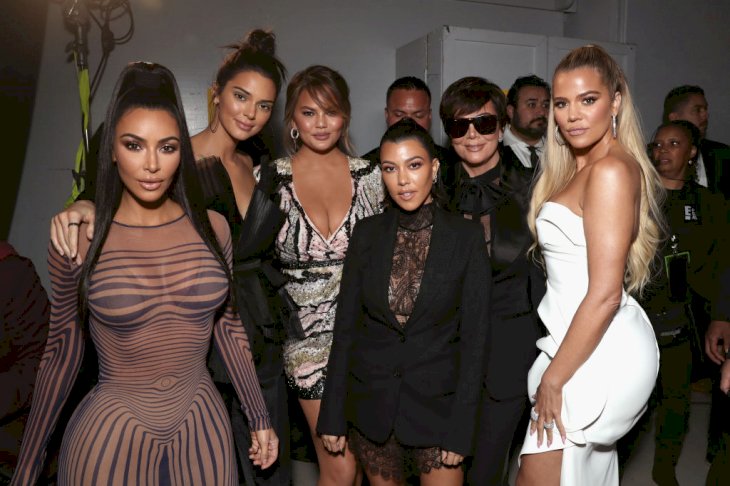 Getty Images
In 2018, Kim Kardashian threw Chrissy Teigen a surprise baby shower for her second baby, Miles. If that baby shower isn't convincing, just look at every event they've had, and you'll see both families in attendance.
The Kardashian Jenner family usually keeps their partnerships within their close-knit circle too. Kourtney started Poosh with her best friend, Kim regularly works with her sisters, and Kylie Cosmetics has several sibling collections.