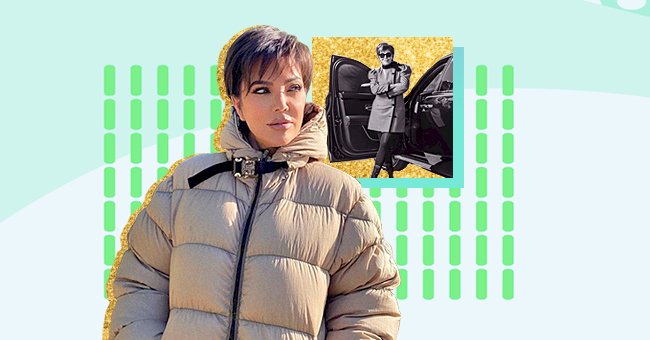 Kris Jenner Is Officially the First U.S. Owner of a 2021 Rolls-Royce Ghost
Mommy Kris is in the news again. She's officially the first person from the U.S. to own the luxurious 2021 Rolls-Royce, which arrived nearly a week ago.
Kris Jenner has left us all in bewilderment with her long list of achievements. She's conquered so many fronts, including business, fashion, and entertainment.
She's still going strong, and her following on social media is proof enough. Rolls-Royce Ghost is undoubtedly not the first luxurious car bought by her.
Who is Kris Jenner
Kris Jenner is a resounding name in the media industry. She's the mother and manager of all the Kardashian and Jenner kids.
Mommy Kris or Momager is the reason behind her children's immense fortune. Her net worth is an estimated $170 million, which explains her love for glorious cars.
Kris Jenner's Car Collection
Momager has quite a collection of elegant cars. The list comprises valuable brands like Ferrari California T and Ferrari 488 GTB, and Mercedes Maybach S600, and Mercedes AMG G63.
Kris also owns a Bentley Continental GTC and a Range Rover Autobiography. Her car collection is both extensive and impressive.
Rolls-Royce & Kris - A Ghostly Affair
Mommy Kris received her Rolls-Royce Ghost 2021 before Thanksgiving. She picked up the luxury car at the O'Gara Motorsport facility at Thermal Club Private Track in Palm Springs, California.
Kris skipped the 'sharing on social media' part, only to leave room for the dealer who sold her the car. Among many things, Ghost is a hot new addition to the Rolls-Royce regime.
"We removed all unnecessary design, we pursued a minimal aesthetic, yet ensured the new Ghost was unmistakably a Rolls Royce."

added Clocke
Rolls-Royce Ghost runs on a V-12 engine and has a starting price of $332,000. The all-wheel-drive comes with a 4-wheel steering and power doors.
The Ghost also comes with an enhanced suspension system. No wonder Mommy Kris wanted to add this precious piece to her car-avan.
New Deal with Hulu
The Kardashians finally have something new up their sleeve. Hulu has revealed that the Kardashians and Jenners will be working on a deal, including various projects.
The deal will include Kris Kardashian, Kim Kardashian West, Kourtney Kardashian, Khloe Kardashian, Kendall Jenner, and Kylie Jenner. The content will be available on Hulu's streaming service, Star, towards the end of 2021.