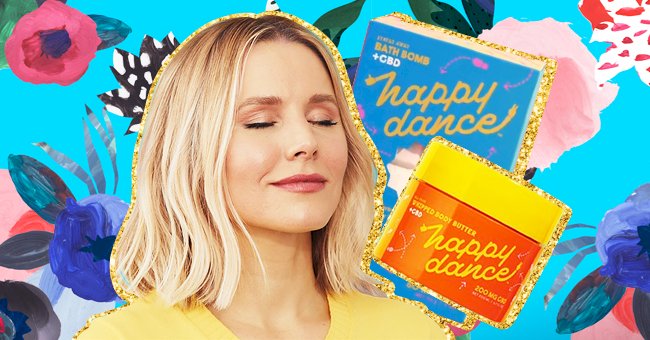 Kristen Bell Launches Intriguing New CBD Skincare Line
This product arrived just when we thought we couldn't rave about CBD anymore. Kristen Bell's affordable new CBD skincare line is something to smile about for sure.
You can find CBD in almost any wellness product these days, and it certainly works wonders. Some prestigious beauty brands have even incorporated the critical ingredient in their offerings.
CBD is an excellent broad-spectrum element, and its healing properties affect its product prices significantly. Thankfully, Kristen Bell is a celebrity after our hearts who developed a CBD skincare line for all budgets.
How It Started
Kristen Bell discovered the wonder of CBD products after getting recommendations from her friends. The relatable actress fell in love with Lord Jones CBD items and immediately wanted to share her revelations.
Although Kristen is an approachable celebrity, her bank balance is higher than the average American's. For this reason, Kristen approached Lord Jones to make a CBD line that is more accessible for all people.
Happy Dance CBD Skincare
This Kristen and Lord Jones collaboration offers high-quality CBD products at a welcoming price point. The vegan and cruelty-free products range from $15 to $30, making them budget-friendly self-care treats.
Happy Dance currently has three CBD products that have already received rave reviews from critics. The Hemp-derived products are now available on the Happy Dance direct website for purchase.
The Product Range
The Gossip Girl, Frozen, and The Good Place actress knows a thing or two about needing relaxation time. Her experience in being stressed out makes her the perfect candidate to create these CBD items.
Happy Dance currently stocks a Body Butter, Coconut Melt, and a Bath bomb. All of the adorably named products contain 60 to 225mg of hemp-derived CBD for its overall relaxing and wellness effects.
Why Happy Dance?
Kristen Bell recently spoke to Forbes about her new CBD range. She explained that the name 'Happy Dance' described the feeling she felt while using Lord Jones CBD products.
Kristen also reiterates that one does not have to escape their realities to do a happy dance. The Happy Dance experience is a state of mind that encourages a positive perspective from its users.