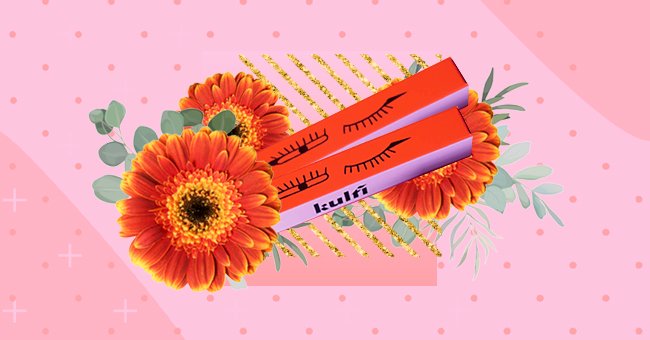 Kulfi Beauty's First Launch Is A Celebration Of South Asian Makeup Staple 'Kajal'
The South-Asian representative brand has introduced its kajal liners in five lively colors, all of which settle in perfectly with deeper skin complexions. The campaign which is titled 'Nazar No More,' sheds light on the concept of evil eye, and how kajal can be used not just as a protective tool but also for self-expression.
Eyeliners are a mandatory makeup item, and we've clearly come way past in our pursuit to use different colors instead of the custom black shades. However, in South Asian culture, makeup is viewed in a completely different light, with cultural aspects dominating beauty standards.
Kulfi Beauty is a new tenant in the beauty arena, but it's already raging a storm with the launch of its first product lineup: kajal liners. To find out why the brand's first launch is titled so, and what more is in store for the future, let's delve into more details.
Why The Name 'Kulfi'
Kulfi Beauty's founder, Priyanka Ganjoo, wanted to fill a huge void prevalent in the cosmetic industry where South Asians had little to no representation. The brand is named after an Indian frozen dessert, kulfi, which has a sweet and creamy texture, and is largely relied upon to feel cool in the harsh summertime weather.
The rich and playful side of Indian culture is reflected in the brand's name, which sparks feelings of joy, color and relishing in the carefree moments. Ganjoo's kajal liners come in vibrant colors, and are so creamy and rich in texture that they can easily glide on your skin and stay intact all day long.
"That playfulness and nostalgia are what makes Kulfi the perfect name for the brand. I want our beauty routines to be touched with the joy you felt when you heard the ice cream truck and ate sweet treats with your friends on a hot summer day."

said Ganjoo
Kajal Liners & Nazar No More
Kajal eyeliners are the first product launched by the South-Asian brand, and they are offered in five different bold color variants. These include Nazar No More (true black), Rain Check (rich brown), Cheeky CHiku (electric blue), Tiger Queen (terracotta), and Purply Pataka (mauve).
According to Ganjoo, terracotta and mauve look great on deeper skin tones, whereas true black gives the perfect definition that is characteristic of a kajal. The campaign's tagline, "Nazar No More," encapsulates the spirit of redefining beauty on your own terms, rather than through the gaze of someone else.
Kajal liners are super hydrating and contain aloe vera extracts which are soothing and calming on the skin. Also present are safflower seed oil, and antioxidant rich vitamin E complex, making the eyeliners smudge-proof and easy to glide across the lower lid and dark circles.
"Wearing kajal is so embedded in our culture that often, it's not even considered makeup. In our traditions, Nazar refers to the evil eye, and kajal is used as an amulet for protection against it. Available in five pigmented and creamy shades, Kulfi Beauty's take on the ancient eye cosmetic aims to redefine it as a self-expression tool."

shared Ganjoo
How Kulfi Beauty Came To Be
Priyanka Ganjoo grew up viewing beauty in an entirely different perspective as compared to the west. In South Asian culture, women who used makeup were seen as self-centered and attention seeking individuals, and Ganjoo herself never wore any until her 20's.
After working for top international brands like Ipsy and Estee Lauder, she identified the gap and founded Kulfi Beauty. While making the kajal eyeliners, she took help from the traditional way of combining black ash and burnt almonds, and mixing them with oil to get the thick, creamy texture.
Future Plans
Kulfi Beauty has big plans for the future, as Ganjoo is already in the process of testing concealers. She also wishes to highlight sensitive topics like colorism and choosing to embrace self-confidence by inventing your own definition of beauty.
By creating more products for deeper and warmer skin tones, Kulfi Beauty aims to become a voice for the underrepresented communities. The brand is supporting mental health organizations and uses its blog to publish impactful essays from BIPOC authors. Through its endeavors, Kulfi Beauty wishes to change the playing field for the South Asians.