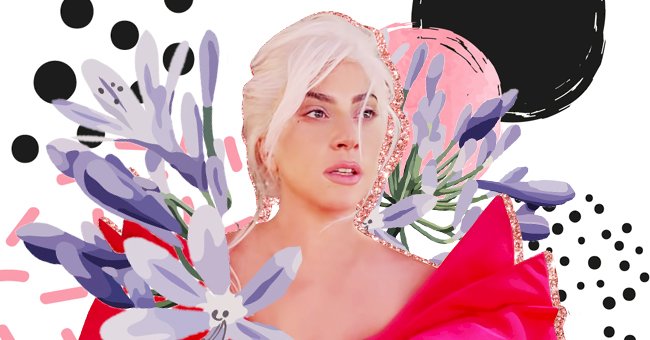 Lady Gaga Looks Fresh Faced In New Perfume Ad
Lady Gaga looks Fresh Faced For Valentino's new meaningful perfume campaign about celebrating your voice. They couldn't have picked anyone better suited to embodying a unique voice than Mother Monster.
Smell is one of the most evocative of the senses and can trigger memories or carry deep pockets of sentiment; sometimes fond and other times not so much. For Lady Gaga, the face of Valentino's new Voce Viva, scent serves as an extension of the strength, power, and confidence of one of her most innate gifts: voice.
The message of this new campaign is so powerful. One's voice is distinct, and it goes beyond the sound that emanates from your throat, but it's how you say things and the negative or positive impact thereof.
Lady Gaga As The Face
Gaga explains that Voce Viva, which translates to "the voice is alive," celebrates individuality and self-expression as everyone's voice "has its own life. It's a force of nature. Nature is powerful."
The film's message "My Voice, My Strength" is an invitation to "people to use their voice to share their values, diversity and beliefs," according to the brand.
"My voice is what I am standing for, what makes me heard, it's the statement of my individuality. The voice is alive. It has its own life. It's a force of nature. Nature is powerful. It's important how you use it."

Gaga says in the release.
The Fragrance
The scent is reminiscent of Valentino's of femininity and features a mélange of Italian bergamot, mandarin essence, orange blossom, and a trace of vanilla and crystal moss accord.
Voce Viva is packaged in a sleek glass bottle gold and red bottle, paying homage to the designer's Rosso Valentino collection. The stud is a nod to the Roman Palazzo.
The Campaign Advertisement
In the clip, Gaga leads a sing-along to a rendition of "Sine From Above," a collaboration with Sir Elton John from Chromatica. The award-winning singer and actress dons a daring red ruffled Valentino gown. Models from around the world join Gaga for the global group song.