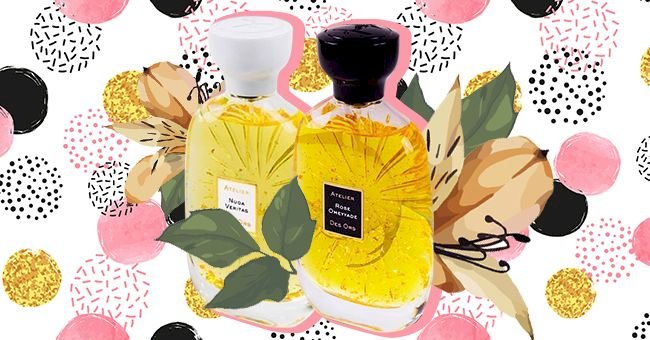 Spicy Or Muted: Here Are 5 Fall Scents Everyone Needs To Try
As the heat of summer fades away and the floral scents seem to disappear, autumn brings us pumpkin spice and all things nice. But very few of us want to be walking around spelling like a Starbucks latte...
Just like style transitions from bikinis and flip flops to chunky sweaters and boots, your signature scents should do the same. Every season calls for a different perfume.
Much like with makeup, Autumn is the perfect season to experiment. Here are five stunning scents to try that are alluring and unique.
1. Tom Ford Rose Prick Eau de Parfum
A bold floral scent that is still warm and sensual. The scent is inspired by Tom Ford's private rose garden and screams elegance.
Eventhough the scent is intensely rose scented as the name suggests, it has modern notes to it. Thus, it's no surprise that it boasts a subtle fresh tone to a well loved classic note.
Price: $126/refill bottle
This is for those who aren't ready to ditch their beloved summer floral scents just yet. The Armani My Way boasts tuberose, vanilla, orange blossom, jasmines, cedarwood top notes.
The scent is made up of sustainable and ethically sourced notes. Even the bottle follows the sustainable theme and is fully recyclable or refillable.
3. Chanel Les Eaux De Chanel Paris Riviera
Not one for heavy or heady scents? Then the Chanel Les Eaux De Chanel Paris Riviera is the perfume of your dreams.
The scent is the latest launch within Chanel's Les Eaux de Chanel line. It promises notes of citrus such as Sicilian orange and neroli.
The French house Atelier des Ors is commited to creating luxurious and irristible items. The brand takes their commitment to a new level by ensuring each bottle of perfume is filled with flecks of 24-karat gold leaf.
The scents are known for being heady and complex. One of their popular scents to try is the Lune Féline that boasts notes of cinnamon, cardamom, and vanilla. Thus it is perfect for fall.
5. Maison Margiela Replica Whispers in the Library Eau de Toilette
Finally a scent for the bibliophiles out there. The Maison Margiela Replica Whispers in the Library Eau de Toilette is howt we imagine the library in Beauty & The Beast smelled.
The genderless scent is inspired by Oxford in 1997. It whispers notes of peppery-vanilla that is both alluring and addictive in nature.