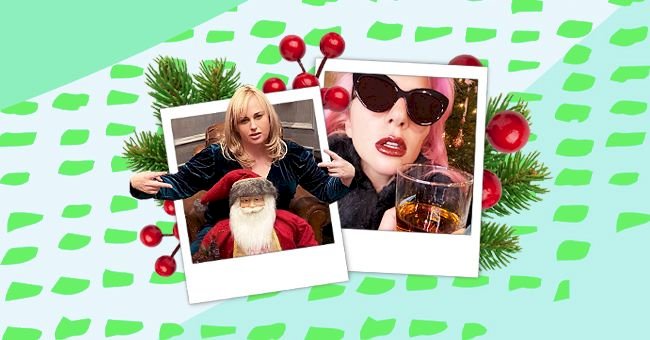 Last Years Most Iconic Celebrity Christmas Instagram Posts
2020 sure has switched things up for the worst. The pandemic has caused so much uncertainty that all we want to do is get over this year. This holiday season is very different, so we turn to nostalgia for some joy.
Christmas is known for time with loved ones, celebrating the year, and of course, gifts. Unfortunately, some may be separated from family due to lockdown, putting a damper on merry celebrations.
Fortunately, our much-loved celebrities and their Christmas posts will be in full swing to keep us jolly. Sit back and enjoy a look back at some of the most memorable star Christmas posts from 2019.
The Beckham's
Celebrity Christmas cards are always welcome, especially if they involve adorable children. David Beckham shared this lovely Christmas card with fans last year with greetings from his good looking pack.
Rebel Wilson
One of our favorite actresses pitched her Christmas post perfectly. The actress signed out of 2019 with double peace signs and her festive Santa figure in tow. Hopefully, we can make it out of 2020 with the same energy.
Chrissy Teigen
Chrissy shared this adorable snap of her youngest child, Miles, and we are obsessed! We must say, the snowman outfit is also this year's outfit inspiration for many of us happily giving in to lockdown gains.
Ariana Grande
Ariana Grande's upside-down tree was unique and gorgeous when she posted this picture last year. Now we wonder if it foreshadowed this completely flipped year we've had. It still looks fantastic, though!
Jennifer Aniston
Not quite the Friends Reunion we were hoping for, but it's still on my list for Santa. Nevertheless, Jennifer does know how to give us an excellent star-studded Christmas Post-and for that, we are grateful.
Lady Gaga
Lady Gaga's Christmas post is an entire MOOD, especially after the year we've had. Her celebratory whiskey, patent red lip, and larger than life sunnies are precisely what we need to wrap up this wild year.
Mariah Carey
We saved the best for last, the Queen of Christmas herself, ladies and gentlemen. There isn't a single Christmas list that should exist without mentioning Mariah Carey's stylish red snowsuit.