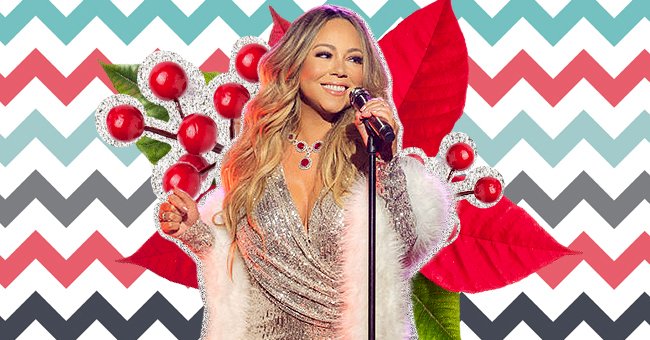 Mariah Carey Hosts Star-Studded Christmas Special On Apple TV
Now that Thanksgiving is out the way, the Queen of Christmas can come out to play! Mariah Carey knows a thing or two about getting masses ready for Christmas, and she's taking it to the top this year.
There's no doubt that Mariah is one of the best singer-songwriters and producers of all time. The ever so fabulous songstress has had 19 Billboard number one hits in her career, and we're sure there's more to come.
Her Christmas hit, All I Want For Christmas Is You enters top streaming charts every holiday season. The Christmas Queen has taken this success a step further with an upcoming Christmas special on Apple TV.
Mariah Carey's Magical Christmas Special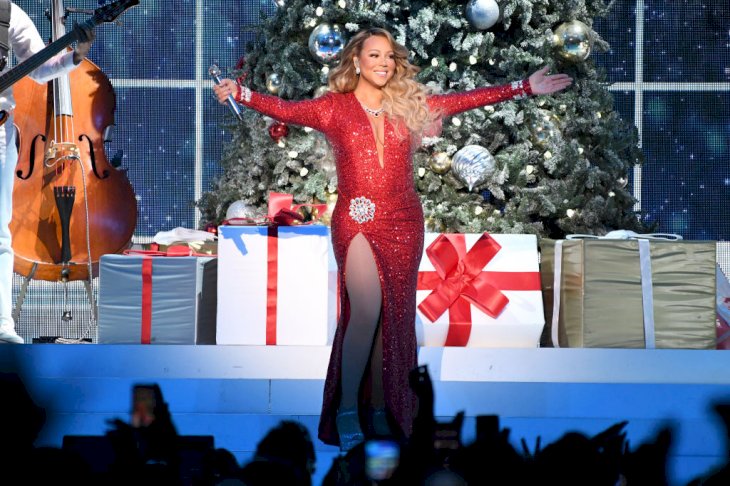 Getty Images
It is a global tradition to start the holiday season with Mariah Carey's hit Christmas albums. One jolly tune has reigned as an international Christmas anthem for twenty-six years and promises top charts in the future.
The success of 'All I want For Christmas Is You' has dubbed Carey the Queen of the festive season. By 2017, Mariah raked up $60million in royalties for her festive hit and had a successful Christmas tour last year.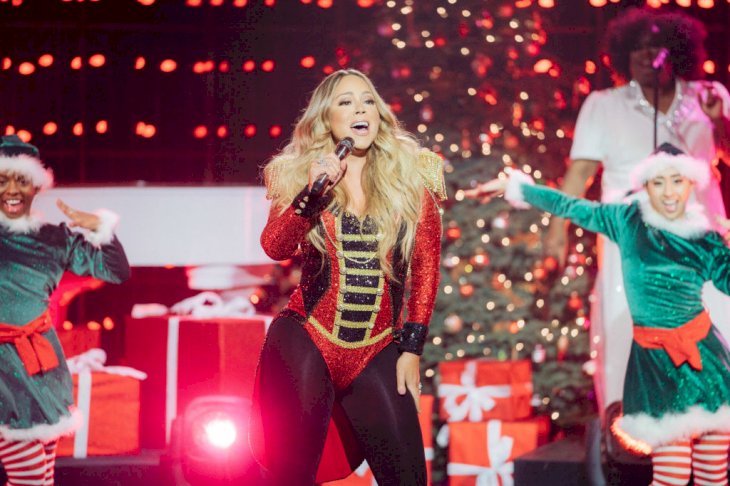 Getty Images
The star's love for Christmas has proved quite profitable and has opened up new merry content opportunities. As a result, Billboard confirmed the news of Carey's upcoming Christmas production this August.
Billboard reported that the production named Mariah Carey's Christmas Special would include celebrity guests. The publication also mentioned that it'd be a dazzling spectacle with dancing, music, and animation.
An Early Teaser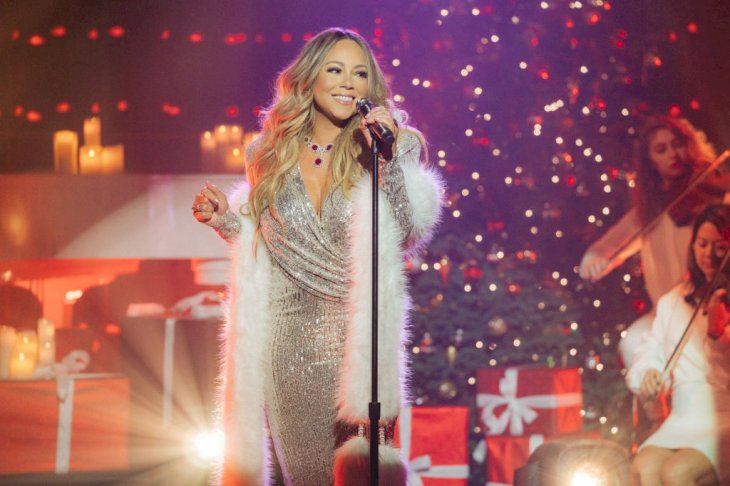 Getty Images
Mariah Carey has one of the most potent music industry voices with an impressive five-octave vocal range. The bona fide star is one of very few singers who could share a stage with Whitney Huston.
Mariah's stardom and striking vocals narrow her potential collaborators to a very select few. As a result, fans have not seen Mariah paired up with other songstresses in years until she posted a cheeky teaser.
This October, Mariah posted an Instagram picture of three monogrammed director's chairs on a set. The caption was a simple Christmas tree emoji, which symbolizes her favorite and most successful season.
The director's chairs had the initials AG, MC, and JH, and this clue sent fans into a frenzy. Fans concluded Ariana Grande and Jennifer Hudson's involvement from the image and they were correct!
Other Famous Faces
Although Mariah, Ariana, and Jennifer make a fantastic trio, it wouldn't be a magical special without more stars. The Apple TV+ special's trailer lets us into a wondrous sparkling world filled with Hollywood VIPs.
Non-musical stars such as Tiffany Haddish and Misty Copeland graced the fantastic sequence. Other huge names seen in the teaser include Snoop Dogg, Jermaine Dupri, Billy Eichner, and Mariah's twins.