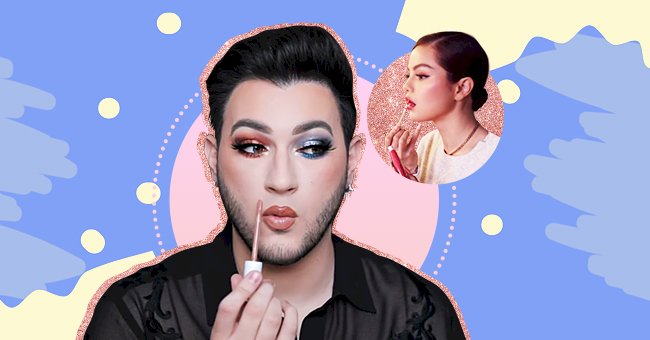 Latinx Makeup Brands To Support This Year
There is everything to meet your beauty wants and needs. Here are some Latinx makeup brands to support this year.
There are so many products to meet your beauty needs, from a vast shade range of foundations and concealers to highly pigmented eyeshadow; much progress has been made for the representation and inclusivity of Latinx brands in the beauty industry.
Whether you're part of the Latina and Latinx community or you're just looking to support some brands in the community, here are some fantastic offerings from Latinx makeup brands that you can get your hands on this year.
Vive Cosmetics
Responding to the prevalent gap of Lantix representation in the beauty and makeup industry, founders of Vive, Joanna Rosario-Rocha, and Leslie Valdivia, a beauty brand that celebrates the diversity of the Latina and Latinx community.
Glamlite
Gisselle Hernandez founded Glamlite as a way to embrace self-love after dealing with years of fat-shaming. The popular pizza palette, she shares, was her way of expressing her freedom in an industry that focuses on perfection.
Artist Couture
Founded by Latino celebrity makeup artist and beauty influencer Angel Merino, Artist Couture is focused on the versatility of wear. The makeup is available on their official site and at Sephora.
Reina Rebelde
Reina Rebelde offers a range of bold colors to fit most moods. Whether you're feeling fierce, serious, extravagant, polished, messy, or all of the above, the line has something to fit. The founder, Reina Rebelde, created the line to "give life to our many dualities."
Beautyblender
Rea Ann Silva revolutionized the makeup industry when she created the Beautyblender brand and made applying and blending makeup convenient.
elaluz
Brazilian-American beauty and style influencer Camila Coelho created elaluz with a focus on cruelty-free, vegan, and gluten-free products.
Melt Cosmetics
Melt Cosmetics was created with the intention of providing "high pigmented, ultra matte, bold shades of lipstick" back in 2012. Founders Lora Arellano and Dana Bomar have since delivered and even expanded on that, offering high-quality eyeshadow stacks, and highlighters, and more.
Sigma Beauty
Founded by couple, Dr. Simone Xavier and Rene Xavier Filho in 2009, Sigma started off selling makeup brushes that quickly became a hit in the beauty industry. Their brushes are highly rated. According to Allure, Michelle Lee, editor in chief of Allure, uses the F89 Bake Kabuki, which happens to be a personal favorite of hers.
Rare Beauty
Launched by American singer and actress Selena Gomez in 2020, Rare Beauty describes itself as a makeup that's made to feel good, "without hiding what makes you unique."
Lunar Beauty
Manny Gutierrez, the beauty influencer and YouTuber popularly known as Manny MUA, created this brand that offers a range of lipsticks, eyeshadow palettes, blushes, some cult-favorite highlighters and powders to meet your beauty wants and needs.