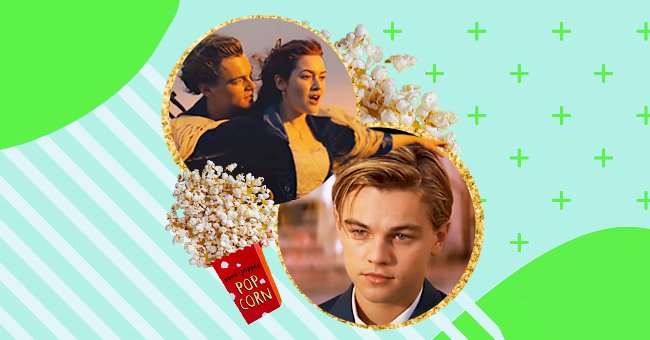 Leonardo DiCaprio's Most Dreamy 90's Movies
If your festive celebrations have given you some time to breathe, snuggle up in your comfy blanket, grab your favorite latte, and binge-watch Leonardo's 90's movies. You won't be disappointed.
"He came and he conquered" are befitting enough words to elaborate Di Caprio's journey in the Hollywood arena. Be it his stellar performances as a young actor or the more prominent roles he took on later in his career, a Leonardo Di Caprio movie is always worth watching.
The Titanic actor has starred in some significant thrillers, including Inception, The Great Gatsby, and Shutter Island. However, we thought it'll be a great idea to watch his most iconic dreamy performances from the '90s. You're in for a treat.
5. The Man In The Iron Mask (1998)
If you're only familiar with Leo's romantic side, you'd be surprised to see how his competitive self manifested in this 1998 historical drama. The young Di Caprio plays the twin roles of King Louis XIV and his brother Philippe.
Philippe has been imprisoned with a mask on his face, leaving Louis to assume power in his absence and becomes a ruthless, controlling king. The three musketeers plan to remove him from the throne and replace him with his supposed brother in captivity.
4. Total Eclipse (1995)
Total Eclipse saw Di Caprio take on a rather bold and challenging role at the time but offered us a side of him that we were never knew existed. The story centers around the rather intense and complicated relationship between two French poets in the 19th century.
Arthur Rimbaud (played by Di Caprio) and Paul Verlaine (starring David Thewlis) find a connection through creativity and art. Rimbaud tears apart Verlaine and his wife while taunting them for their living standards and suffering himself.
3. The Basketball Diaries (1995)
The Basketball Diaries is based on the memoir of Jim Carrol, played by Di Caprio. It's a welcome respite seeing Leo take on the role of a drug addict so early on in his acting career, and the movie has some real sentimental, note-worthy moments.
Jim finds himself under a lot of pressure as he tries to balance his life, being a basketball high school player. Eventually, he finds solace in drugs and prostitution until he comes across a friend who might help him bounce back from his dilemmas.
2. Romeo + Juliet (1996)
And now comes the movie that pretty much prepared Leo to play our favorite Jack a year later in Titanic. His dreamy eyes, captivating smile, messy hair, and young heartthrob vibes reigned in so well as he portrayed literature's most sought-after character.
In William Shakespeare's Romeo + Juliet, Leo plays the charismatic Romeo, who has his love game precisely in place and knows how to charm his subject of interest. His fate is the same as it would, later on, be in Titanic, so we all wave goodbye to him with a heavy heart, including Juliet.
1. Titanic (1997)
Leo's most dreamy and sensational movie ever (and not just pertaining only to his 90's performances alone) is Titanic, and there's no denying this fact. Leo, as Jack would always get our hearts racing no matter how many times we rewatch him.
It wasn't just about James Cameron's brilliant direction or Celine Dion's classic, record-breaker bonafide love tune only. Leonardo and Kate were stunning as Jack, and Rose and nothing would ever come close to this romantic masterpiece.