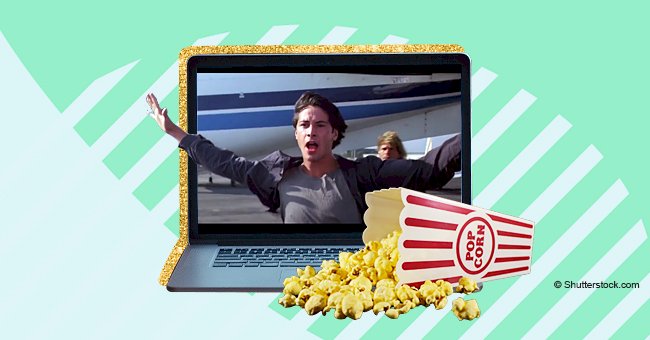 Top 5 Keanu Reeves Films To Watch At Least Once
People popularly know Keanu Reeves for his roles in John Wick and The Matrix franchises, but he has also acted in various other projects, some of which deserve mention.
We are all familiar with the phenomenon that is Keanu Reeves. Some people know him as an introverted Hollywood hunk who was too shy to admit he had feelings for a former co-star (and yes, we are referring to Sandra Bullock).
Other people know Keanu as a mortal immortal (why does he not age). However, we may understand him; it will help to see a bit more of his acting side through these 5-must watch movies.
5. Hardball
Hardball is a true story and centers around a baseball coach and ten kids. Keanu plays the coach who never got a chance but is ready to invest in the kids and polish their talent.
The movie also features Diane Lane, with some low-key attraction brewing between her and Reeves (it's a Keanu thing). All in all, Hardball is a good movie to watch on a cold, wintry night and appreciate Mr. Wick.
4. Johnny Mnemonic
Would you believe that Keanu was destined to star in The Matrix all along? It turns out that Johnny Mnemonic prepared Reeves for one of the most defining roles of his acting career. The movie was too extraordinary and way beyond its time.
Johnny Mnemonic was released in 1995 and set in the year 2021. It explores Reeves's story playing a future fugitive who has a computer chip wired to his brain, making him download information when required.
3. Speed
Speed is a must-watch if you're a Reeves fan, but there's also Sandra Bullock in it. Keanu plays a bomb disposal squad expert who needs to catch the bad guy and stop a speeding bus and train to save Bullock.
We've all been familiar with Reeves' action sequences and his calm demeanor. The game pretty much began with movies like Speed coming to the forefront, and Bullock and Reeves starring together gained popularity with the audiences.
2. The Lake House
Now that we are touching upon Reeves' feely-romantic side, The Lake House deserves a special mention. The movie had a complicated storyline, but it indeed gives you those 'Eternal Sunshine of the Spotless Mind' and time-travel vibes.
The Lake House explores Bullock becoming a new tenant in a lake house owned by Reeves. The two communicate through letters and start falling for each other, but they are unaware of how their lives have been two years apart.
1. Point Break
The Point Break established Reeves as the person who went on to play other grand roles in the future. Keanu stars as a young federal agent who goes incognito to catch a bunch of bank robbers.
Reeves and Swayze come off as splendid actors with their lovely chemistry, making the plot twist even more enjoyable. The Point Break introduced us to both the rigid and reflective sides of Reeves.