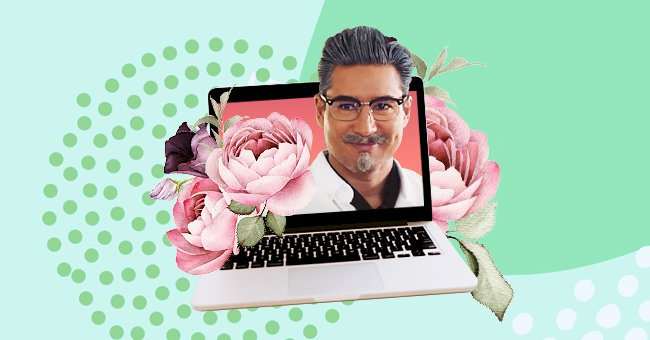 Lifetime & KFC Team Up To Adapt Sexy Colonel Sanders For Movie
Is KFC's new venture with Lifetime a recipe for disaster or success? Things are about to get finger-licking good or extremely weird with the new KFC movie in collaboration with Lifetime.
Suppose this is your first time hearing about a sexy colonel Sanders character and are in complete disbelief, welcome. A few months ago, we covered a story about the virtual KFC game that stole our hearts.
I Love You, Colonel Sanders, revolves around winning the new and improved KFC mascot's affections. Now the sexy colonel is an entire Lifetime movie character, which is so on-brand for 2020.
I Love You, Colonel Sanders
KFC recently switched up their mascot as a way of poking fun at the AI influencer trend on Instagram. The Chicken outlet transformed the formerly wholesome colonel into a tech-savvy chiseled virtual hunk.
Sexy CGI Colonel Sanders often shares Instagram images of himself like a modern influencer. His popularity and sex appeal rose so high that KFC branding teams created a dating simulation game about him.
Fans quickly became hooked on the game that required players to earn the colonel's love to win. Although it does sound a tad bit creepy, it is a fun anime style game to play when you are bored.
Playing On The Character
Fast food outlets are known for keeping up to date with pop culture, trends, and online jokes. As a result, nobody was too shocked when KFC released their AI influencer and dating simulation digital game.
The brand seems to have made quite the impact with their playful dig at modern digital advertising. Their colonel character may have been a joke at first, but his existence worked out in the company's favor.
They've milked the new colonel's existence on their social media, resulting in the bright idea to create a film. We are sure the steamy new mini-movie would not exist without the new and improved Colonel Sanders.
A Recipe For Seduction
KFC revealed that they worked on a 15-minute short film with Lifetime. The film called 'A Recipe For Seduction' premieres on Lifetime's website and streaming apps on December 13.
KFC's short film will feature Mario Lopez as the reincarnation of Colonel Harland Sanders. A press release revealed a brief synopsis for the movie and shared the UberEats promotion available on the premiere date.
"full of mystery, suspense, deception, 'fowl' play and — at the heart of it all — love and fried chicken."

Says A KFC Representative
Fans can enjoy six extra chicken tenders for orders over $20 while they watch the short romantic film. At least there is free chicken to make up for the confusion we may experience while watching the new movie.