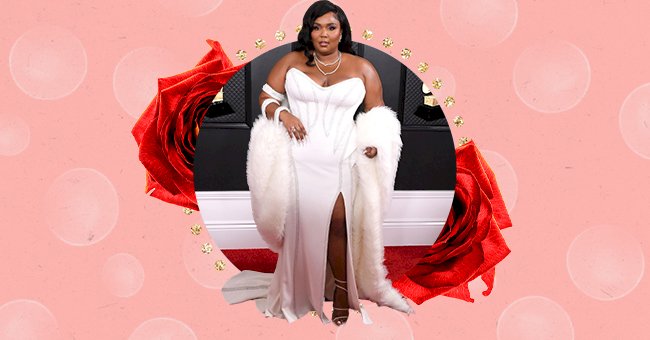 Lizzo Reveals Working Out Helps Her Maintain Her Mental Health
But did you know that training is good for your mind as well as your body? Exercising helps build muscle mass, improves cardiovascular health, and changes your overall physique. In addition, exercising regularly has significant psychological benefits and is crucial for general well-being.
It is well known that training regularly is good from a physical point of view, but the positive effects for mental health are often underestimated, which, however, are many. But trust Lizzo not to take this for granted.
The rapper and singer upped her workouts over the last year. After doing this, she loves the mental changes she's feeling.
About Her Emotional Outbursts
Faced with difficult situations, emotions can lose control and lead to exaggerated reactions, with outbursts of anger or meltdowns. This was extremely common during the lockdown.
"When I wasn't working out, I was getting so sad and crying. I was like, 'Why am I crying? What's wrong with me?' Then I realized, after two weeks of working out, that I don't have those emotional outbursts anymore. I think I let it all out when I sweat."
Besides, working out also has other great benefits. Physical activity, even for just a few minutes, changes the neurotransmitters in the brain and can significantly impact the ability to regulate emotions. This is because our mind, body, and brain are all interconnected.
Working Out Fights Anxiety And Depression
Anxiety in severe forms and depression are probably the best-known forms of mental illness, affecting many people. However, for those who don't know exactly what depression is, it is perhaps easier to start with what it isn't. It is not simply a matter of feeling sad.
It is a debilitating disease that can have significant consequences on the life it suffers from. And exercise can help fight it. Four chemicals can impact our happiness - serotonin, endorphins, dopamine, and oxytocin. An unbalanced value of these substances can have serious consequences.
Therefore, to intervene in mental health issues such as anxiety and depression, you must restore the right balance. Of course, you can do it with medicines, but just exercise can help release endorphins, which increase the feeling of well-being.
Just fifteen minutes of exercise can be enough. To maintain a healthy balance, you need to find something that works for you, whether it's a jog, a half-hour walk in your local park, or a bike ride.
Working Out Improves Sleep
Are you a person who often has a hard time falling asleep and who constantly wakes up during the night? Exercise is like a natural sleeping pill. There is also solid evidence that exercise helps you fall asleep faster and improve sleep quality.
Besides, studies have also shown that exercise helps improve slow-wave sleep, which helps your brain recover and builds the memory of the day's activities.
Nutrition And Mental Health
Exercise certainly helps improve or maintain mental health, but is there anything else you can do? The most recent studies suggest that following a salt diet can have a significant impact on psychological well-being. In addition, there is strong evidence that inadequate diet is associated with depression.
The opposite has also been demonstrated: a healthy diet rich in fruit, fish, vegetables, and lean meat is also associated with a reduced risk of depression. Diet is also crucial in your sports performance, so the benefit is double. With a healthy diet, you make your mind healthier and fill up with fuel to continue your therapeutic training sessions.