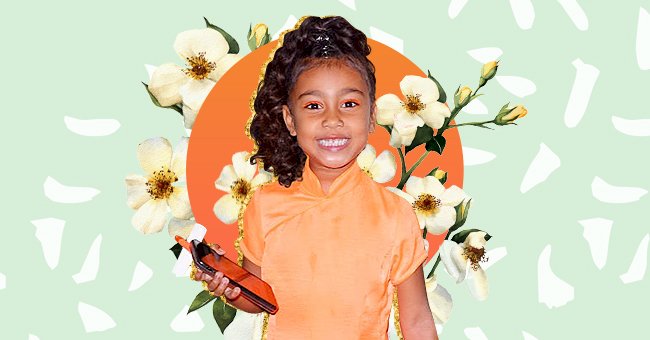 Lookbook: A Glimpse At North West's Most Iconic Style Moments
Celebrity children have some of the best closets in the world, thanks to their parents. As they grow up, we start to see their personal style shine through and even amaze us, adults.
Being the daughter of two world-famous stars has its perks. Celebrity's children can look forward to hefty trust funds, lavish vacations, and closets full of all the designer clothes, shoes, and bags you can imagine.
North West is the first daughter of Kim Kardashian and Kanye West, so she is destined to be a style icon. Take a look at some of Northie's most memorable style moments that we can't even top as adults.
90s Grunge Cutie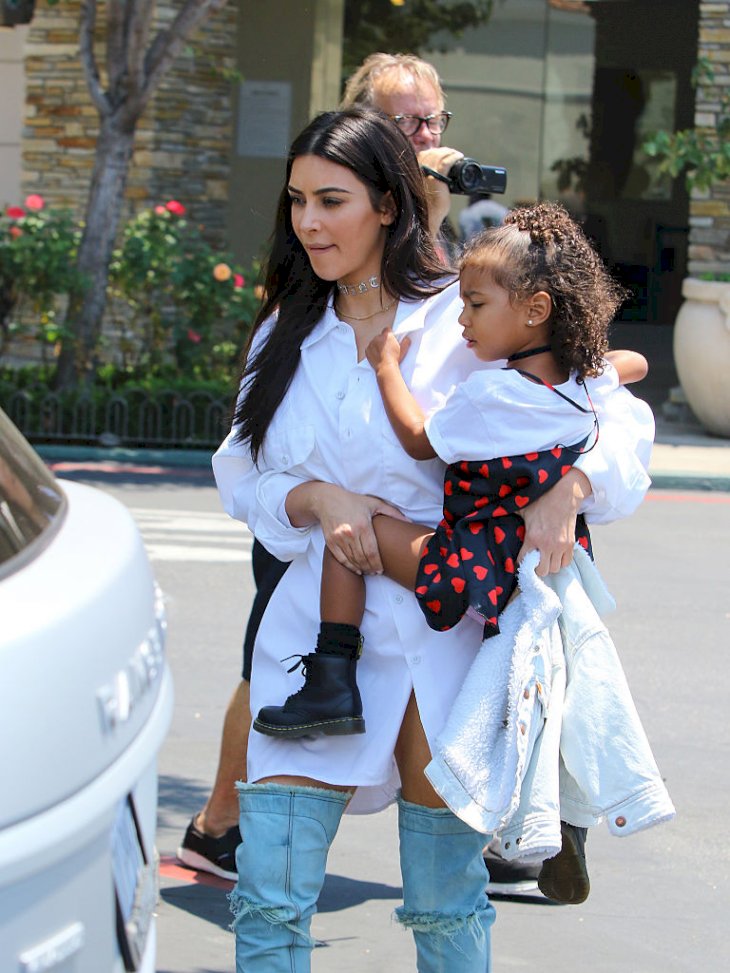 Getty Images
Kanye's mini-me had the closet (and attitude) of a 90s grunge teen, and it was the cutest! We love North's t-shirt under a slip dress and choker moments. Who even knew that they made Doc Martens in that teeny size?
Decked In Yeezy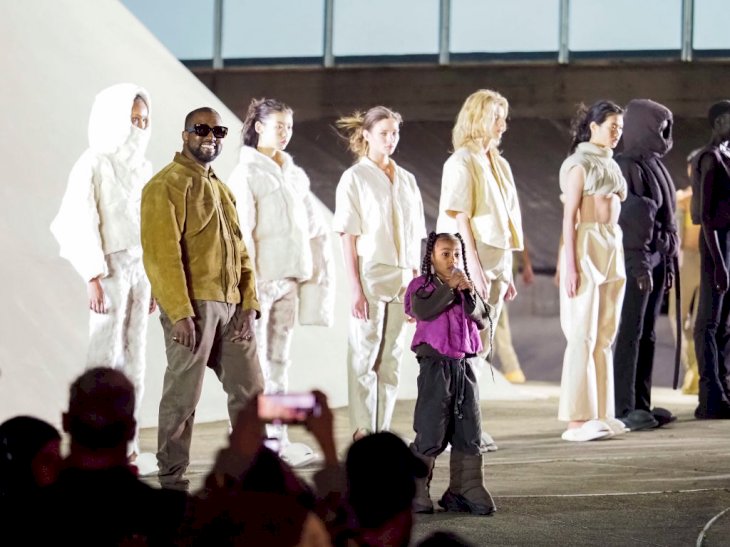 Getty Images
North proves that she is a natural-born performer during her surprise appearance on the Yeezy Season 8 stage. The eldest West daughter did not only kill her debut musical performance, but she also killed her look.
The seven-year-old wore a brown Yeezy sweatsuit accessorized with a purple faux fur Yeezy vest. Northie's performance may have been fantastic, but her runway look was out of this world!
Trendy In Tangerine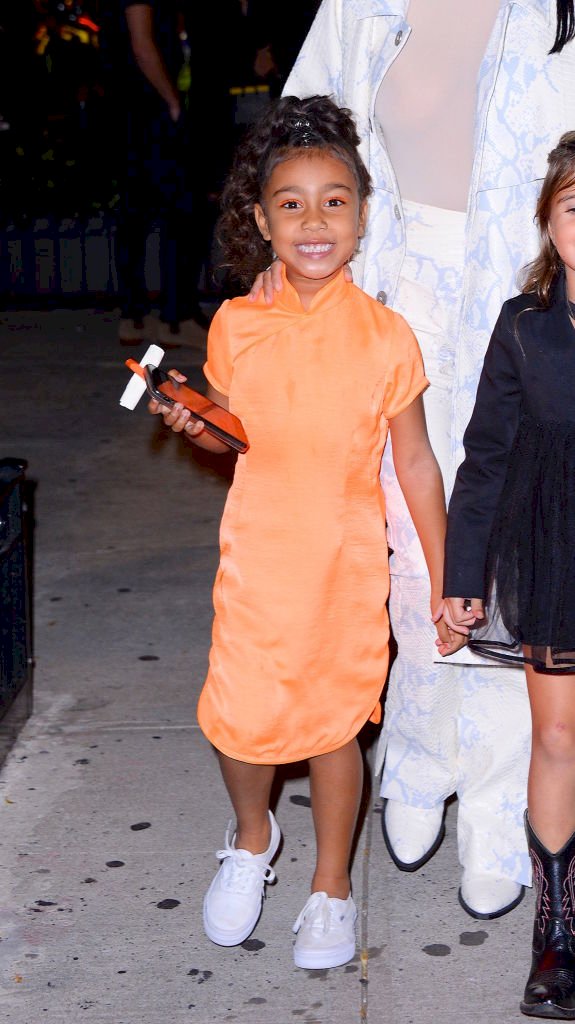 Getty Images
Five-year-old North had a bit of fun with the fun neon eyeliner trend while traveling in New York City. The cutie wore a matching orange dress with a Chinese collar and a pair of white Vans to top off the ensemble.
Baby Birkin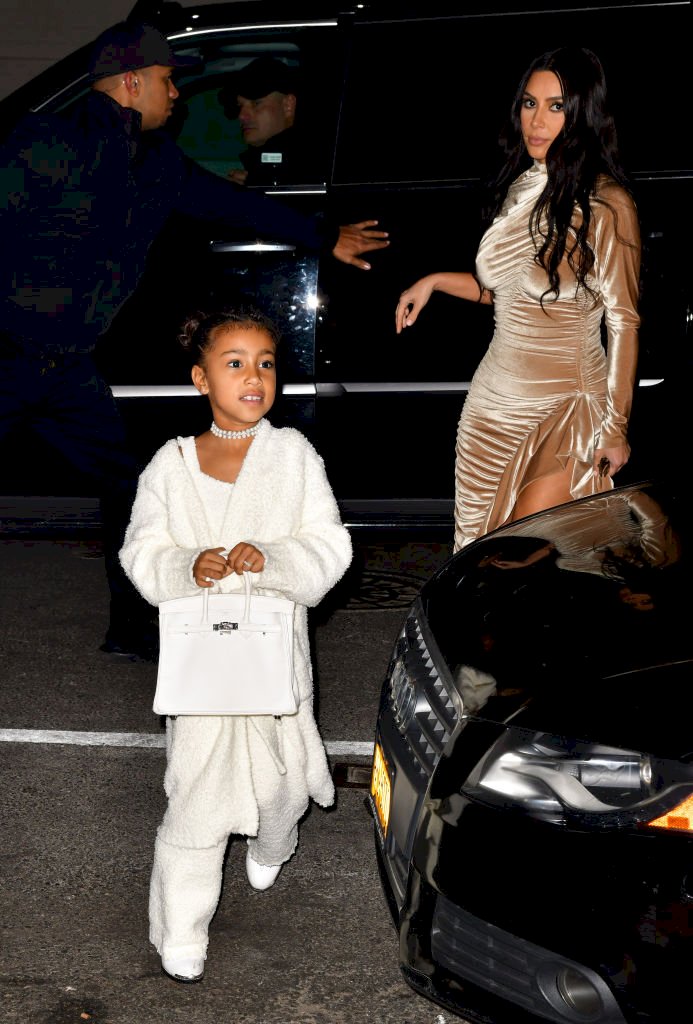 Getty Images
Kim's cozy loungewear line SKIMS makes the perfect casual sets for an everyday chilled out look. Although Kim recently launched children's sizes for her famous sets, North had custom items made last year.
The style icon wore her casual white set out on a day in New York but had to spice it up in true North style. At the time, Kimye's six-year-old paired her cozy outfit with an embellished choker and a white Birkin bag.
Casual In Candy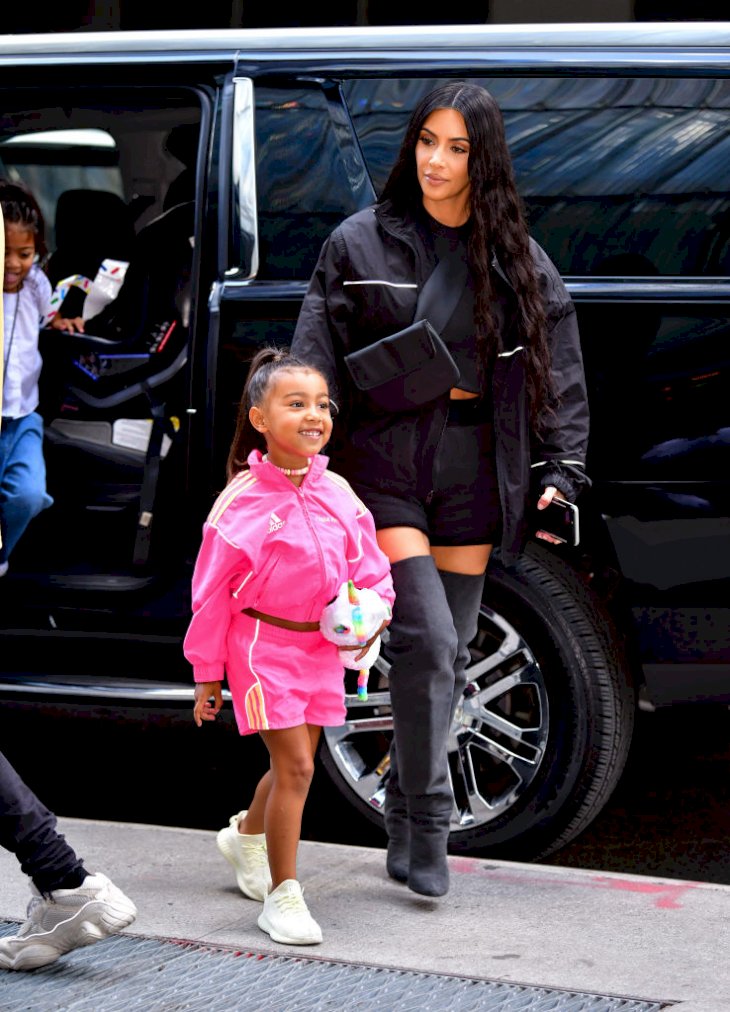 Getty Images
No one can make a candy necklace look as cool as North West does with her hot pink Adidas tracksuit. The fashionista styles her sweet look with a pair of Yeezy sneakers and a unicorn stuffed animal.