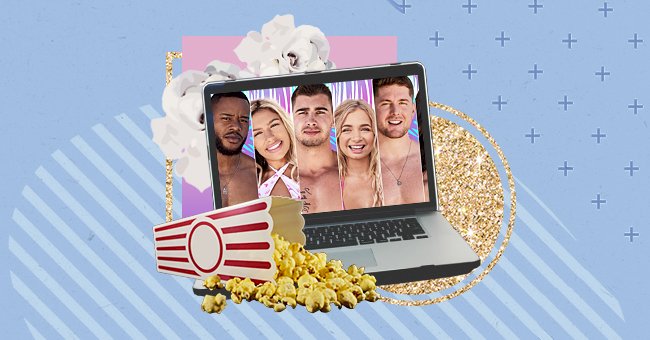 Love Island SA Receives Global Twitter Backlash For Lack Of Diversity
The newly aired Love Island South Africa receives global backlash online after the first episode. Audiences cannot believe their eyes when it comes to the lack of diversity on the show.
When South African TV network MNet announced they'd be bringing Love Island to Africa, fans were ecstatic. The promotional posts included a black woman emerging from a swimming pool.
Twitter users buzzed about the upcoming show for months, and some even referred friends to apply. Unfortunately, Love Island viewers were disappointed by the first episode with a whitewashed cast.
Casting Outrage
Love Island South Africa officially aired over the weekend, and Islander fans are not impressed. The first episode consisted of a ten-person cast that only included three people of color, which struck a chord with fans.
Audiences were outraged that the cast did not reflect the South African demographic appropriately at all. Cast members include Asad, Thimna, Rochelle, Durang, Ian, Millie, Kaige, Summer, Erin, and Jay.
More Islanders should arrive on the set over the next few days, but the damage has been done. Viewers couldn't help but notice the predominantly white lineup despite black people being a majority in South Africa.
Technical Difficulties
While the majority-white cast had fans occupied on Twitter, others also noted some editing mishaps in the show. The episode featured plenty of mistakes that viewers noticed immediately, which also left a bad taste.
For a few moments, viewers experienced sound cuts and watched Islanders carry on in silence. On another occasion, some viewers shared that they could hear the show's producers speaking over the cast.
One Twitter user who allegedly has close contact with the production team explained the situation to fans. She claimed that the show's servers crashed before they could send the episode to the broadcaster.
The server breakdown allegedly resulted in the team submitting a rough edit for MNet to air on Sunday. Unimpressed fans expressed their skepticism at the editing story and noted that the credit list also lacked diversity.
Global Outcry
Unfortunately, the online ridicule did not stop with South African commentators. Twitter users worldwide caught onto the outrage happening online and added their opinions about the show.
"A massive disgrace. Showing that only white ppl are acceptable for a wider audience. In a black majority country by 80%! You should be ashamed of yourselves."

One Twitter User From London Wrote
Diversity and inclusion have been critical over the past few years, with more people calling for a change. We hope that the production team will consider these comments for the rest of the season.