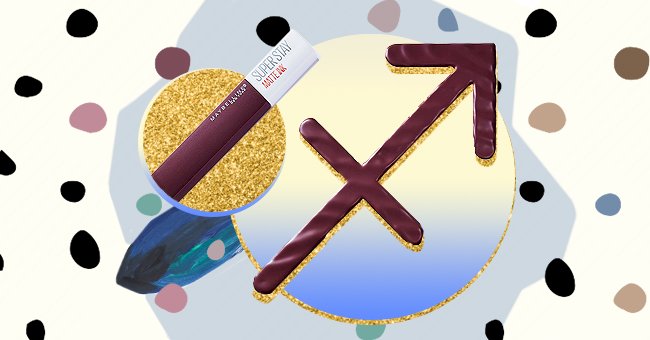 Makeup & Astrology: The Ideal Looks For A Saggitarius
Hey, Sagittarius, you're up! Stand out and wear something that will match your adventurous energy this Sag season. These makeup products are perfectly suited for the fierce Sag.
Sagittarius is a fierce fire sign that loves to have fun, and learn new things. The Sun's transit through this adventurous sign signifies the ripe time to push beyond our usual boundaries to try something new.
If you happen to be a Sagittarius, freedom is your greatest treasure. You love to travel and take risks. And that's why these makeup products will go perfectly for you. From bold lipsticks and richly-pigmented eyeshadows,
MILK MAKEUP Astrology Tattoo Stamp in Sagittarius
For the extroverted Sagittarius: this water-resistant, transfer-proof, temporary tattoo stamp. Now you can literally wear your sign on your sleeve (or your face).
Superstay Matte Ink
Superstay Matte Ink shade 'visionary' is perfect for the Sagittarius; it goes with that optimistic and fearless spirit! Expect a saturated, perfectly matte finish from this shade.
PAT McGRATH LABS Mothership V Eyeshadow Palette - Bronze Seduction
This collection of ten ravishingly-rich shades melts into the skin, highlighting and defining eyes for the ultimate in supernatural seduction. They really don't call this one Mothership for nothing.
This out of the world palette features a spectrum of sensorial pigments, crystalline pearls, and cream-infused powders, with a vibrant, metallic shine. Dap some Blitz Flame all over the lid, a shimmery crimson shade that screams festive cheer from galaxies away.
Lancôme x Camila Coelho Lipstick
Before we even get into this lipstick over here, how cute is this packaging! And it goes perfectly with that fire Sagittarius personality. The Camila Coelho x Lancôme Lipstick, a 10-shade collection featuring a signature lip bullet and a range of pigmented, high-performance colors.
And the gorgeous packaging isnt where this lipstick stops. The formula is just as, if not more impressive — the same as other L'Absolu Rouge shades you know and love.
Urban Decay All Nighter Setting Spray in Cherry
You may already have the Urban Decay Setting Spray in your collection but the Cherry version is the sweet 'one-up' your stash is craving. It's available in travel size, making it an affordable and convenient beauty buy.
Also, if you are a fan of the subtle smell of its namesake, you can expect a similar scent from this setting spray that's not overwhelming.