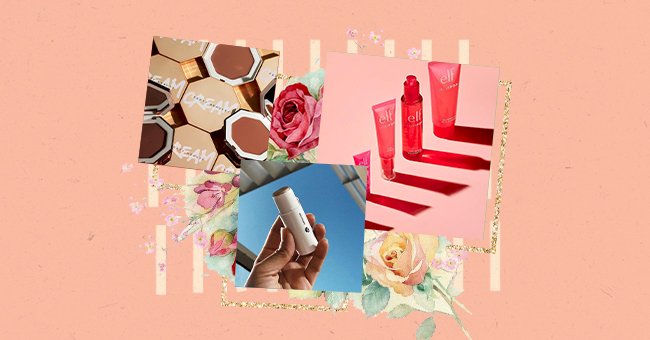 Makeup Items TikTok's Mikayla Nogueira Made Us Buy & Avoid
Beauty is one of the ruling spheres of TikTok and recommendations are the name of the game. And wherever there are eyeballs, brands are going to be there. And sometimes, that means the integrity of a beauty reviewer is doubly essential.
Enter: Mikayla Nogueira. She isn't one to sugarcoat the efficiency of a beauty product, no matter its popularity. From fan-favorite Fenty to Instagram fave, Anastasia Beverly Hills, Nogueira is no stranger to getting honest in her videos, and it's paid off in a big way.
The TikToker is a maverick with 5.2 million followers on the app and over 260.2 billion likes. Her down-to-earth personality, reviews, and makeup tutorials feel more like a friend than an industry product. Consider us influenced. Therefore using her tips, here are some products that she made us buy and some we are staying away from.
Becca Cosmetics' Zero No Pigment Foundation
In her video "Full Face of Makeup I Hate," Nogueira admitted that Becca's Zero Pigment Foundation is overpriced and has an odd texture. Moreso, she added that the brand mislabeled it as a foundation.
Kosas Tinted Face Oil
Another product Nogueira is not a fan of is Kosas Tinted Face Oil. She revealed that she felt it was extremely oily and came with an unpleasant smell.
Fenty Beauty's Cheeks Out Freestyle Cream Bronzer
The Fenty Beauty cream blushes and bronzers are popular among those in the beauty community, so it came as a surprise that Nogueira is not a fan. The TikToker claims that the bronzer doesn't blend easily and is too sheer. Moreover, she advised that it needs to be layered to notice any change in your face.
Glossier Haloscope Highlighter
Glossier's Haloscope Highlighter is another surprising entry into Nogueira's black book. To the beauty enthusiast, the crystal extracts are not enough to convince her of its efficiency. Unfortunately, she claimed it doesn't give off a noticeable shine.
Anastasia Beverly Hills Dipbrow Gel
Anastasia Beverly Hills featured once more in her videos due to their Dipbrow Gel. The TikToker complained that the formula was way too thick, and the wand was way too big. Plus, the pigment to her was uneven and patchy.
Elf Jelly Pop Dew Primer
Now, to the products that Nogueira recommends. The makeup TikToker is a genuine fan of Milk's Hydro Grip raved about its cheaper dupe, the Elf Jelly Pop Dew Primer. The products are packed with hydrating ingredients like hyaluronic acid and vitamins A, C, and E. With this primer, you can expect your skin to look dewy without the addition of foundation.
Elf Camo CC Cream
Lastly, the Elf Camo CC Cream is another product Nogueira is a fan of. The rave reviews for this product show no signs of slowing down, and Nogueira approves - even if she isn't a CC cream fan. The ELF CC cream has a foundation-like coverage but feels like a skincare product despite its low price.