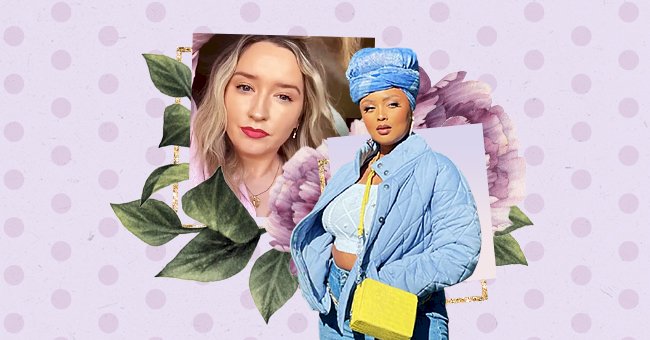 Top 10 Beauty Influencers To Follow On TikTok
If there's one place to catch all the hot new, viral trends in music, dance, entertainment, and beauty tips and tricks, it's Tiktok.
The video-based social media app has become the one-stop-shop for learning viral dance moves, mid-week recipe inspiration, wacky conspiracies, and just about anything you can think of. Best of all, the videos are bite-sized enough to keep your attention.
The has made the platform the perfect ground for beauty influencers to show off their skills in quick and creative ways that are easy to grasp. Here are some of the influencers to follow for all your beauty needs.
@skincarebyhyram
Hyram Yarbro provides loads of skincare advice and entertaining videos for skincare enthusiasts to enjoy. The account has over six million followers
@rosegallagherbeauty
Makeup artist Rose Gallagher makes makeup tutorials that are easy to follow. Whether you're trying out a popping eyeliner hack or foundation to cover rosacea, this account has the tips.
@irisbeilin
Experimenting with color can be intimidating. Luckily there are Tiktok influencers like Irischel Beilin who can show you the way/
@dajjrambo
Dasia Janae has awesome makeup looks but more than that, the account shares hair transitions like no other (side note: Dasia Janae has bomb edges.)
@ahliyahmichelle
Get some self-care videos and all-around beauty tips for Ahliyah Michelle. Watch as they try new beauty products and more.
Especially with the new season coming in, you might be looking for some new and interesting ways to do your nails, LoveKelly has all the inspo.
@challxn
Challan Trishann is not only a model, but they're also an official Fenty Beauty house creator. Gear up for tons of beauty looks you'll want to try.
@illumin_arty
For those looking for serious inspiration to push their artisitic make up looks beyond the usual ( and those who like to watch).
@roseandben
For more accessible looks that the less makeup fluent can try and even nail. Rose Siard does makeup tutorials and product tests of popular brands.
@donidarkowitz
For one, Taj Reed is worth the follow because of the lighthearted, humorous content they post. Moreover, the account experiments with color, including funky colored eyebrows.