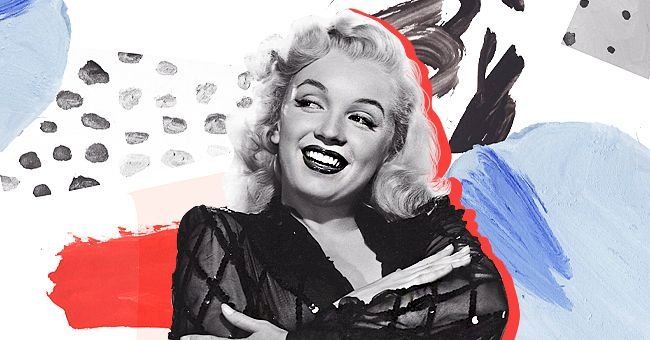 Marilyn Monroe: The Sex Goddess Who Couldn't Find True Love
She was the woman every man wanted, and every woman wanted to be, but Norma Jean Baker, better known to her fans as Marilyn Monroe, was to die alone, still looking for love.
Iconic Hollywood sex bomb Marilyn Monroe has been dead for nearly 60 years, and yet her story still fascinates millions. She was beautiful, talented, the most famous woman in the world.
Desired, envied, surrounded by all the trappings of luxury and fame she had craved as a young girl, Monroe never found the security and nurturing love she so desperately needed. Her three marriages had ended in divorce, her love affairs in disaster. The list of the men who worshipped at Monroe's feet is impressive, but was she loved for herself, or for her status, her fame?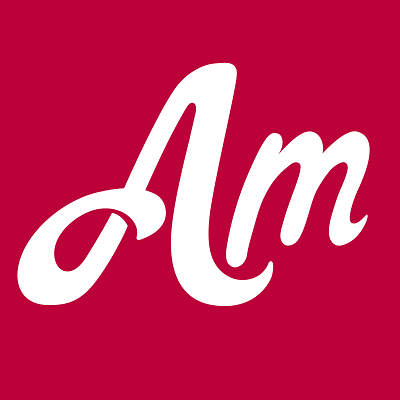 Lonely Girl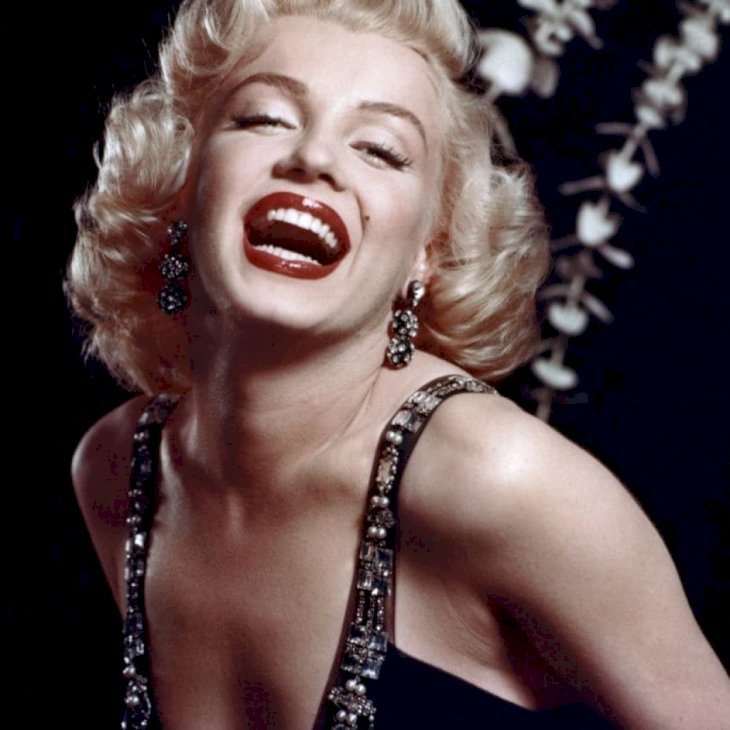 Getty Images
Once upon a time, a film cutter at Consolidated Film Industries, Gladys Baker, found herself pregnant by a married co-worker. It was 1925, and Baker, twice-divorced at 26 and the quintessential jazz baby, was thrust into the role of a single mother. Unprepared for the responsibility and motherhood, she handed her newborn daughter, Norma Jean, over to a devout childless couple, Ida and Wayne Bolender,
Over the next seven years, the Bollanders were to give the tiny Norma Jean the only stability and love she was ever to know, a feeling of family, acceptance, and belonging she would seek out for the rest of her life. When Norma Jean was seven, the mentally ill and unstable Baker reclaimed her daughter and plunged her into a life of uncertainty and chaos.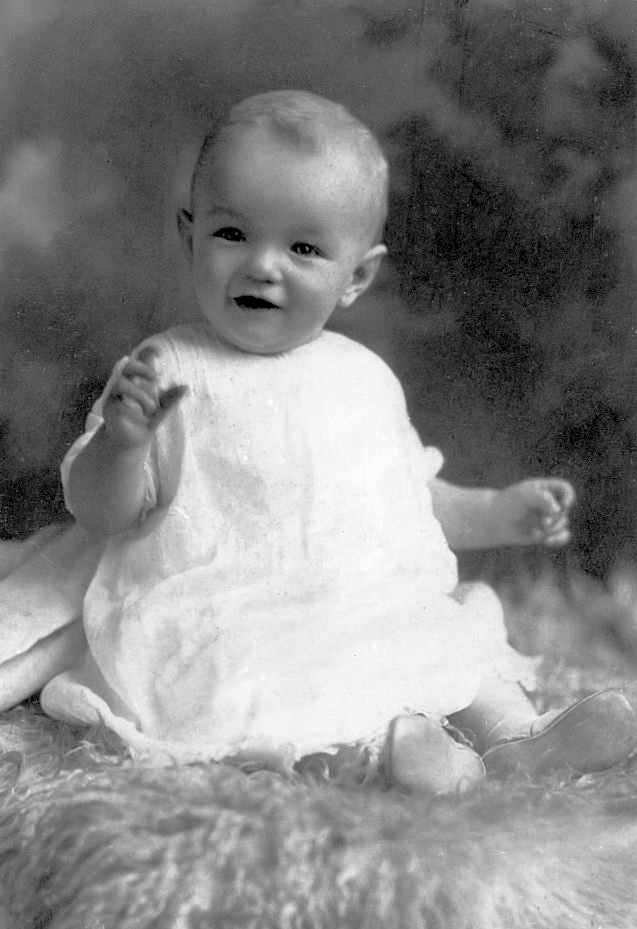 The infant Norma Jean Baker cica 1927 | Wikimedia Commons / Public Domain
Dougherty was 21, a handsome, kindly, intelligent man, but Norma Jean, as attracted as she might have been to him, found herself plagued by insecurity. She secretly believed that Dougherty was still in love with a former girlfriend, Doris Ingram. In letters and diaries revealed after Monroe's death, she wrote:
"I was greatly attracted to him as one of the few young men I had no sexual repulsion for besides which it gave me a false sense of security to feel that he was endowed with more overwelming qualities which I did not possess. "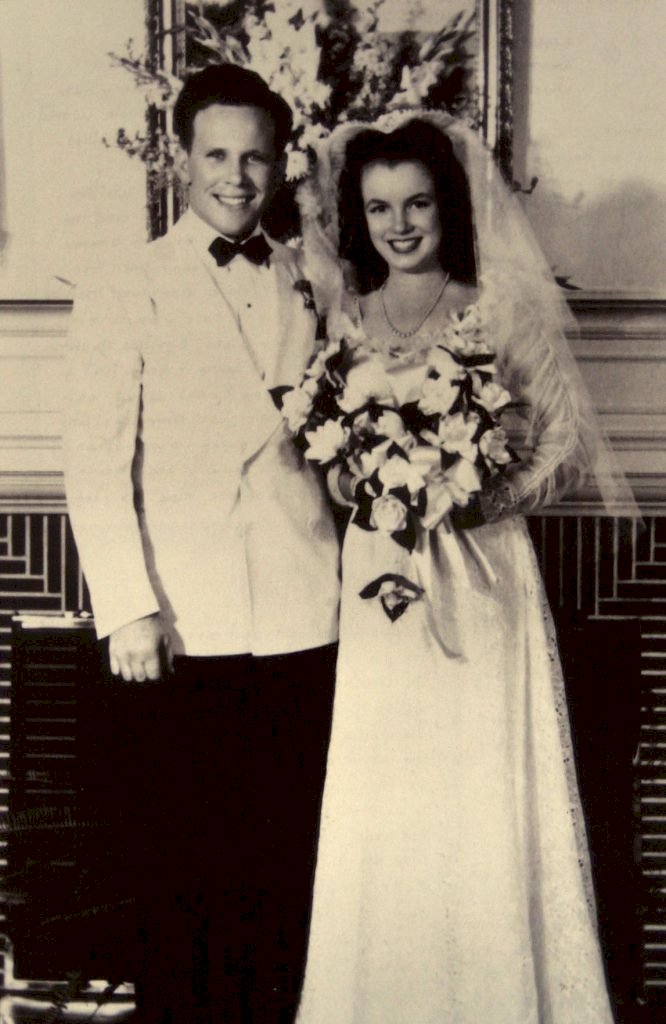 Norma Jean Baker and first husband James Dougherty | Getty Images
That deep-seated insecurity, of feeling undeserving of love was to plague her for the rest of her life and had its roots in an incident of sexual abuse by a trusted neighbor during her childhood. The damaged and fragile Norma Jean's marriage to Dougherty lasted 4 years -- from 1942 to 1946 -- during which he was shipped out to the Pacific.
Norma Jean went to work at a munitions factory as part of the war effort, and a photographer working on a documentary was stunned by her beauty. He encouraged the young beauty to take up modeling, which in turn led to a screen test. Norma Jean shed the skin of the dowdy housewife and became the dazzling Marilyn Monroe, and promptly divorced her absent husband.
The Starlet And The Baseball Star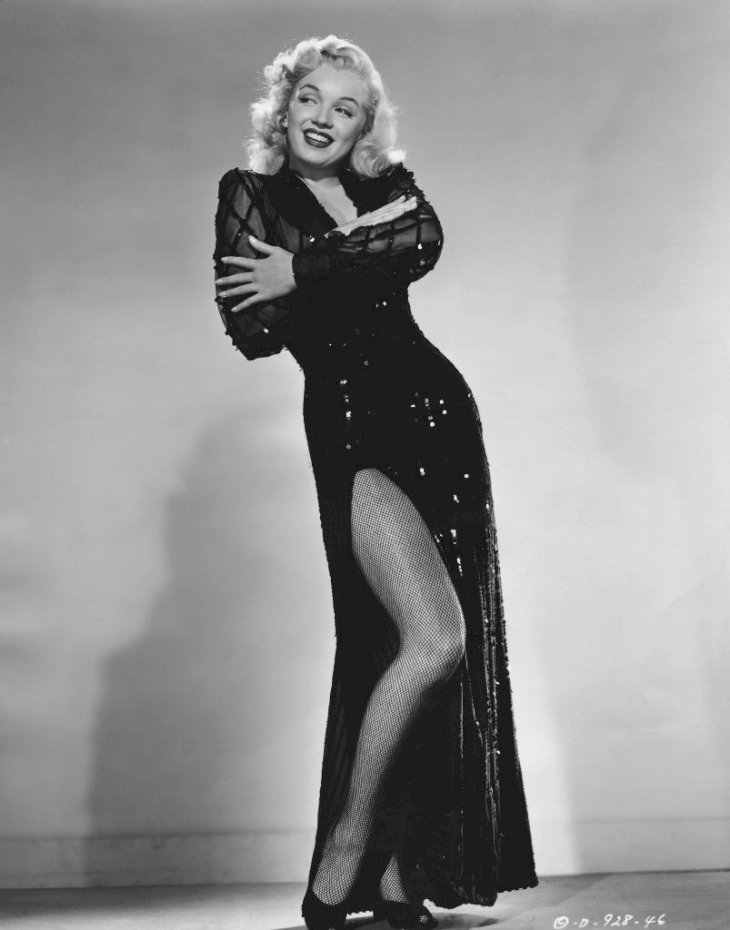 Marilyn Monroe | Getty Images
In 1952, Monroe was a rising star and quickly consolidating her image as the sex symbol of her generation. The young woman who confessed to feeling physically repulsed by most men was every man's fantasy. Baseball icon Joe DiMaggio had seen Monroe on-screen and had been captivated by her beauty, and her sensuality. He asked a mutual acquaintance to arrange a meeting, and Monroe reluctantly agreed. She would reveal:
"I expected a flashy New York sports type and instead I met this reserved guy who didn't make a pass at me right away. He treated me like something special."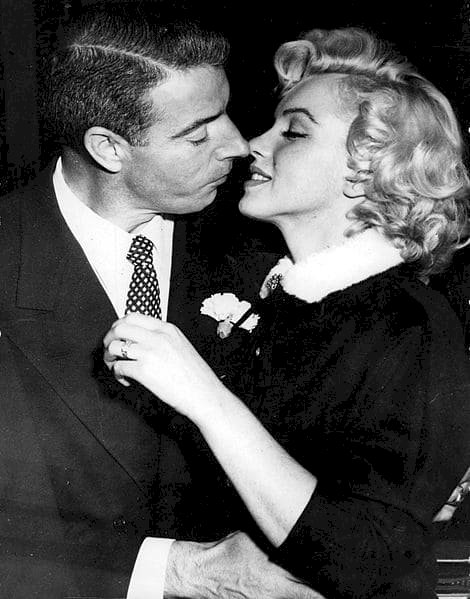 Joe DiMaggio and Marilyn Monroe getting married at theSan Francisco City Hall, January 1954 | Wikimedia Commons / Public Domain
DiMaggio was retired from sports, and Monroe's career was just taking off, he wanted a quiet life, and a family, and she wanted stardom. It was a recipe for disaster, but Monroe and DiMaggio were in love and determined to make it work.
But just months into the marriage, Monroe started chaffing at DiMaggio's insistance on helping her decide on roles, and on negotiating contracts. The former baseball player hated seeing the way his wife's sexuality was exploited by the studios, and the filming of the 1955 romantic comedy "The Seven Year Itch" was the last straw.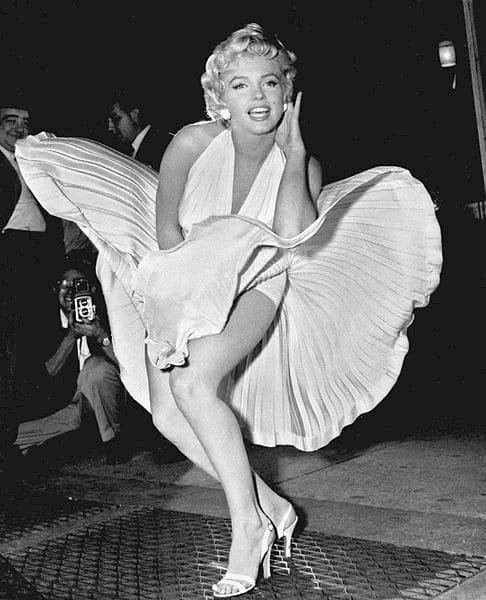 Marilyn Monroe in
The studio invited the press for the filming of the legendary scene in which Monroe's skirt is blown up as she walks over a subway grate. The images of the scene were captured by dozens of photographers and made the front page of every major publication around the globe. DiMaggio was enraged, and the subsequent quarrel led Monroe to file for a divorce 9 months after the wedding. A desperate DiMaggio wrote to her:
"I love you and want to be with you. (...)There is nothing I would like better than to restore your confidence in me. …(...) My heart split even wider seeing you cry in front of all those people."
The marriage was over, and Monroe was determined to focus on her career. She moved to New York to study at the prestigious Actors' Studio, and ran into an old acquaintance, Pulitzer-winning playwright Arthur Miller.
The "Dumb Blond" And The Intellectual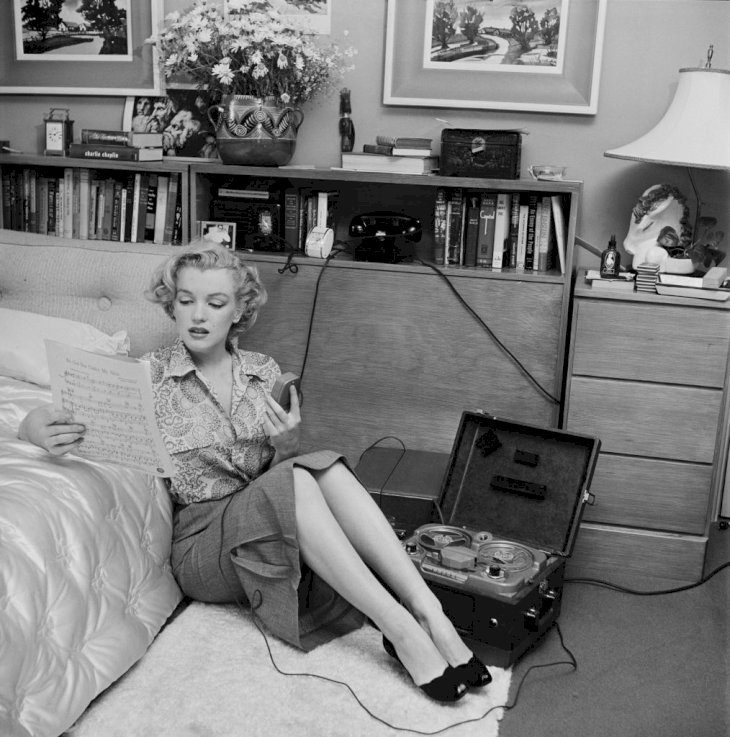 Getty Images
Less than a year after her divorce from DiMaggio Monroe married Arthur Miller, one of the most respected and fêted literary figures in America. The girl who'd made a career out of playing the dumb blond was marrying a New York intellectual.
For Monroe, who had always wanted to write, Miller was everything she had dreamed of. He was the man who could open up the world of the mind to her, as well as fulfill her deep need to be loved unconditionally. She wrote passionately about her feelings for him.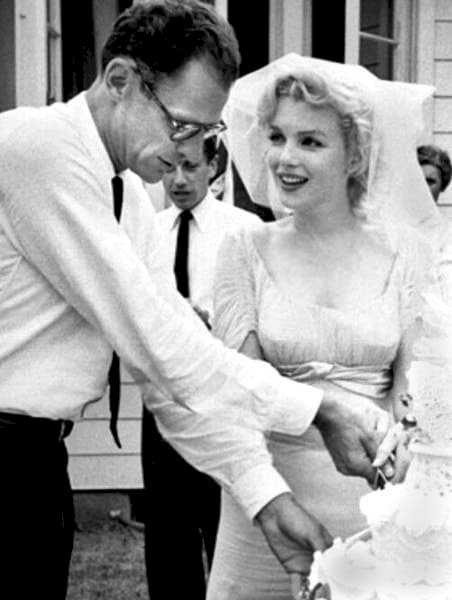 Marilyn Monroe's wedding to Arthur Miller | Wikimedia Commons / Public Domain
"I am so concerned about protecting Arthur I love him—and he is the only person—human being I have ever known that I could love not only as a man to which I am attracted to practically out of my senses about—but he [is] the only person … that I trust as much as myself."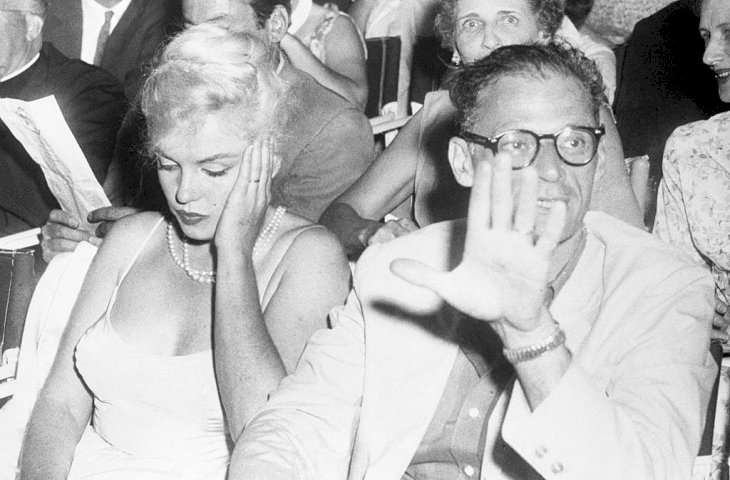 Arthur Miller shoos photographers away at the Boston Arts Center Theatre | Getty Images
Monroe met Miller's friends, celebrated novelists Truman Capote, Carson McCullers, Saul Bellow, and writer Isak Dinesen. Millers' inner circle was overwhelming charmed by her wit, and her light-hearted humor, but Monroe was to suffer a devastating blow. She accidentally came across notes in which Miller declared that he was disappointed in her and that she embarrassed him.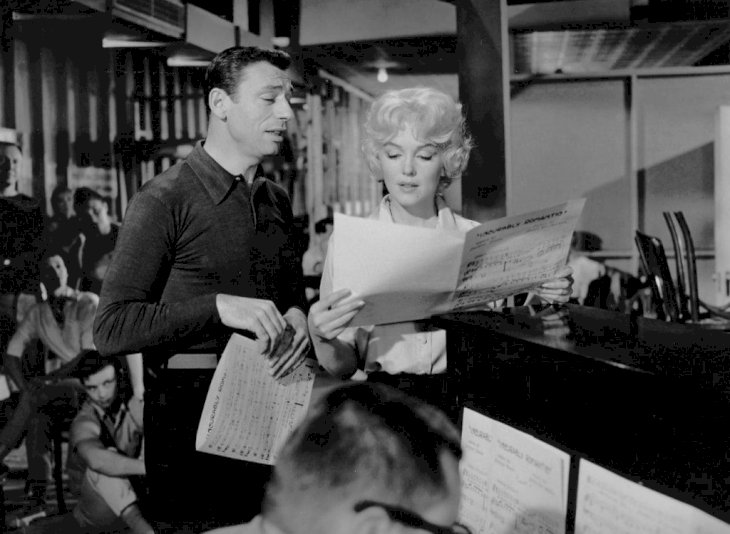 Yves Montand and Marilyn Monroe on the set of
Monroe nonetheless strove to make a go of the marriage, even though Miller was increasingly distant. Desperate to be a mother, Monroe suffered several miscarriages which further undermined her self-esteem. Neglected by her husband, Monroe ended up having an affair with her "Let's Make Love" co-star, Yves Montand. If she'd hoped the affair would rouse some feeling of jealousy in Miller, she was disappointed. He was completely indifferent.
Monroe and Miller had been married for 5 years, and the last year was under sufference, as she filmed an adaptation on her husband's short story "The Misfits" alongside Clark Gable. The film was particularly stressful for Monroe, who got to witness Miller courting his next wife, Inge Morath on set. She revealed:
"Arthur said it's his movie. I don't think he even wants me in it. It's all over. We have to stay with each other because it would be bad for the film if we split up now."
The Last Movie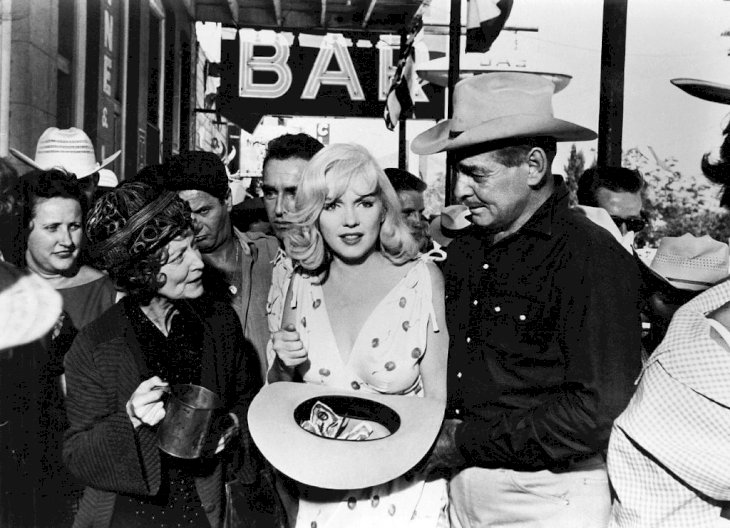 Marilyn Monroe on the set of
The devastated Monroe was institutionalized after admitting to suicidal thoughts. Her stay at the Payne Whitney's psychiatric ward which was supposedly a rest cure for her insomnia, turned into a stint in a padded cell. There, a psychiatrist insisted on inspecting her breasts for lumps. The desperate Monroe was rescued by DiMaggio who overruled the medical authorities and removed her from the hospital.
In the last year of her life, DiMaggio was a constant presence, and a tireless support. But Monroe was on a downward spiral, and she was introduced by DiMaggio's friend, Frank Sinatra to nonother than John Kennedy, President of the United States, with whom she allegedly had a torrid affair.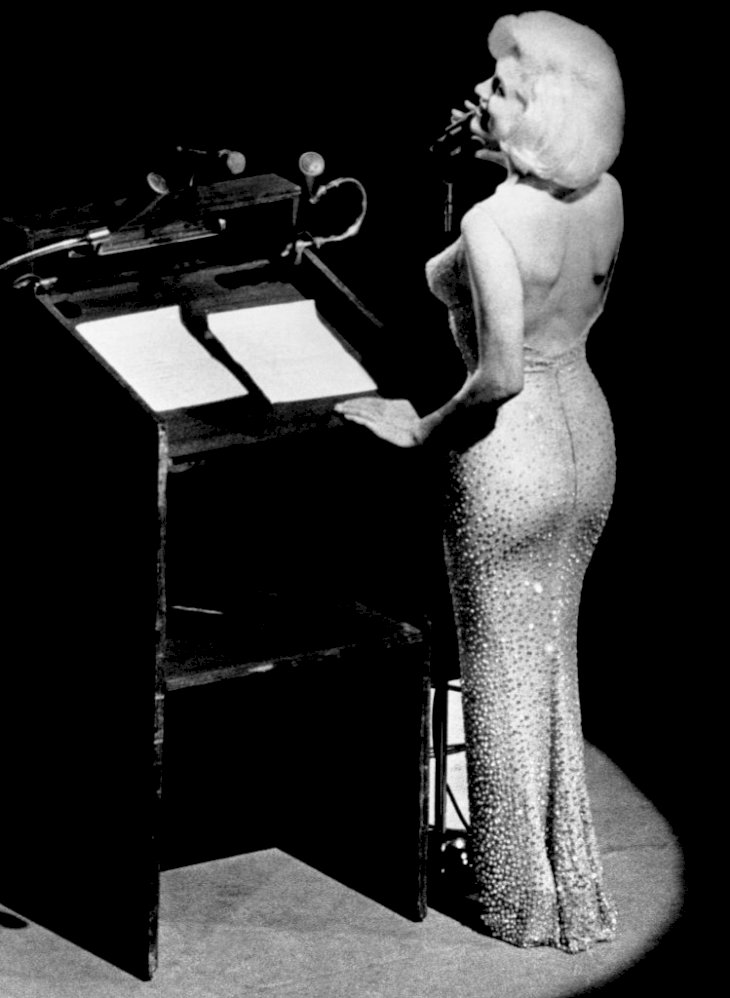 Marilyn Monroe singing
The increasingly erratic actress was fired form her last movie, "Something's Got to Give." Her drinking and her substance abuse was out of control, and on August 4, 1962, she was found dead of a barbitude overdose. A tentative ruling of suicide was presented, but theories that Monroe was murdered to hush her connection to important men are still being debated today.
Goodbye To Norma Jean Baker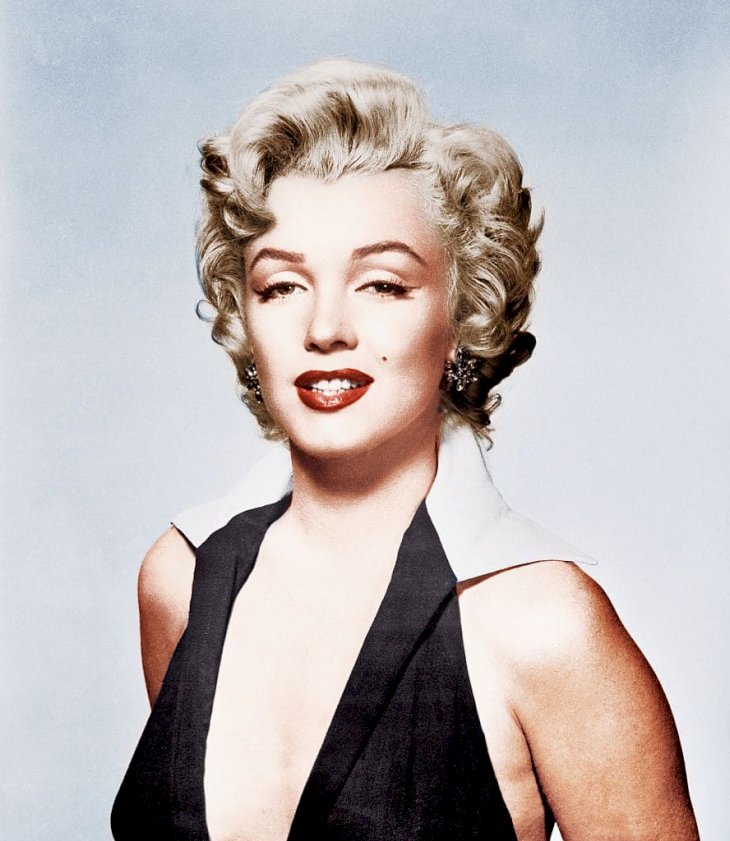 Getty Images
A devastated DiMaggio claimed Monroe's body and arranged for a private funeral, a funeral Milller refused to attend. For the next 20 years DiMaggio had red roses delivered to her grave three times a week. He said:
"I'll go to my grave regretting and blaming myself for what happened to her. Sinatra told me later that 'Marilyn loved me anyway, to the end.'"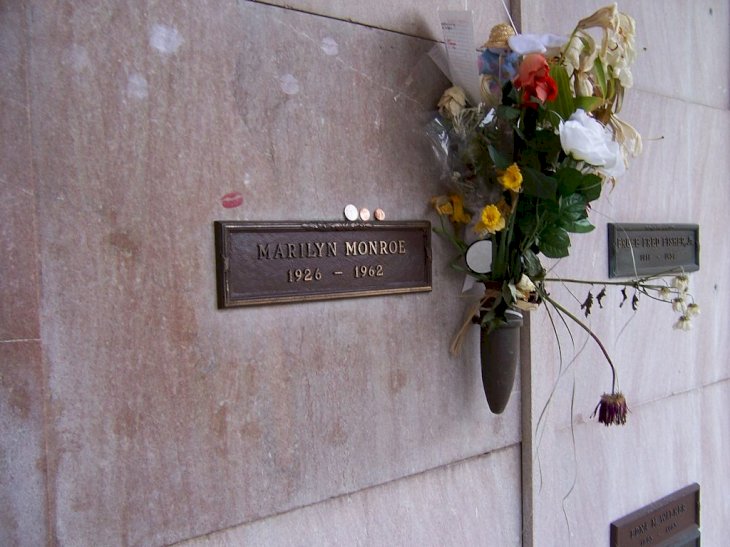 Monroe's crypt at Westwood Memorial Park | Wikimedia Commons/ Public Domain
DiMaggio never remarried, and is reported to have said on his death bed in 1999 that he would soon be reunited with his beloved Marilyn. His may have been the truest love, but despite his efforts he could never break through the deep scars of Monroe's childhood trauma. Monroe would confess:
"I have always been deeply terrified to really be someone's wife since I know from life one cannot love another, ever, really."
Marilyn Monroe had never shed the pain that had scarred the life of Norma Jean Baker. She simply did not believe she was worthy of love. The adulation of her audiences salved her pain, but failed to fill the terrible void in her soul. Miller, the one man she thought would value her, destroyed what remnants of self esteem she had left. The woman ever man dreamed of loving died loveless, and alone.