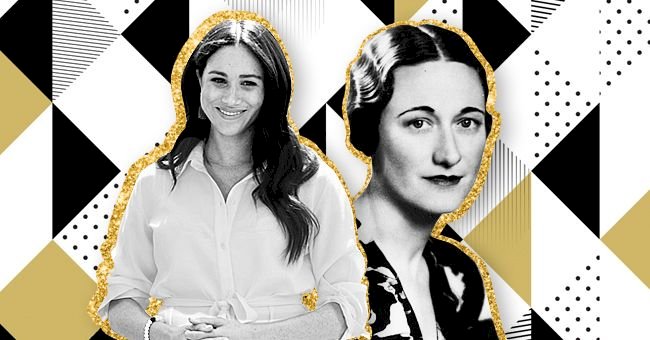 Meghan Markle & Wallis Simpson: The Love Stories Of 2 American Women In Love With British Royals
When Prince Harry announced he and his American wife, the former actress Meghan Markle were retiring as senior members of the British Royal Family, Her Majesty Queen Elizabeth must have felt as if she was living through a nightmarish deja vu.
Over 80 years ago, when she was just a girl, a Princess 3 steps from the throne, her uncle, Edward, Prince of Wales had fallen in love with an American woman. That love affair had brought the monarchy to the brink of disaster and forced her shy father, then George, Duke of York, to ascend to the throne.
"The Woman I Love"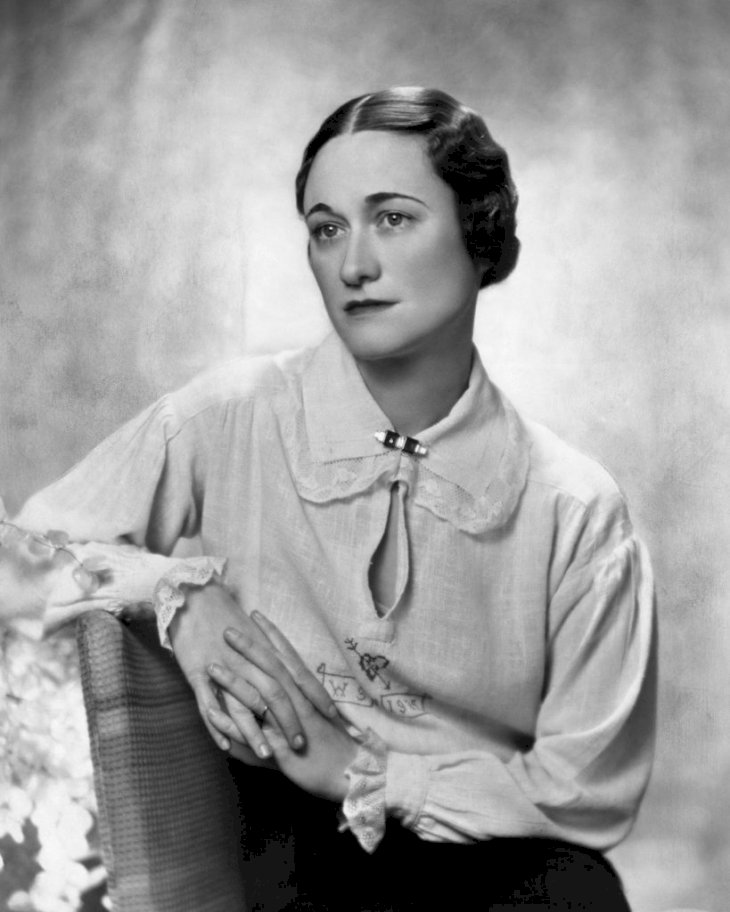 Wallis Simpson | Getty Images
Eerily, Prince Harry used the same words as his great uncle in his announcement, "the woman I love." Edward VIII, who reigned for less than a year and was never crowned said in a speech which was transmitted nation-wide via radio:
"You must believe me when I tell you that I have found it impossible to carry the heavy burden of responsibility and to discharge my duties as King as I would wish to do without the help and support of the woman I love. "
Prince Harry echoed those fateful words in his own speech in which he abdicated his rights of succession to the throne, and chose a "normal" life for himself, his wife, and his infant son. He said:
"I also know that you've come to know me well enough over all these years to trust that the woman that I chose as my wife upholds the same values as I do. And she does. And she's the same woman I fell in love with."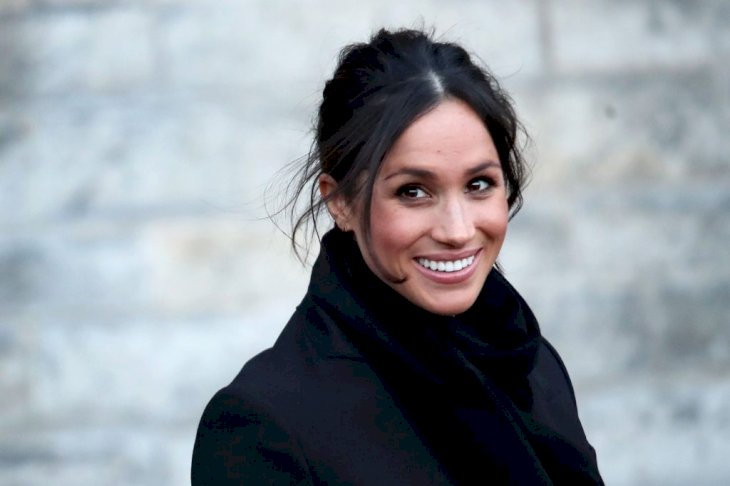 The Duchess of Sussex | Getty Images
A lot has changed in the 80 years since Edward VIII stunned the world when he gave up an empire to marry an American divorcé, neither very beautiful nor very young. In the intervening 8 decades, their love and its consequences have been the subject of endless speculation and countless publications. But although on the surface Wallis Simpson and Meghan Markle have a lot in common, the two women couldn't be more different.
Wallis Simpson "That American Woman"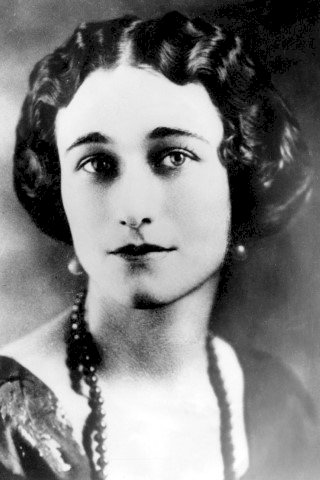 The young Wallis Simpson | Wikimedia Commons
Wallis was an American, like Markle Meghan, true, but she was born into the upper echelons of Baltimore society to Teackle Wallis Warfield and Alice Montegue. Unfortunately, her father died of tuberculosis when Wallis was 5 months old, and she and her mother lived on the charity of wealthy relatives until Alice remarried in 1908, to a well-connected and wealthy man.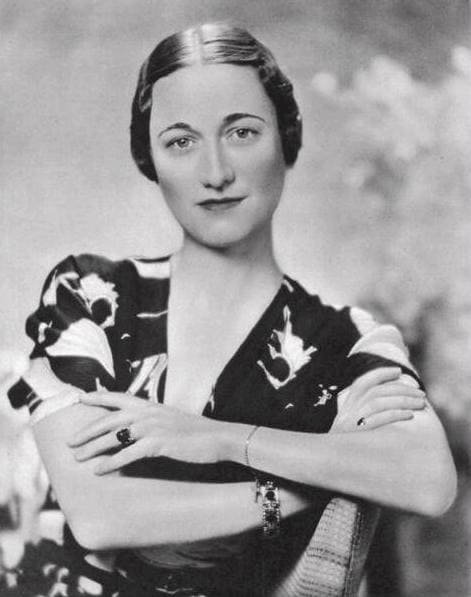 Wallis Simpson 1937 | Wikimedia Commons
Marriage led to wealth and security, a lesson the young Wallis was never to forget. The well-educated young socialite was charming, vivacious, and fascinating, with a flawlessly elegant figure. What she was not was beautiful, possessing a long face and a heavy jaw. But all was forgotten when an admirer was the focus of that undeniable charm and those extraordinary violet-blue eyes, that sharp wit, and an acute sense of humor.
Meeting Prince Charming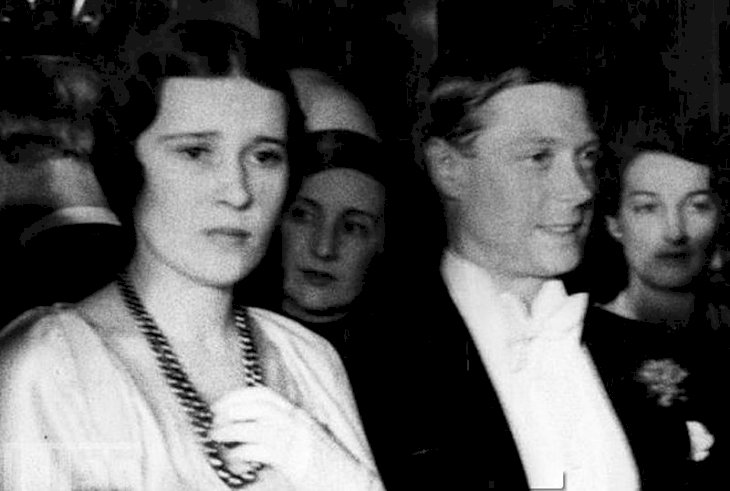 Lady Thelma Furness and the Prince of Wales | Wikimedia Commons
By the time Wallis met the Prince of Wales, she was 35, and married to her second husband, Ernest Simpson, after a first disastrous marriage to a dashing but drunken fighter pilot, Earl Winfield Spencer Jr. After Wallis moved to London with Simpson she reconnected with the sister of an old friend, Thelma, Lady Furness, who happened to be the Prince of Wales' mistress at the time. Edward was then 37, and the most coveted bachelor in the world, but he had an unfortunate penchant for married women.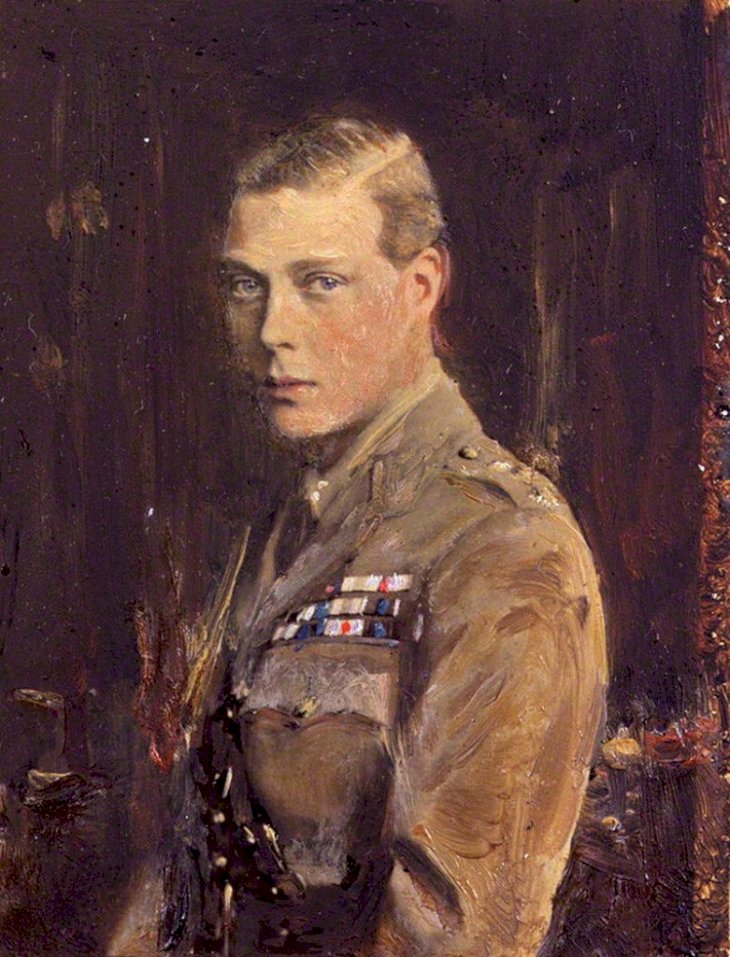 1920 Portrait by of Edward Prince of Wales by Reginald Grenville Eves | Wikimedia Commons
Then, in 1934, Lady Furness had to travel to the United States for an extended period of time, and asked Wallis to look after "her little man," as she called the Prince. And Wallis did, and did it so well that by the time Lady Furness returned she and Edward were involved in a torrid affair, under the nose of her complacent husband.
The Favored Lover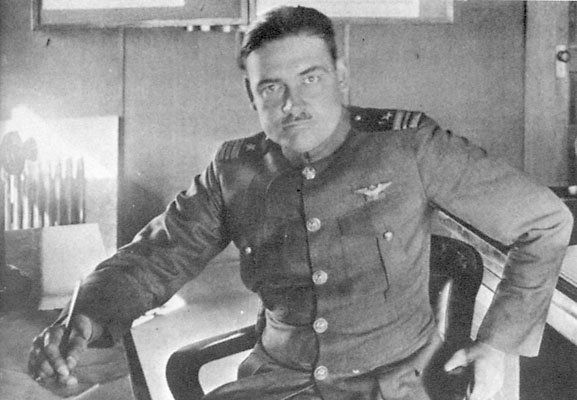 Earl Winfield Spencer Jr. | Wikimedia Commons
Wallis wasn't the Prince's first married lover, but she was to be the last in a long line of conquests. The Prince was besotted. Wallis was irreverent, disrespectful of his status, and domineering and he lapped it all up. He became completely dependant on Wallis, and breaking all protocol introduced her to his mother at a party in Buckingham Palace. Some sordid rumors even circulated that Wallis had been taught certain exotic practices in a Beijing bordello on the orders of her dissipated first husband, and it was these charms that captivated the Prince.
Wallis was showered with jewels, cosseted and served on hand and foot by the Prince himself, who seemed to delight in playing a subservient role to the bossy American. The affair was in full swing and showed no signs of cooling when King George died on January 20, 1936. If the Palace officials and the Government expected the new King to drop his married mistress and seek out a suitable woman to ascend the throne by his side, they were sadly mistaken.
The King-In-Waiting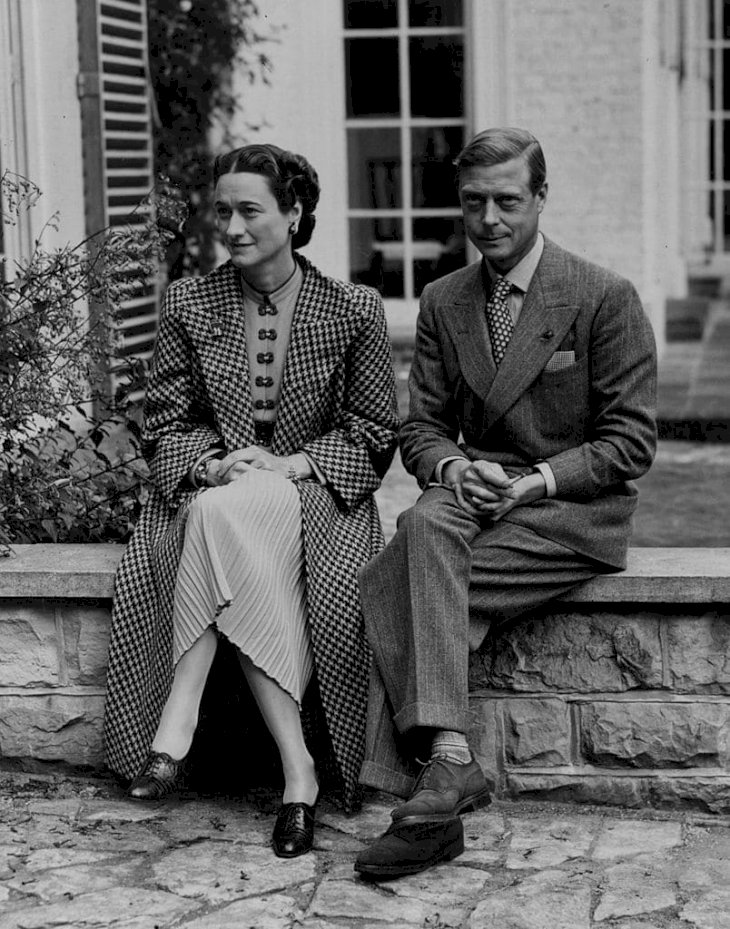 The Duke and the Duchess of Windsor | Getty Images
In a dramatic historic speech, King Edward VIII abdicated his throne, in order to marry Wallis. Historians have attributed the abdication to Wallis' ambition, but recent research reveals that she tried to end the affair with the obsessed Prince at the time of his father's death, and again during the constitutional crisis. Allegedly, Edward had refused and even threatened to commit suicide if Wallis left him.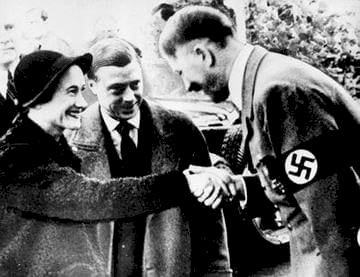 The Duke and the Duchess of Windsor received by Adolf Hitler | Wikimedia Commons
The now-King Edward VIII insisted that he would have no Queen but Wallis, who was at that time still married to Simpson. The constitution forbade the marriage to a divorced woman, and the British government was unsympathetic. There would be no acceptance for the American woman.
On June 3, 1937, Wallis and the former King, now the Duke of Windsor were married in France. They were to spend the next 35 years in exile. She was the most hated woman in the United Kingdom, and charged with pro-Nazi sentiments, and influencing the Duke.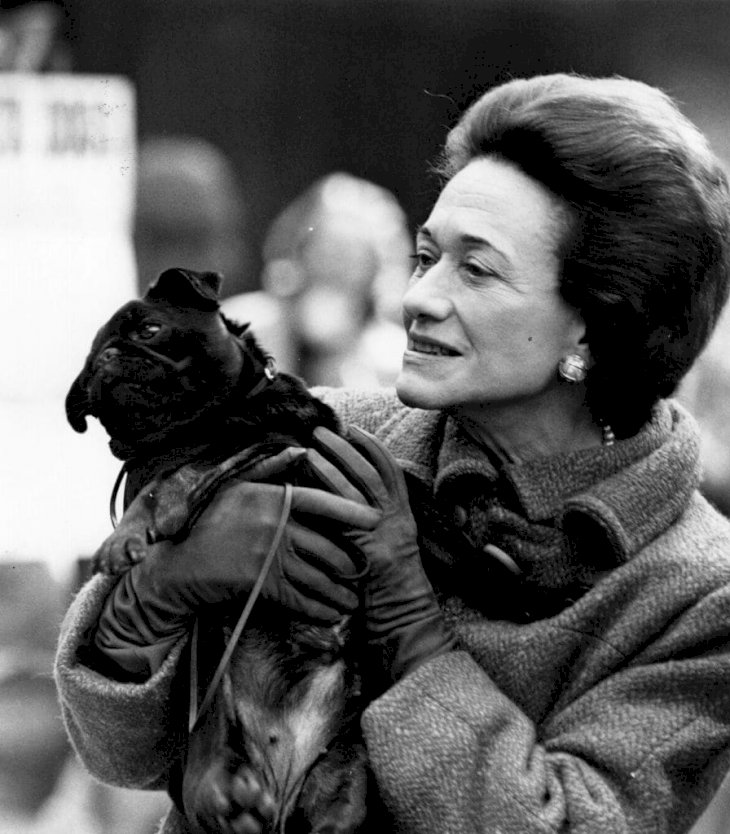 Wallis, Duchess of Windsor, circa 1981 | Getty Images
Wallis was only received by the Royal family when she accompanied the body of her dead husband to be buried in his native land in 1972. On her death, in 1986, the hated American Woman was buried next to her husband at Windsor Castle, as Wallis, Duchess of Windsor.
The New American Woman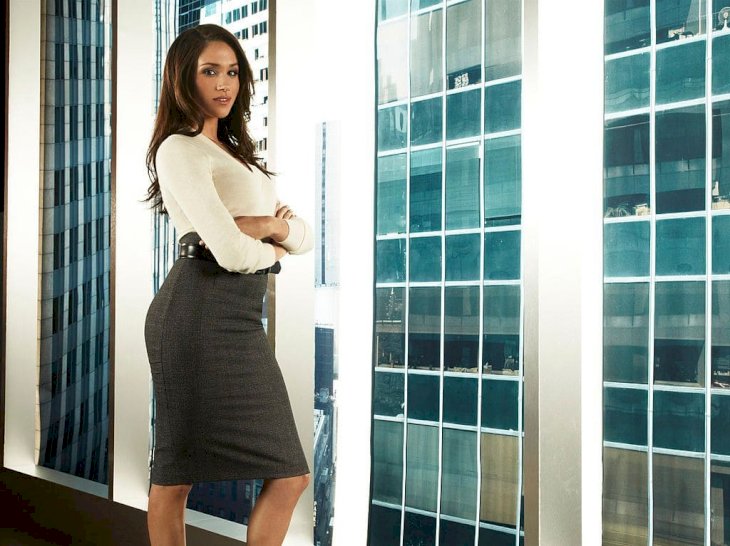 Actress Meghan Markle on the set of
In 2016, Prince Henry of Windsor, fifth in line to the British Throne and the youngest son of the beloved Princess Diana started dating an American actress, Meghan Markle, who was coincidentally also 35 at the time -- the same age Wallis had met the Prince of Wales. Like Wallis, Meghan was introduced to Prince Harry by a mutual friend, and like Wallis, she too was a divorcée.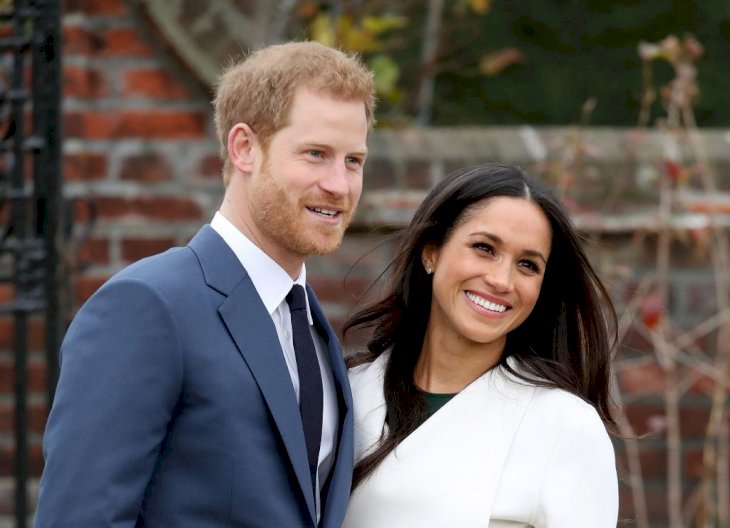 The engagement photoshoot in November 2017 | Getty Images
But unlike Wallis Meghan was a woman with a successful acting career, a college education, and owed her living to no-one. Far from being part of the social elite, the future Duchess of Sussex was born into a middle-class home, her father Thomas Markle was a television director of photography, and her mother, Doria Ragland, was a social worker. Unlike Wallis, who was an only child, Meghan has siblings from her father's first marriage, even though they are not close.
The Biracial Fiancée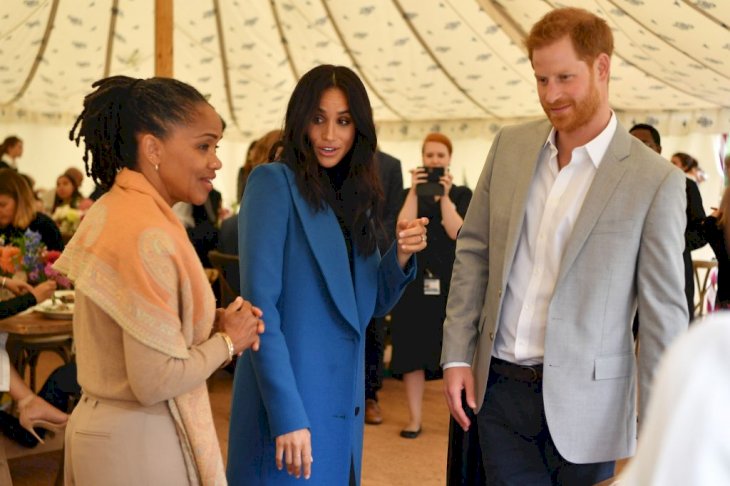 Doria Ragland, Meghan Markle and Prince Harry | Getty Images
When news that Prince Harry was dating a famous actress broke, one of the facts about Meghan that caused a sensation is the fact that she is biracial -- her father is White, and her mother is African American. Early on in their relationship, even before the engagement was announced, the British Royal Family's communications secretary was forced to address racist and sexist inflammatory stories being printed by the British tabloid press about the American actress.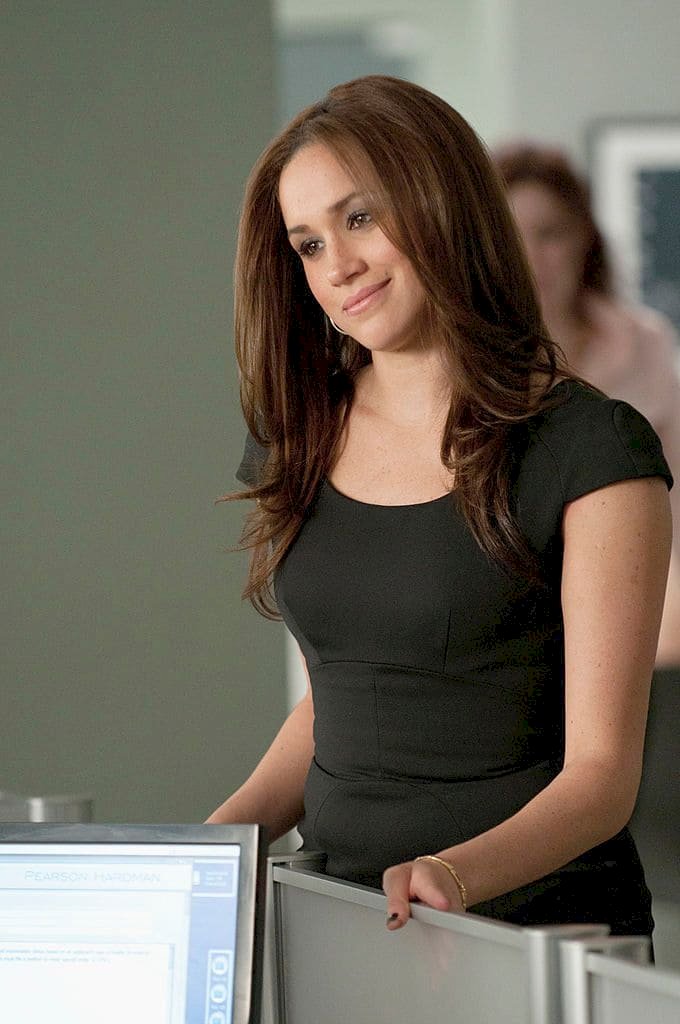 The Duchess of Sussex | Getty Images
In November 2017, Charles, Prince of Wales announced the engagement of his youngest son to Meghan Markle, and the date for the wedding was set for May 19, 2018. At first, it seemed that the tide of the tabloids had been turned, and the new Royal bride was acclaimed for her beauty, her charm, and her devotion to humanitarian causes.
The Hounded Bride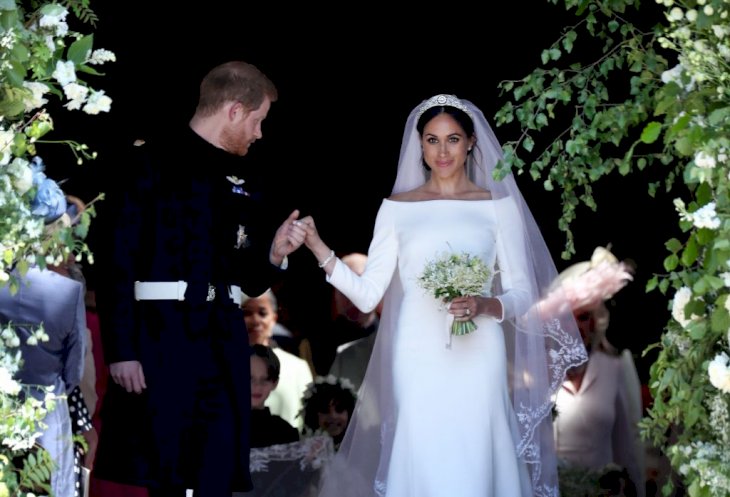 Wedding of the Dukes of Sussex | Getty Images
Long before she met Prince Harry, Meghan was an advocate for gender equality, women's health, and determined to raise awareness regarding modern-day slavery. But in order to become part of the Royal family, Meghan had to give up her career, her nationality, and become a member of the Anglican Church. All this she did, but despite the excitement of the Royal wedding, and the couple's obvious devotion to each other, the tabloids were relentless.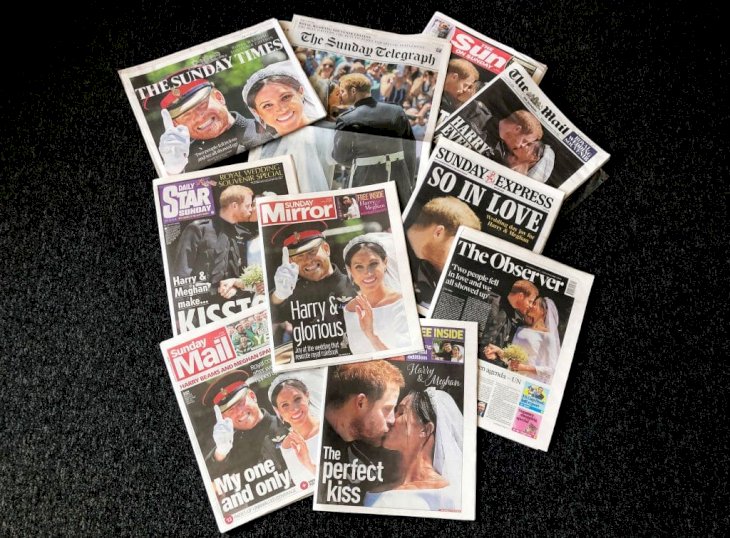 Getty Images
In October 2018, Prince Harry joyously announced that he and Meghan were expecting their first child together, but even during the pregnancy, tabloids speculated about a falling out between the Duchesses of Sussex and Cambridge and accused Meghan of being arrogant and mistreating her staff. Baby Archie was born and it was hoped his arrival would soften the attitude towards the Duchess of Sussex, but it was not to be.
Protecting His Wife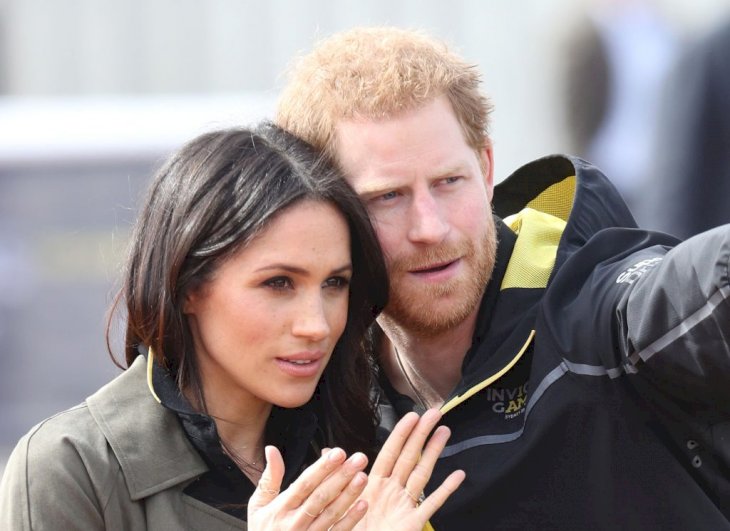 The Duke and Duchess of Sussex
Worse was to come when private letters Meghan had written to her estranged father were published in a newspaper. Like Wallis, Meghan had become the tabloid's pet hate, but Prince Harry, who had seen his mother, Princess Diana, driven to her death by the tabloids' frenzied appetite for a scoop was determined to bring the vicious cycle to a halt.
Prince Harry announced in January 2020 that he and his wife would be retiring as senior members of the British Royal Family and living out their lives as private citizens, dividing their time between the UK, Canada, and the USA. The announcement came as a shock not only to the public but to Buckingham Palace. The situation was a sharp reminder of the debacle that led to Queen Elizabeth's father's ascension to the throne in the aftermath of his brother's abdication.
The Curse of The American Women
Once again, an American woman, even if unwillingly has caused a rift in the heart of the Royal Family, once again a Royal Duke is leaving his country to live in exile, all for the sake of love.
We know the denouement of Wallis' story, Meghan and Harry's is only just beginning, and we all have front row seats to yet another chapter in the fascinating history of British Royals.