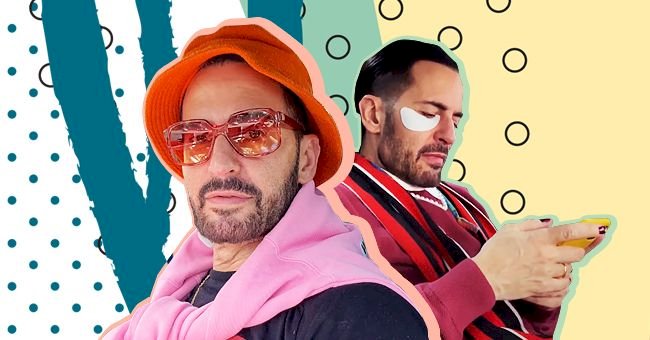 Mental Health: 5 Tips To Learn Self-Acceptance From Designer Marc Jacobs
Famed American designer Marc Jacobs has openly discussed his mental health issues multiple times over the years. During his recent perfume release, he revealed how he learned to love himself and embrace his flaws.
The 57-year-old head designer for his own fashion label, Marc Jacobs, recently launched a new perfume called "Perfect." Far from just another fragrance on the market, the playful new perfume champions self love and reflects a quote that made a huge impact on Marc Jacob's mental health.
It aims to embody the idea that "I am perfect as I am." The perfume is directly linked to the designer's past struggles with self-acceptance. As a result, part of the launch saw the designer open up about how he deals with these issues.
1. Mental Health Is Important
The designer admits that he did not think about mental health when he was younger. Now, he has realized that in order to accept your flaws, you need to feel mentally secure.
"I first realized I needed to take care of my mental health when my father died and I went to see a psychiatrist for the first time. In the last 16 or 20 years, I've come to know how important [my mental well-being] is,"

explained Marc Jacobs to Marie Claire.
2. "I am perfect as I am"
Over the years, Marc Jacobs has embraced the saying "I am perfect as I am" as his personal mantra. He even has the word "perfect" tattooed onto his wrist to act as a constant reminder of the saying.
"I put it there to remind me that when I'm looking at myself and wishing that I could be stronger in this way or better at that thing, I can just say 'no, I'm exactly how I need to be right now.' So, perfect,"
3. Coping Mechanisms
In his interview with Marie Claire, Marc revealed it is important to work out what is good and bad coping mechanisms. He admitted that he had to abandon using drugs and alcohol to deal with his daily stressors and work out better ways to cope.
"I combat stress by getting dressed and feeling good about myself and honoring the things that I love, my indulgences, and my whims. If I'm stressed before bed, I take melatonin and trazodone; if I'm stressed when I wake up, I stay in bed,"

revealed the designer.
4. Accept Rejection
When Jacobs was a child he witnessed firsthand the path of destruction his mother's mental illness led her down. So when he realized he had inherited her mental illness, he decided to get help and went to rehab. While in rehab, he learned mindfulness and how to handle rejection in a healthier way.
"On a good day, I deal with rejection by accepting it; on a bad day, I deal with rejection by reflecting on it,"
5. Positive Social Media
Lastly, Marc Jacobs encourages those trying to learn to love themselves to use the power of social media. Focus on positives and challenge yourself to be creative and express yourself online.
"Social media has a creative impact on my sense of well-being. I have this urge to express myself, and I kind of feel well by letting it out,"