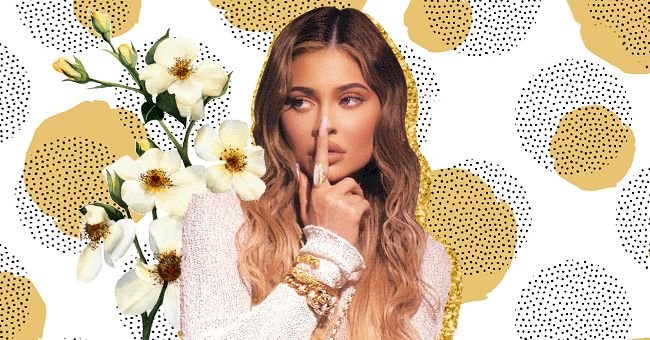 Mermaid Waves Make An Unexpected Return To Style This Fall
In 2018 we saw a ton of celebrities rocking super long extensions and textured wavy curls. Every star seemed to love the mermaid hair trend until the more sleek hairstyles took over.
Over the past year, we have seen many variations of sleek hairstyles on celebrities. Blunt bobs pulled back buns, and high ponytails were the hair order of the year in 2019.
This year we've noticed our favorite stars' hair gets longer and wavier by the day. We all know what this means; it is time to pull out your clip-on extensions and curling wands because mermaid hair is back!
The Kylie Effect
Long and luscious light-colored locks are now synonymous with Kylie Jenner vacation pictures. The mega influencer got her hair cut significantly short by celebrity hairstylist Jesus Guerrero earlier this year.
Jenner wore her hair this way for what seems like a couple of days before turning to hair extensions. Since then, we have seen variations of extremely long, wavy hairstyles on her Instagram account.
The Royal Mermaid
We have become accustomed to seeing the Duchess of Sussex in more polished, pulled back hairstyles. Meghan's shiny brunette locks grew much longer over quarantine, and we've taken note of the new look.
The groundbreaking Duchess has been wearing her hair in wavy bohemian styles lately. We got our first look at her beachy hairdo in August and have been obsessed with her textured waves ever since.
Texture Is King
Beyonce has given us several wavy hair moments over the past few years, and they keep getting better. This icon is undoubtedly no stranger to texture spray and extensions, so this look is right up her alley.
Every curl on her head looks superb and probably took hours to perfect. We especially love the wet mermaid hair look that she wears in her video for 'Nile' in Black Is King.
The Bohemian Chic Staple
Vanessa Hudgens is the queen of the chic Bohemian style, and there are Coachella pictures to prove it. Everybody knows that no laid back boho outfit is complete without Vanessa's staple long, wavy hairstyle.
Other boho fashion icons such as Mary Kate and Ashley Olsen also wear their hair in this style. We hope that these fashion icons will share their effortless mermaid wave secret with us in time for next summer.
Go Glam Or Go Home
The glamorous variation of the mermaid wave hairstyle is one of our favorite versions yet. Although the hairstyle looks effortless, we all know that it takes some expert movement to work those curling wands.
Jennifer Lopez rocks this style like no other and makes it look especially fierce when she is on stage.