Michelle Obama Donned Outfit Designed By Black Designer For Inauguration Day
It has been a tough four years for fashion at the White House, but things are looking up again. Inauguration day bought a sea of looks to Washington DC, and a few stood out.
Michelle Obama consistently served looks during her time as the first lady in addition to all her work. The past few years have seen a little less effort, but the former first lady came back (for a few hours) with a bang.
We can count on Michelle Obama to dress for an occasion, and she did just that in a monochromatic suit. Read more to explore the details of the outfit she wore to Joe Biden and Kamala Harris' swearing-in ceremony.
Lady In Burgundy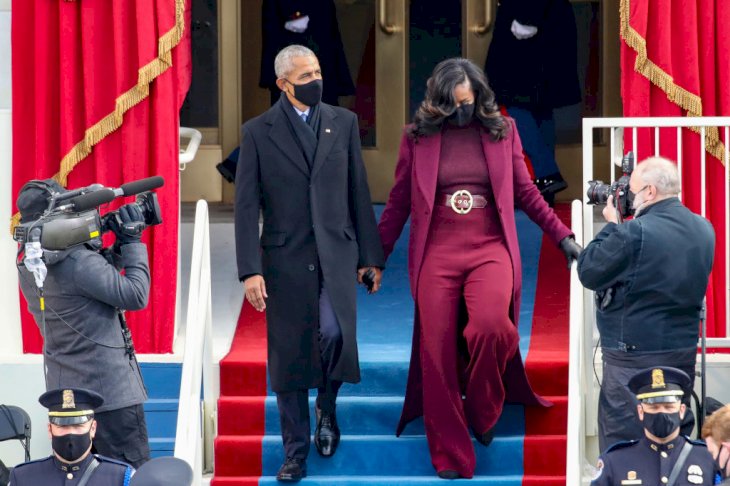 Getty Images
Michelle has worn several monochromatic outfits in the past, so she naturally went with what she knows best. The former first lady donned an entirely burgundy ensemble complimented by black gloves and a mask.
The color-coordinated outfit included wide-legged pants, a top, a coat, and a belt. Although the ensemble looked like a jumpsuit to many, her stylist Meridith Koop clarifies that they are separates by Sergio Hudson.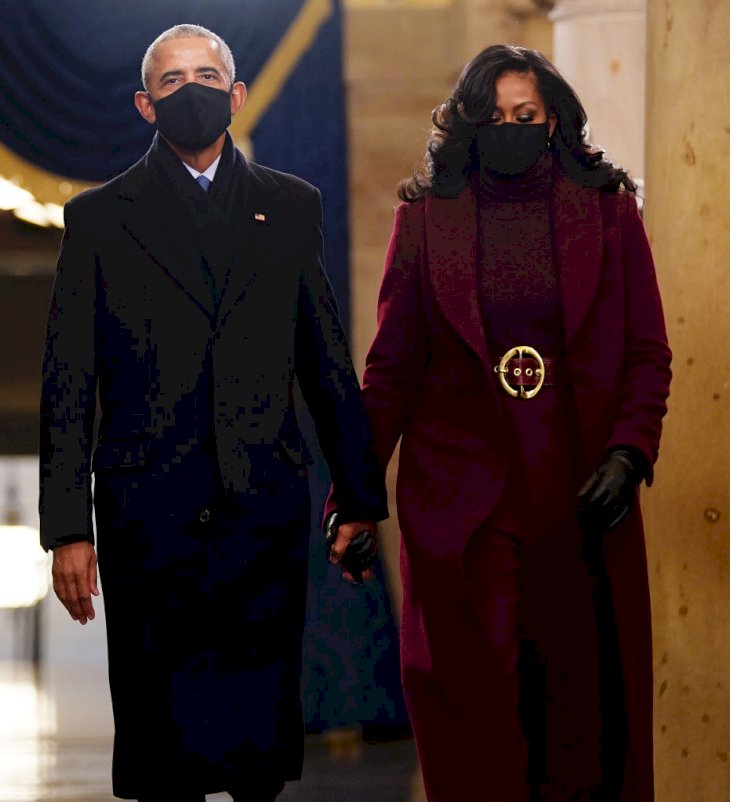 Getty Images
Koop further explains the outfit choice, revealing that it was the third look she worked on with the designer. She also praises Sergio for his garment construction and a knack for dressing the female body.
Making A Fashion Statement
Michelle shared that her fashion choices became strategic once she noticed that it's all the media covered. The best selling author revealed she realized her clothes had to reflect her values quite early.
"Optics governed more or less everything in the political world, and I factored this into every outfit."

Says Michelle Obama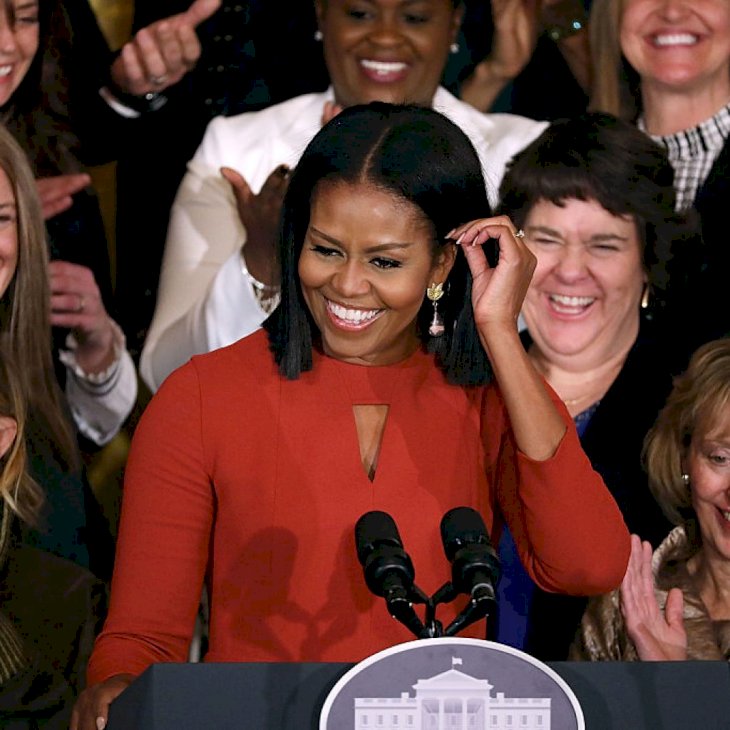 Getty Images
The former first lady has made it her mission to support emerging designers since 2008. On the inauguration day of her husband, Michele wore an outfit by a Cuban born American designer.
Her 2009 outfit by Isabel Toledo displayed that the American dream still lives on for immigrant Americans. Twelve years later, Michelle still upholds her statement-making through fashion by supporting diverse designers.
Giving A Young Black Designer A Voice
Sergio Hudson is an upcoming black designer from South Carolina. He has worked with other famous figures such as Beyonce and Rihanna and has dressed Mrs. Obama many times before this week.
The inauguration of president Joe Biden and vice president Kamala Harris was a historic celebration. This diverse leadership appointment symbolizes a new era where Americans will hear more black and minority voices.
Naturally, Michelle Obama's outfit and designer choice mirrored the themes of the historic day. The bold look made a black woman stand out and gave a young black designer his space to shine.