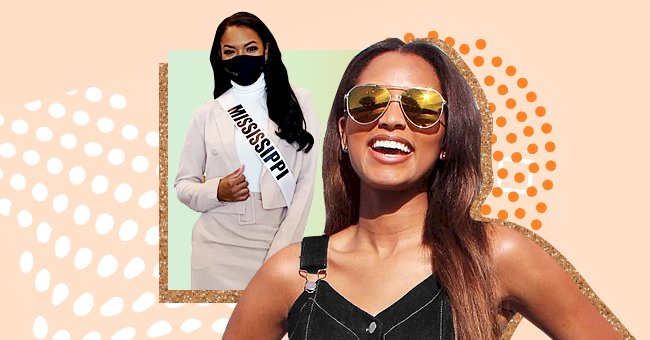 Mississippi's Asya Branch Wins Miss USA Title
The newest Miss USA winner has been crowned, and she is the first winner from Mississippi. This year's pageant may have faced some delays because of the pandemic, but it still managed to deliver a successful show.
The 2020 Miss USA competition wrapped up this past week and crowned a 22-year-old Mississippi native as the reigning pageant queen. Asya Branch breaks bounds as the first black woman to represent the state as well.
Many of us didn't get the chance to catch up with the competition as we did in previous years. As a result, we've put together a brief rundown of everything you may love to know about the new pageant winner.
Aysa Is The First Black Miss Mississippi
Branch has lived in her hometown of Booneville since she started Kindergarten in 2003. The new Miss USA left the state for the first time after her arrival when she was 17 and stayed in Mississippi for college.
Aysa was crowned Miss Mississippi in 2018 and became the first black woman with that title. The Southern Bell's impressive achievement makes a positive mark in the state's pageant history.
She Is A Republican
Aysa's political views come as a surprise to many when they first hear of them. The reigning Miss USA recently even faced some backlash on Twitter for having republican political views as a black woman.
"As someone who grew up in a home with guns, I learned at an early age how to load, how to fire, and gun safety,"

Says Aysa Branch
Branch has also been vocal about her support for gun rights but also advocates for firearm safety training. She also supports criminal justice reform and offers guidance to the children of incarcerated parents.
She Owns A Beauty Brand
Not only is Aysa beautiful, but she is also entrepreneurial and is the founder of a cruelty-free beauty brand. Branch Beauty launched in 2019 and stocks affordable makeup products like eyeliner and lipstick.
Aysa has plans to expand her beauty line into skincare and even has a bright eye serum already. Branch Beauty is a project that Aysa started from her love of makeup and experience creating Youtube tutorials.