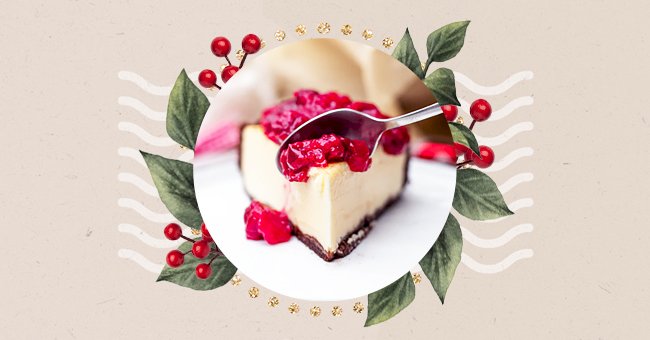 Mother's Day Dessert Recipes To Try
Mother's Day is around the corner, and instead of scrambling for last-minute ideas on what to do, we're here to help. Of course, with staying home and observing guidelines, it might be tricky to make long-term outdoor plans as it's not clear how things would pan out.
Therefore, why not make her feel special on her day by gifting her some sweet desserts. Also, who doesn't love home-baked goods? Besides, we're sure you will also earn some extra brownie points if she's a sweet tooth too.
So use this time to make her proud by showing off the skills she taught you from childhood. If you're wondering where to start, you're in the right place. Try making these delicious dessert recipes to surprise your mom on Mother's Day.
Instant Pot Cheescake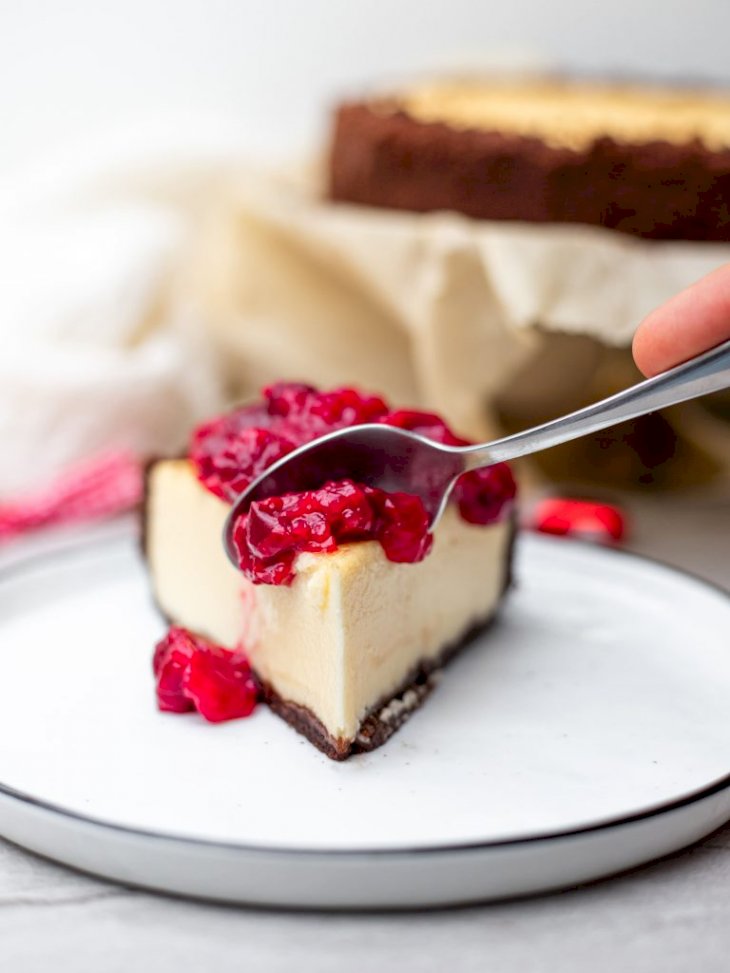 Photo by Yulia Khlebnikova on Unsplash
This cheesecake is perfect for those who don't enjoy the hassle of baking. Also, as it's being made in one pot, it gives you to maximize time with your mom instead of spending time clearing up. But don't be fooled; the recipe may simple but will leave her drooling for more.
Raspberry Tiramisu
If your mom can't get enough of the ordinary tiramisu, use this time to shake up her taste buds. This recipe has the traditional ingredients while adding raspberry jam and Grand Marnier liqueur, giving it an exciting spin.
Chocolate Pudding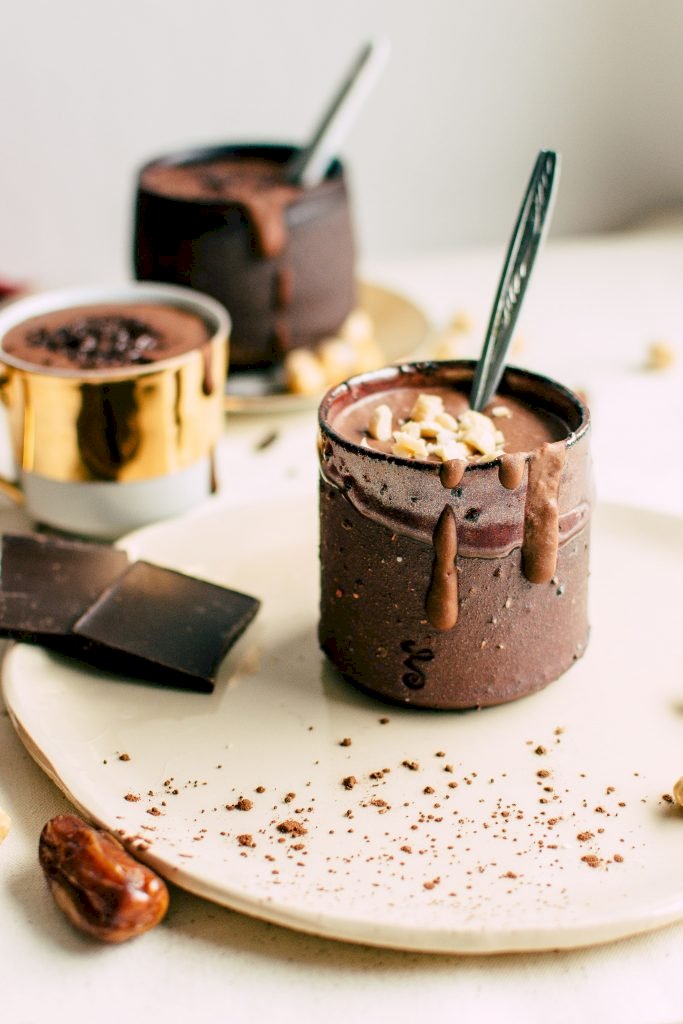 Photo by Klara Avsenik on Unsplash
For all the chocolate lovers out there, you need to try this. This pudding is soo delicious that you might never run back to your favorite store-bought pudding again. Therefore, change up your mom's preferences with this decadent dessert by following these steps.
Coconut Water Granita
This drink would be an excellent accompaniment for desserts. Also, it has a cute pink theme, which if it's your mom's favorite color, she would be excited. This granita only requires four ingredients and minimal prep time, so use this recipe to guide you on how to make it.
Ricotta Ice Cream
Bid five-start restaurants goodbye with this recipe. It doesn't require churning, so save your coins before investing in an ice cream machine. The ice cream has notes of orange zest, vanilla bean, and rich and ricotta cheese, creating a dance party in your mouth.
Red Velvet Oreo Brownies
It's no doubt that red velvet with Oreo is a union made in heaven. The brownies are super moist and combine two delicious layers of rich flavor, leaving you wondering if it's too good to be true. As per the recipe, top them off with chocolate chips for extra crunch.
French Fruit Tart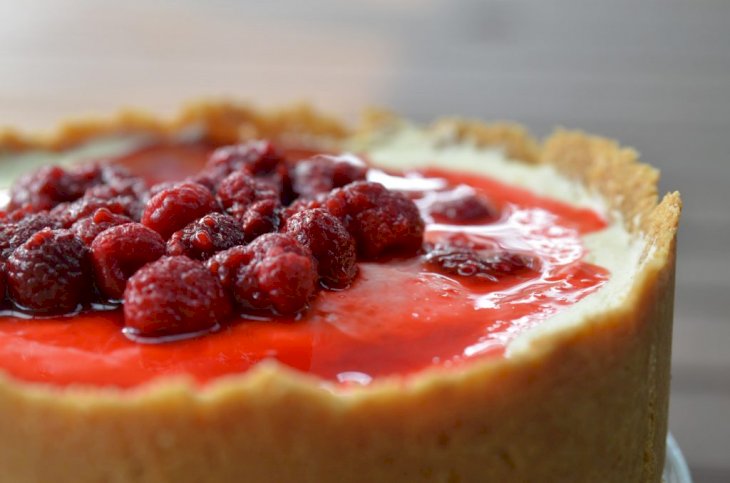 Photo by Amy Simpson on Unsplash
If your mom doesn't have a sweet tooth, this tart will do the trick. The recipe uses sour cream and tops off with tons of berries and apricot jam. However, this dessert is photo-worthy, so snap a pic before sending it over to your mom.
Easy Cake Pops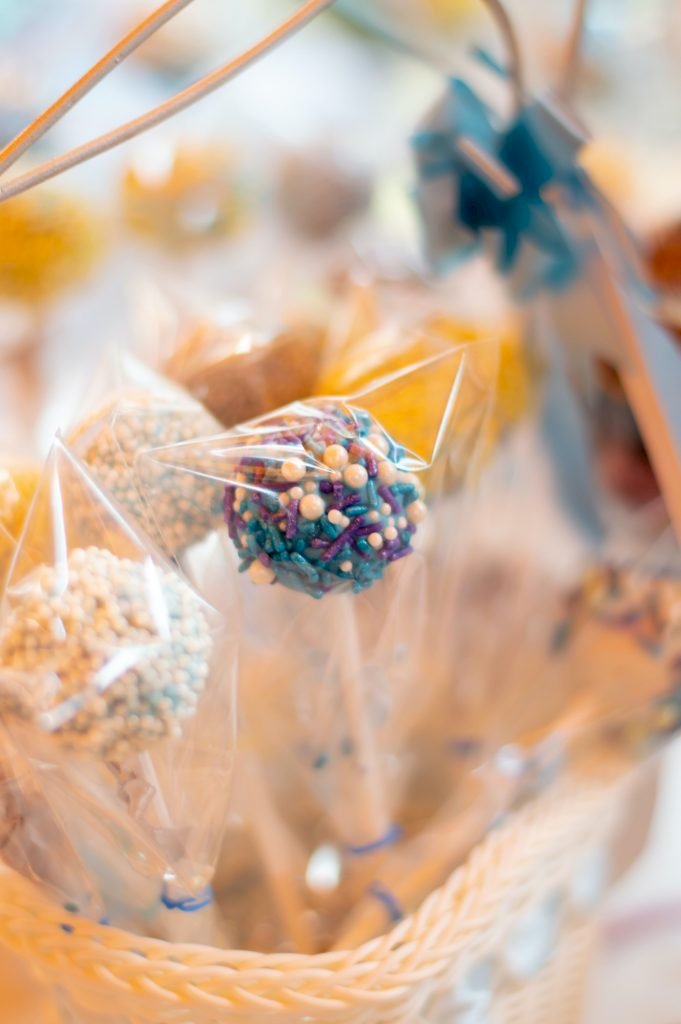 Photo by D. L. Samuels on Unsplash
Cake pops are fantastic if you don't want to eat an entire cake and not have a gigantic slice staring at you. These cake pops will add to the day's festivities since they are finished with fun, colorful sprinkles. Check out the recipe here.
Vanilla Raspberry Baked Alaska
Making a baked Alaska is not for the weak as it requires serious technique. If your baking skills are not in the beginner category, make this yummy dessert with vanilla and raspberry filling. We're pretty sure your mom will be impressed too.
Carrot Cake with Spiced Cream Cheese Frosting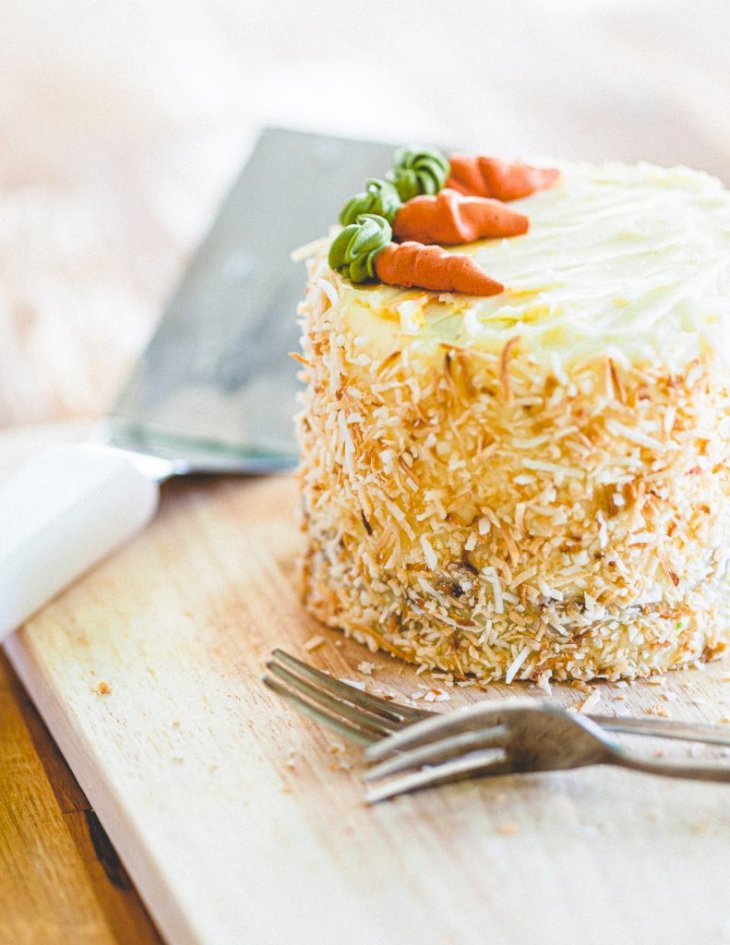 Photo by Cristina Matos-Albers on Unsplash
This is not your typical carrot cake. The cake recipe uses a cardamom Yemeni spice blend that adds tons of flavor to the cake. However, worry not if you can't find it in the shop. There is also a fantastic substitute available that will do the trick.
Strawberry Shortcake Trifles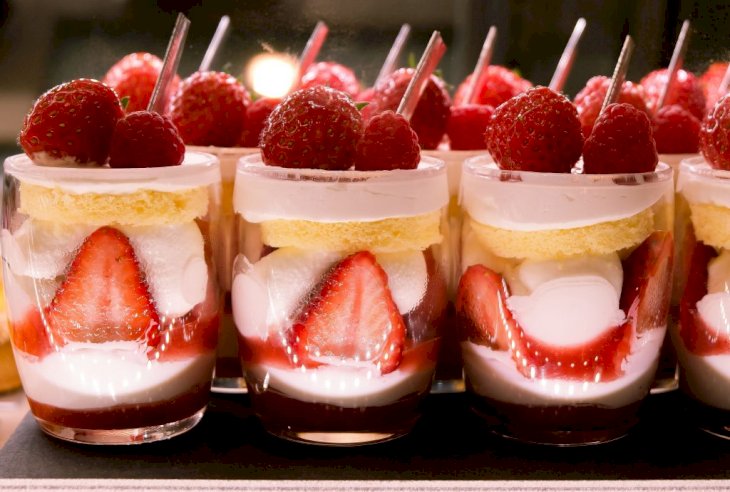 Photo by Fumiaki Hayashi on Unsplash
Triffle is excellent as it gives you the best of both worlds. However, this recipe will let you get creative and have fun with it as it's the deconstructed version. Present it in mason jars to give your shortcake an exciting spin.
Chocolate Chip Skillet Cookie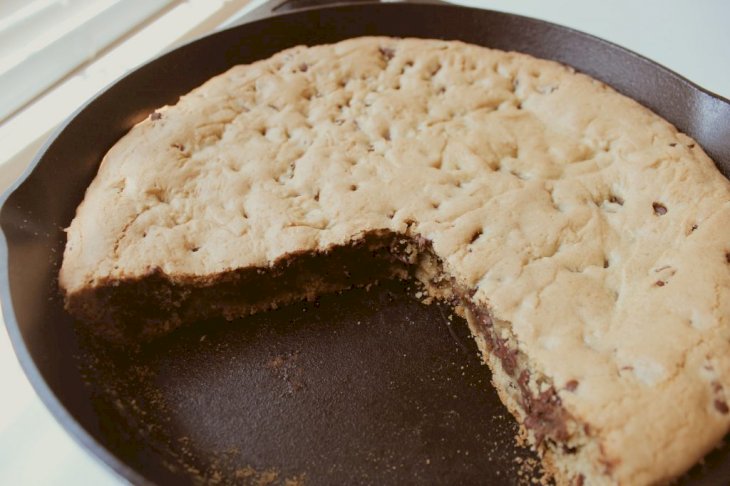 Photo by Joyful on Unsplash
This gooey chocolate cookie will have your mom reaching for second servings. It will give you a double hit of the fudge flavor, so don't feel shy to reach for milk to take it all down. If you love the sound of that, follow these steps to make your yummy cookie in a skillet.
Salted Caramel Sundae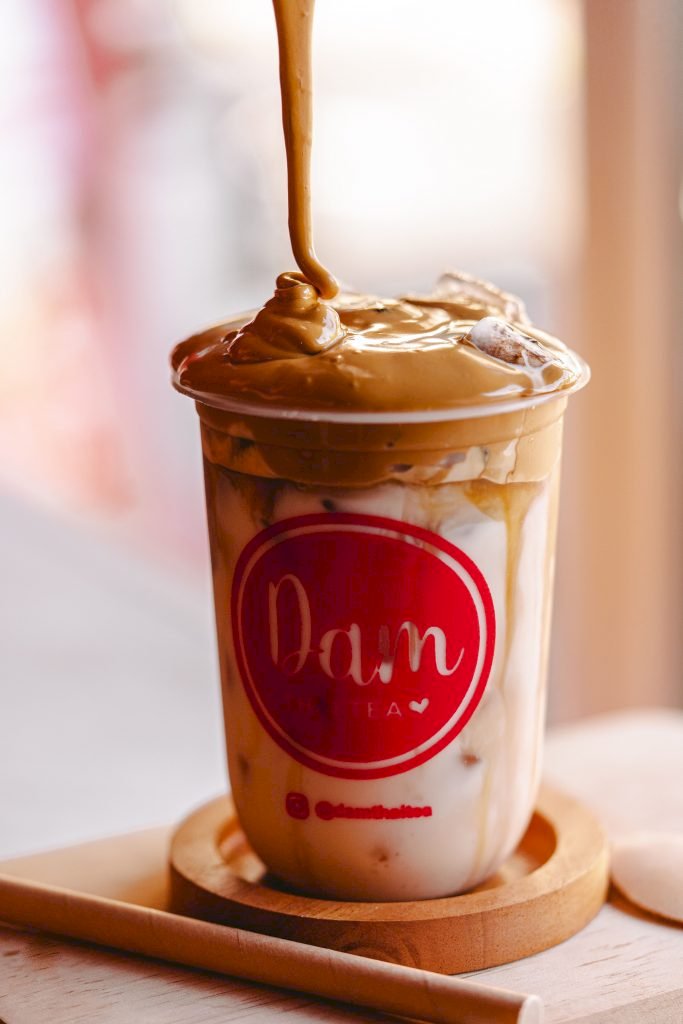 Photo by Gita Krishnamurti on Unsplash
Salted caramel is terribly addictive, and we would understand if it's your mom's favorite dessert. However, it would require a bit of effort as there is a surprise element to it. This recipe includes homemade popcorn and roasted peanuts to the top of your tasty treat.
Custard Creme Puffs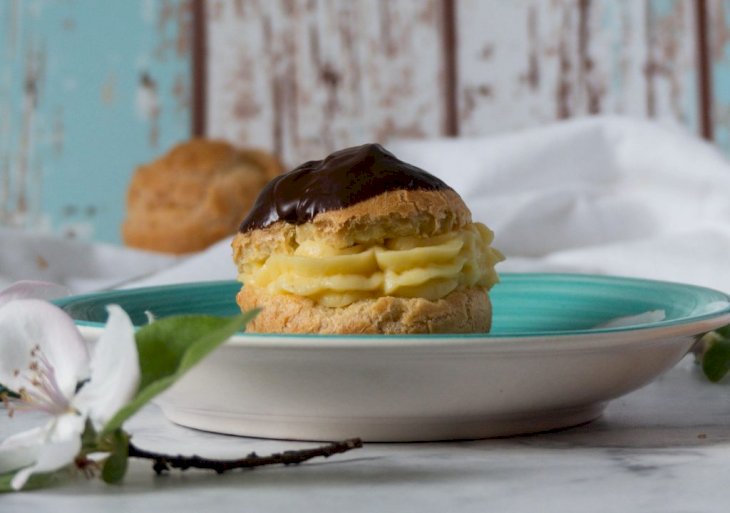 Photo by Bryam Blanco on Unsplash
We love creme puffs for the surprise element. Also, custard filling and the chocolate topping will send your mom's taste buds dancing. So, enter an episode of Emily in Paris and begin baking away this yummy dessert using this recipe.