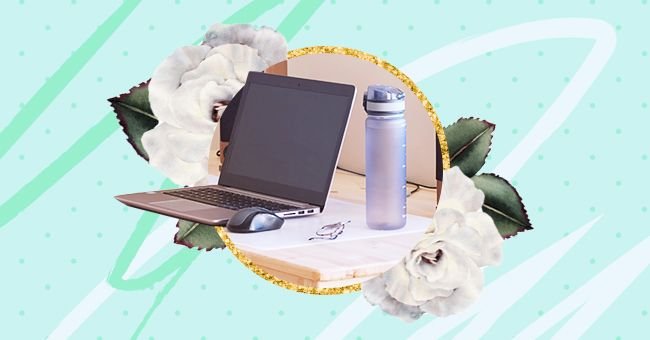 Multipurpose Spaces: Make Your Home Work Space A Self Care Station
Curating the different spaces in your home for specific purposes is vital for your well-being. If you continually feel stressed out or uncomfortable in your area, it affects your whole life.
Several people struggled with working from home last year as it changed the functions of their personal space. Work can be a route of stress and anxiety in someone's life while the house is comfortable and peaceful.
Remote working removes the separation between church and state, calling for calculated curation of spaces. See how you can ensure that your well being is in check with these self-care home office tips.
Get A Diffuser For Your Desk
An essential oil diffuser may make your space smell great and look better, but it also has health benefits. Many experts have suggested that some essential oils help ease anxiety, relieve decongestion, and more.
Choose an essential oil that resonates with your personal and work needs, such as jasmine, to stay calm. Some beautiful diffusers can add to your zen, so pick the one that looks best for your space.
More Water
Drinking water regularly is vital for good mental and physical health, which helps with productivity. A visually appealing bottle will make a great desk accessory, making water easily accessible while you work.
Keep A Facial Mist Handy
Stale air can reduce productivity and cause discomfort while working, so it is good to keep things fresh. Although opening up a window for a few minutes may do the trick, your skin is still affected by that air.
Reverse the environmental damage on your skin by keeping a hydrating facial mist at your workstation. You can spray it on your face to freshen up before a meeting and keep your skin glowing, especially in winter.
Collect Your Crystals
It is essential to spread good vibes in your living space, particularly when work stress may affect your mood. If you're a fan of healing crystals, then use them as practical decor items on your desk, like a paperweight.
Store Some Healthy Pick Me Ups
Going for a cup of coffee on a slow afternoon can seem like the perfect solution for a slump. This is true, except caffeine is not so beneficial in the end as it can keep you from sleeping at night.
Keep an energizing supplement in your desk or near your workspace so you can reach for it easily. We recommend going for something beneficial for your overall health instead of focusing on performance.