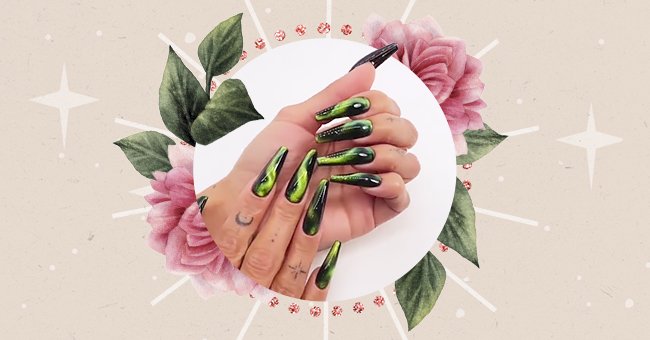 Nail Designs To Match Your Star Sign
You can use your zodiac sign as a tool to understand your character a little more, so why not use it to determine your next nail set?
We're welcoming a new season, and with a new season comes a new set of grabbers (duh). Your nails can express a bit about your individual style, but it can be dizzying choosing your desired design.
Thankfully, you can narrow down your options by looking to astrology. Here are nail designs to try out based on your star sign:
Aries
Aries like cool nail art with a pop of color to match their passionate energy. So the French manicure with a modern, fun twist is on-trend and a good match for Aries's next set.
Taurus
Taurus loves a little sparkle in their lives. So this season, Taurus might go for a set featuring some dazzling designs and eye-catching embellishments.
Gemini
Gemini is known for the duality in their character. Take some nail inspiration from the twins that embody the Gemini sign with some black and white nail art.
Cancer
Cancers are gentle, nurturing souls who bring a comfortable and tender nature to everything they do. To reflect this, Cancers can go for pretty pastel and soft tones with their nail set.
Leo
Leo loves the limelight, and with all that charisma and flair, it comes as no surprise. To go with their bold personality, Leo can go for
Virgo
Virgo is known to keep things pragmatic. When it comes to your nails, chances are you'll keep it lowkey. Virgo might gravitate to cute, minimalist designs with some color or small details.
Libra
Libras love balance. As such, they might like a nail set that's pretty but also goes really well with their outfit. Neutral colors with cute details are perfect for a Libra.
Scorpio
Scorpios are known for their fiery intensity, which's magnetic and mysterious. What, if not a bold, timeless shade of red might encapsulate the enchanting essence of the Scorpio.
Sagittarius
Sagittarius is known to be energetic, open-minded, and creative. So you might like to experiment a little with your nail set. Go for trendy and eclectic patterns.
Capricorn
Capricorns are fun and reliable. As such, they might put a modern twist on some classic nail designs to give them a fresh perspective. You might go for a touch of art on one or two nails while keeping the other clean and simple.
Aquarius
Aquarians are the sign known to think completely out of the box. Unafraid to try something new, you might go for something like these unique jelly nails.
Pisces
Sensitive and intuitive, these creative and enchanting souls might opt for something inspired by the water and not entirely overdone.