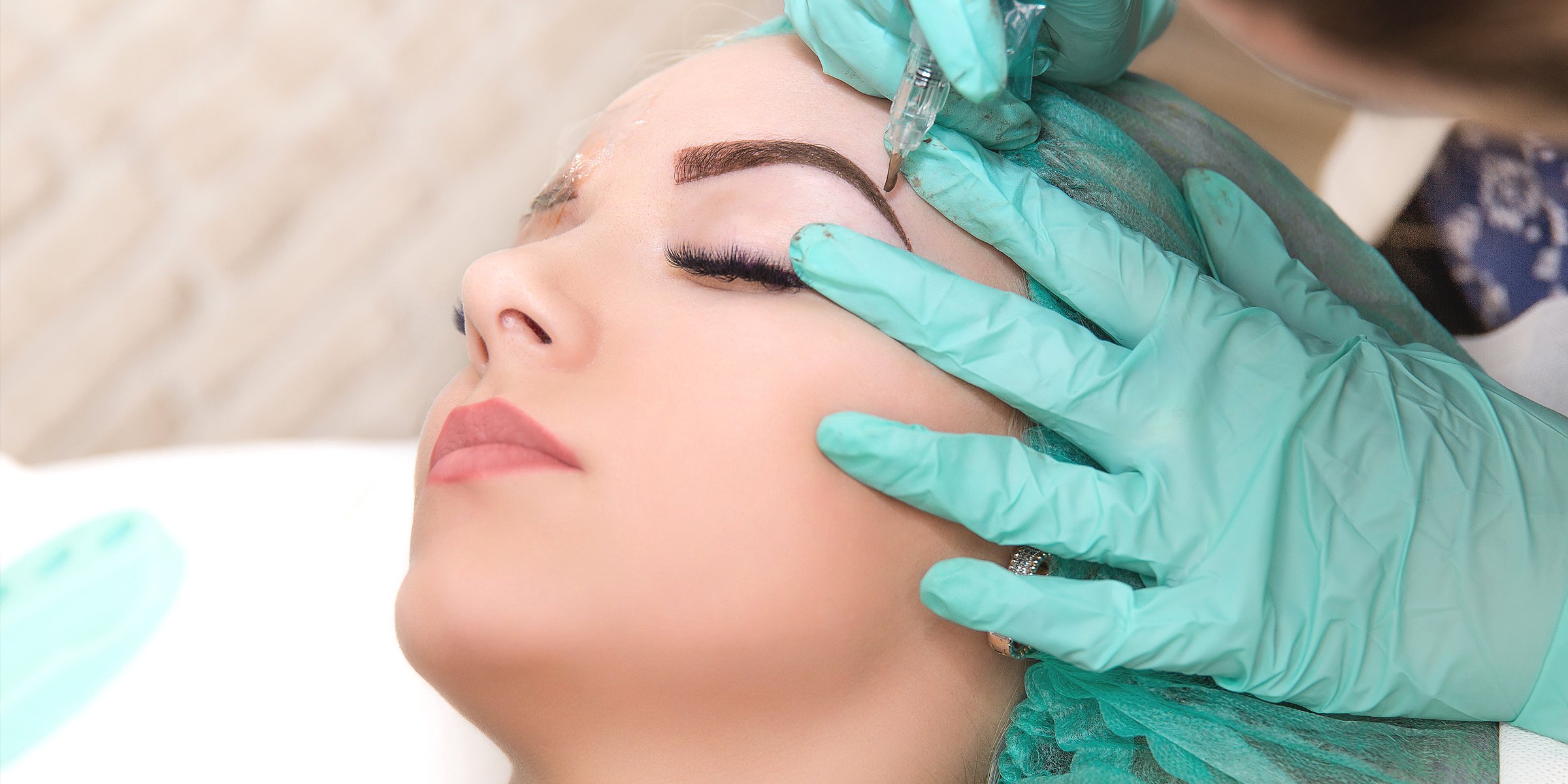 Nanoblading procedure. | Source: Shutterstock.com
Nanoblading vs Microblading: What's the Difference between the Brow Treatments?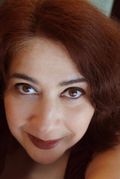 The fashion for bold, full eyebrows has encouraged the development of cosmetic treatments like nanoblading and microblading, but the question is, what's the difference, and which is best for you?
We aren't all blessed with beautiful, full, gracefully curved eyebrows, but fortunately, there are cosmetic procedures -- nanoblading and microblading -- that can help.
Suppose you are determined to have those perfect brows forever without having to fiddle with brow powders or stamps every day. In that case, both offer permanent results -- but before we decide on microblading vs. nanoblading, let's learn more about these two procedures.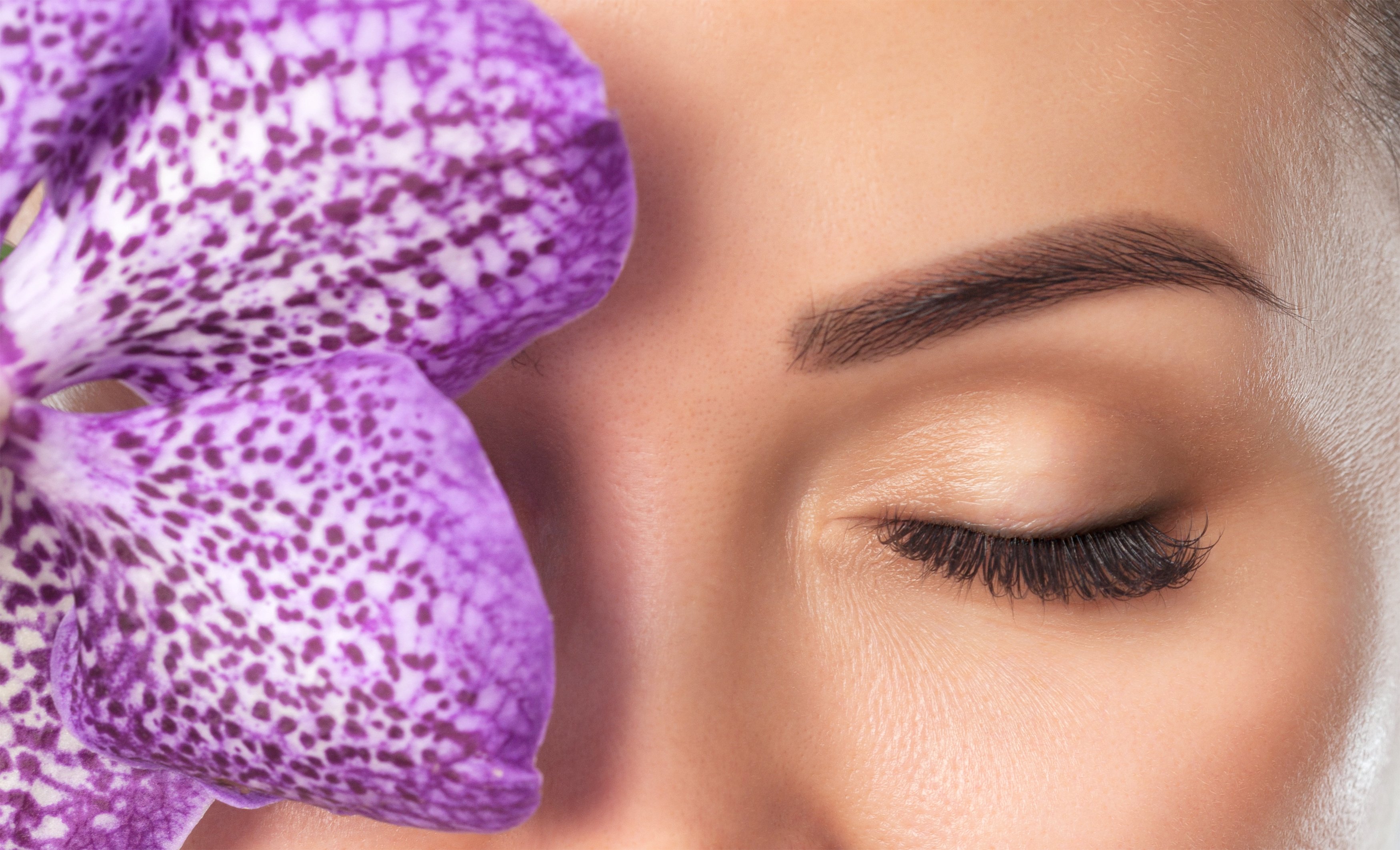 Woman with beautiful eyebrows. | Source: Getty Images
If the eyes are the windows of the soul, the eyebrows are the frame for the features, creating harmony and balance. Thin, scanty eyebrows are a poor frame, and women have done their best to supplement Nature with cosmetics for millennia.
Those with particularly thick, scarred or oily skin will find that nanoblading offers better results and a quicker healing process than the more invasive microblading.
For those tired of wielding pencil and brow shadow every day, there is the option of permanent makeup, either the more established and familiar microblading or the new nanoblading.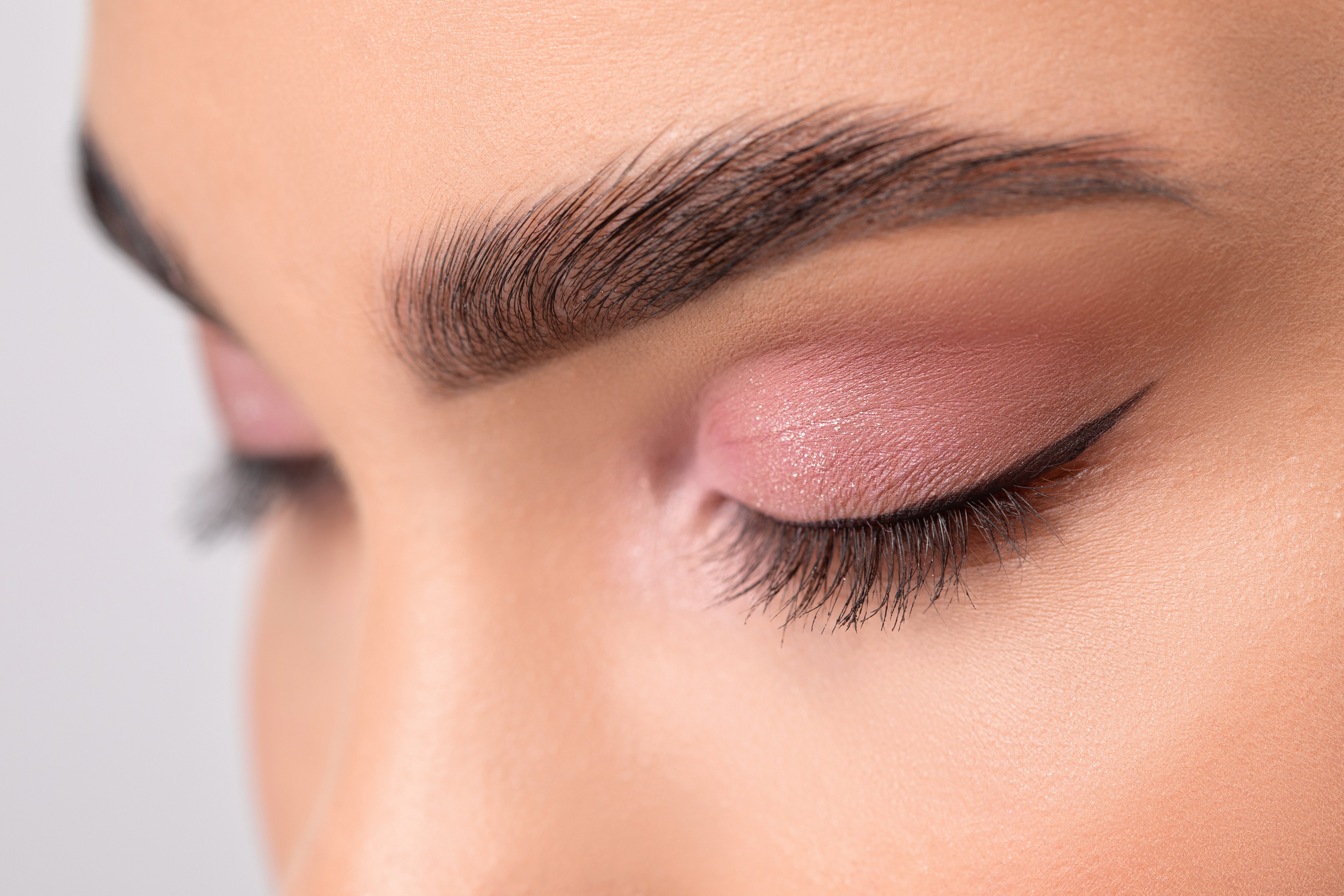 Woman with beautiful eyebrows. | Source: Getty Images
What Is Nanoblading?
What exactly is nanoblading, and why is it such an innovation? Cosmetologist and nanoblading expert Laura Kay explained that nanoblading is a tattooing process that is not as deep as a normal tattoo and only reaches the upper dermis. She said:
"Nanoblading is a new brow treatment that uses ultra-sharp nanoneedles that can actually mimic the diameter and dimension of a real hair in the skin."
According to Kay, the results are more natural and precise. Since the needles are finer, and so is the pigment, the result is practically indistinguishable from natural brows.
The procedure is split between two sessions spaced four to eight weeks apart, but after the first session, the client will flaunt well-shaped brows, not a half-finished look.
Another advantage of nanoblading is the possibility of shading, which further adds to the illusion that the brows are 100% natural. Nanoblading lasts up to two years, depending on the client's skin type.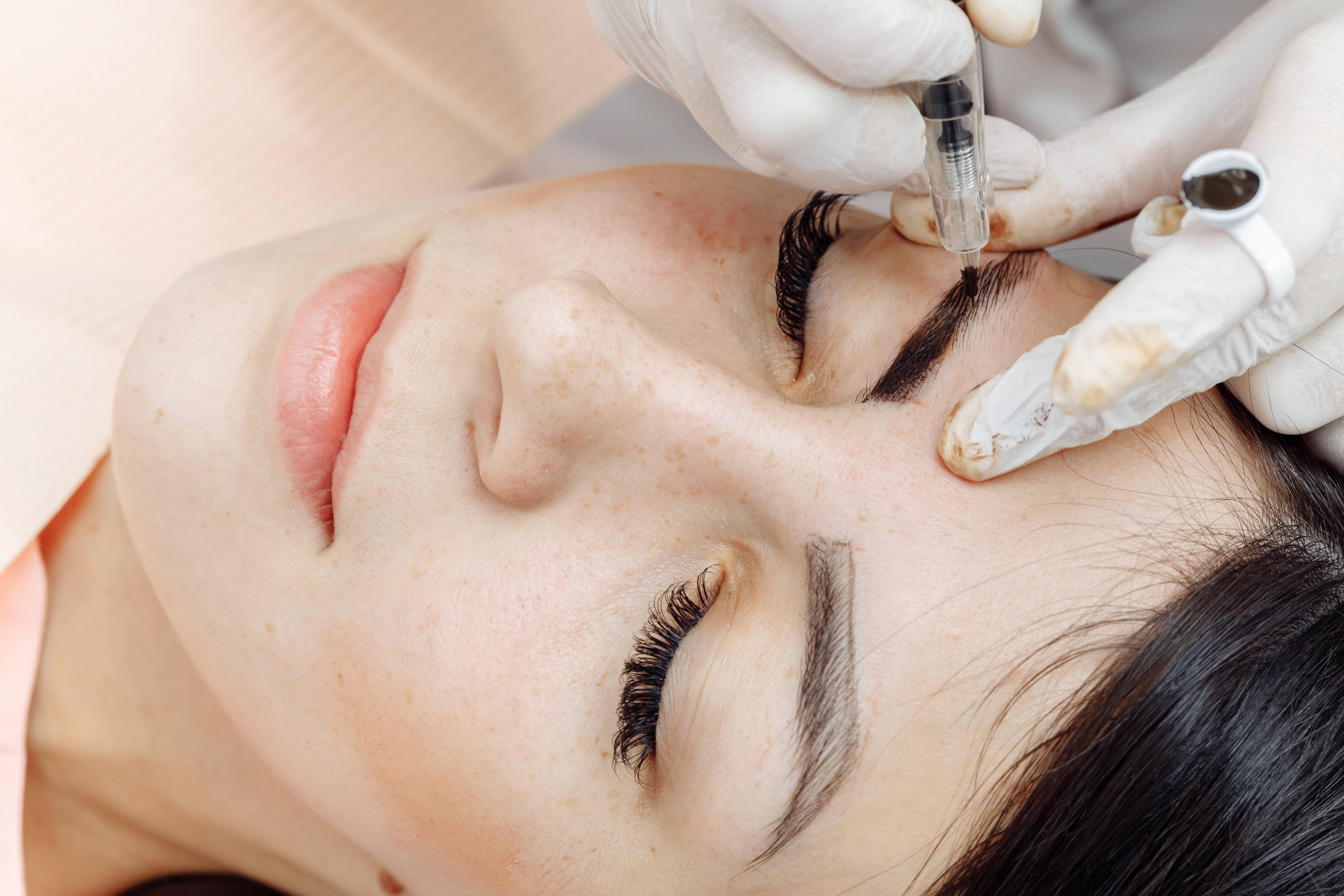 Woman undergoing microblading. | Source: Getty Images
Differences between Nanoblading and Microblading
The main difference between microblading and nanoblading is the gauge of the tattooing needles used for each. According to experts, nanoblading is more precise and has more natural results. Tattoo artist Shaughnessy Otsuji explained:
"The design of the tool used with nano brows tends to cause less trauma to the skin and allows for more precise pressure and controlled movement to create crisp hair strokes. Microblading makes the procedure slightly invasive as the tool has a blade that cuts into the skin."
Microblading is also less durable and starts to face from six to 12 months after a procedure. People with oily skin will find that nanoblading offers a longer-lasting solution, and their tattoos will last up to 2 years.
Nanoblading Process and Aftercare Tips
The first step after deciding on nanoblading is finding a well-regarded professional. Even though nanoblading is not prone to scar, like microblading, always choose the most reputable expert, even if they are substantially more expensive.
Prices can vary from $500 to $2000 and often reflect the practitioner's experience. The fee also includes the second touch-up session, in which they will rectify the shape and darken areas that may have faded after the skin healed.
The second step is to decide on the perfect eyebrows. The practitioner will draw on the eyebrow shape, carefully drawing every single hair. After the client approves, the work will begin and can take from 2 to 4 hours. Otsuji explained:
"A single moving needle and machine is used to slowly implant pigment into the skin. This process can take some time as each individual stroke is meticulously drawn using the tattoo machine. Once the brow shape is filled with nano strokes, the client will take a look and discuss any additions."
Aftercare is essential, as with any procedure that penetrates the skin barrier. Scabs will form over the brows, as with any healing tattoo, and the skin may peel off for a few days afterward.
There may be a risk of an allergic reaction to the pigment or infection if the conditions under which the procedure is performed are not sterile. Many of the aftereffects can be avoided with proper care.
Experts recommend that you avoid working out (because of the sweat), swimming, or applying any makeup, soap, or other skin products, including SPF, to the brow area -- but you should also avoid exposing your eyebrows to the sun.
It is best to avoid getting your eyebrows wet during the first week. Your practitioner will supply or recommend a skin balm to help your skin heal without scabbing or peeling.
After a week, the skin should have healed, and you may find that some areas have faded. These will be touched up in the second session, and any corrections can then be made.
Those with particularly thick, scarred, or oily skin will find that nanoblading offers better results and quicker healing than the more invasive microblading.
Some clients will still prefer the more conventional microblading because it is less durable and does not imply as big a commitment to a particular look. Others will find that nanoblading is longer-lasting and heals faster, with more natural results.
The most important thing to remember is that the final result will depend on the skill and experience of the professional you choose, so research before you place yourself in someone's hands.
The information in this article is not intended or implied to be a substitute for professional medical advice, diagnosis or treatment. All content, including text, and images contained on WomanlyLive.com, or available through WomanlyLive.com is for general information purposes only. WomanlyLive.com does not take responsibility for any action taken as a result of reading this article. Before undertaking any course of treatment please consult with your healthcare provider.