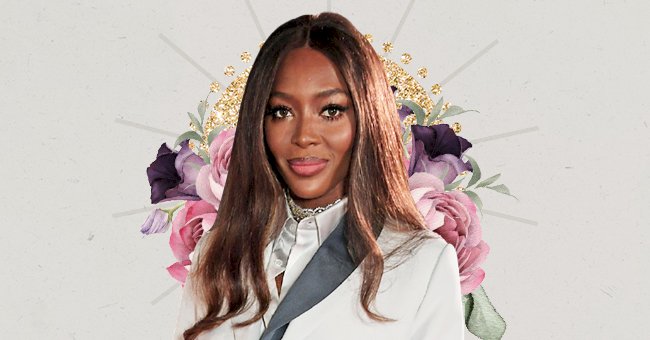 50-Year-Old Naomi Campbell Gives Birth To First Baby
British supermodel, activist, philanthropist, and now show host, Naomi Campbell, 50, surprisingly announced that she became the mother of her first daughter with an Instagram post, tagging her mother, Valerie Morris-Campbell.
In the photo's caption, the model is in awe of her small and splendid blessing. It is unclear if Naomi Campbell is in a relationship. The model has kept out of the spotlight at least in the last year.
However, the possibility that she has chosen to become a single mother is not excluded. A real surprise announcement, considering that so far, she had not given news of the pregnancy.
Naomi Campbell Could Be A Single Mom
At this point, however, it is clear that pandemic is the reason her pregnancy had been a secret as a baby bump would certainly not have gone unnoticed.
In the past, in fact, she had already said she was willing to become one to satisfy her desire for motherhood. The model has never been married, although she has had several significant relationships in the course of her career.
Naomi's Past Relationships
The relationship with U2 bassist Adam Clayton lasted just one year to that with Flavio Briatore that lasted from 1998 to 2003. Her last public relationship, the one with the entrepreneur Vladimir Doronin ended up in court.
The Russian tycoon sued her for an alleged $3 million that he lent her several years ago without ever repaying it. He also insinuated that she is in possession of his personal properties he values at that amount.
In the past, she has also been the brief companion of Leonardo DiCaprio, billionaire Hassan Jameel, P-Diddy, Usher, Robert de Niro, and others.
Her last known relationship dates back to when she was suspected of being in a relationship with Liam Payne and rapper Skepta.
Her Desire For Motherhood
On the other hand, the former supermodel has never made a secret of her desire for motherhood. In 2016, she had revealed that she was also ready to become a single mother without having to depend on a possible partner.
In the interview, she said she doesn't know how, but she wants to have children. Everyone thinks she would be a good mother and will do it when she feels ready. She also revealed that she would do it alone if there isn't a man. However, she needed time to gather as much information as possible.
The Congratulatory Messages
Many people have congratulated Naomi Campbell on the arrival of her first child. The messages started with the one she considers her "daughter": model Ryan Destiny. "Congratulations, mom! I love you," she wrote.
Carla Bruni, Sophie Turner, Marc Jacobs, Farida Khelfa, Jodie Smith, Rosalia, and other personalities congratulated the British model. Very discreet about her relationships, Naomi Campbell hid this potential pregnancy; unless it has gone through other means?