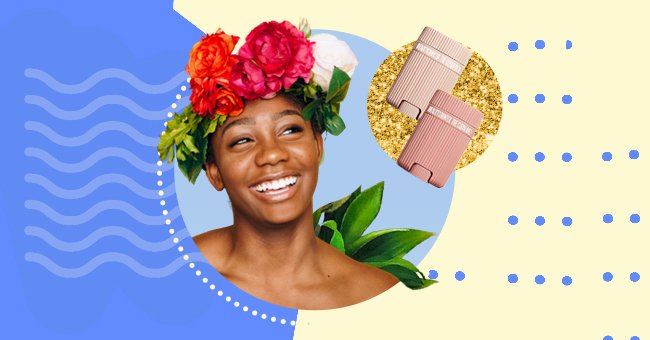 Top 5 Natural Deodorants On The Market Currently Including Beautycounter's New Refillable One
Choosing the right deodorant shouldn't just be about how pleasant the odor is; instead, look for options that are non-toxic and contain no synthetic ingredients. In short, opt for a clean, natural deodorant that is super hydrating and controls your sweat.
Picking up the perfect deodorant is as hard as selecting your favorite ice-cream flavor - you cannot decide which one would smell better. While we are mostly after fragrances that last longer and smell like heaven, we overlook what goes into making a particular deodorant.
With time, people are becoming more consciously aware of the products they consume. Let's turn a new leaf over and embrace some clean, natural deodorant options in 2021, including Beautycounter's first-ever refillable Clean Deo.
Beautycounter The Clean Deo
Beautycounter's Clean Deo took five years to come into existence and contains no harmful chemicals like aluminum, which can damage your skin. It helps combat body odor, controls sweat, and provides a hydrated, fresh feeling all day long.
The Clean Deo is available in three scents - Clean Rose, Soft Lavender, and Fresh Coconut, which are all derived from natural and organic sources. It also comes in a refillable bottle packaging ($18) and leaves no white residue.
Agent Nateur N°3 Déodorant
The Agent Nateur Deo is made from organic honey, lavender, and eucalyptus, contributing to its long-lasting essence. It also contains organic coconut oil, beeswax, avocado butter, sunflower butter, and essential oils, which nourish and give a subtle scent.
The Nateur stick deodorant absorbs quickly and gives no greasy or sticky feeling. It is also a clean deo option and contains no chemicals or ingredients harmful to your body.
Ursa Major Hoppin' Fresh Deodorant
Another clean deodorant to try is the Hopping' Fresh Deo by Ursa Major. It is enriched with natural ingredients like ginger, rosemary, eucalyptus, grapefruit, chamomile, and lemon, which help freshen up your skin and fight body odor.
The Hoppin' Fresh Deodorant contains no harmful substances and is free of aluminum. It's a naturally hydrating formula that helps keep your dry skin moisturized.
Type: A The Visionary
The Type A Visionary Deo is a smooth, cream formula that comes in an easy-to-use tube. You can glide it on your skin before and after your exercise, power run, or even daily as you perform your office work or house chores.
It is made from organic ingredients and contains glycerin and arrowroot powder that gives you a fresh feeling. Also present are aloe hydrates, which provide a soothing effect, and baking soda, which combats body odor.
Type: A The Minimalist
The Minimalist is a part of the Type A cream deodorant series, including The Achiever, The Dreamer, The Visionary (discussed above), and The Innovator. With all naturally derived ingredients, you can use this cream deo anytime without worrying about side-effects.
The Minimalist comes with a tube applicator to help you squeeze the right amount. It is non-sticky and does not irritate the skin; instead, it gets absorbed fast and prevents sweat and odor.