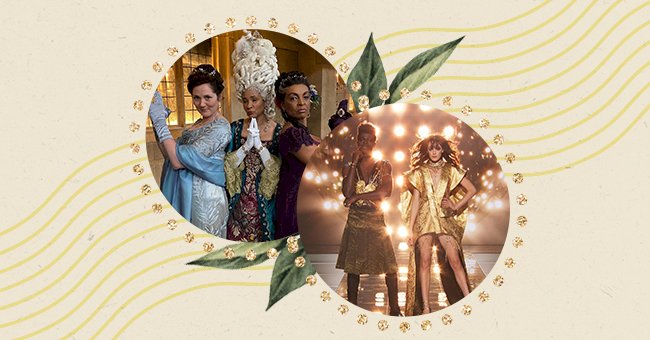 Netflix Shows To Watch If You Love Fashion
There are some TV series that have entered the collective imagination for various reasons. Sure, the narrative plot and the acting are the essential elements to make a series.
Still, there are also times when even the clothes you wear, the accessories, and the style make a difference in making it unforgettable.
From famous reality shows, such as Project Runway, to documentaries, Netflix is full of contents belonging to the fashion system.
1. Sex And The City
This is a cult series for many different reasons, but not to be missed if you are a fashion lover. Also, this series has brought great fashion icons currently sought after by many fans into our minds and hearts.
The big brands mentioned by the protagonists in the episodes are many, from the unmissable Dolce and Gabbana collections to the very iconic Manolo Blahnik, almost becoming a symbol of the beloved series.
2. The Collection
Here is another TV series that has entered the collective imagination thanks to its intense attention to fashion and fashion. It could not be otherwise, considering that we are talking about a television series set in a Parisian fashion house after the war.
Besides, it is relatively strong and presents varied themes, from the competition with other companies to the classic romantic intertwining.
3. Ugly Betty
This is a series that has marked an entire generation, just like Sex and the City. And after all, a story set in the headquarters of a major fashion magazine could not be missing.
Ugly Betty also helped us move into a world full of a thousand different facets and learn more about big fashion brands. Without considering the ironic vein of the series, which undoubtedly adds a more carefree verve.
4. Gossip Girl
From fashion shows to sequins, Gossip Girl reveals a whole series of contradictions and vices linked, as always, to the world of fashion and appearance. It is a series from the early 2000s that has become iconic as its two protagonists have become style icons, coming to be an inspiration for new content.
Do not forget that today this series is also available on Netflix, so fans will certainly not be able to resist a mandatory rewatch. Also, those who still do not know it would do well to start it as soon as possible.
5. The Bridgeton
The Bridgerton is inspired by Julia Quinn's books and produced by Shonda Rhimes and is immersed in the early 19th century London century in full ball season.
The story is about the aristocratic Bridgerton family whose daily life is tormented by Lady Whistledown, who anonymously shares all the little secrets of high London society in her column.
6. 7 Days Out
This mini-documentary series retraces the seven days preceding some of the most significant events in the world of sport, entertainment, or even fashion. For instance, episode five is dedicated to the Chanel show and allows us to virtually infiltrate the backstage of one of the most popular shows of Paris Fashion Week.
We follow the late Karl Lagerfeld in the final preparations for his haute couture collection, the race against time for Maison's little hands, and last-minute adjustments. However, adrenaline rush guaranteed!
7. Next In Fashion
If you love Project Runway, you'll love Next In Fashion! Hosted by Tan France of Queer Eye and Alexa Chung, this reality show shows fashion designer duos competing to win $ 250,000. Also, with each episode, a new challenge is launched to designers on a specific theme.
8. Styling Hollywood
If you've ever dreamed of getting behind the scenes of the red carpets, this program is for you! Besides, Styling Hollywood takes us behind the scenes of the most beautiful looks of stars on the red carpet.
It is run by celebrity stylist Jason Bolden and interior designer Adair Curtis. In addition to Hollywood glamor, this program highlights the daily life of a gay and black power couple, which deserves to be highlighted!
9. Dior And I
The documentary, released in 2014, traces the history of the Christian Dior fashion house, from its foundation to the work of the various creative directors.
10. Jeremy Scott, The People's Designer
From his difficult beginnings in a small town in Missouri to his rise to the top of the fashion planet, this documentary traces the journey of designer Jeremy Scott, nicknamed the people's designer. However, Moschino's artistic director had to overcome many challenges in his path while staying true to his unconventional style.