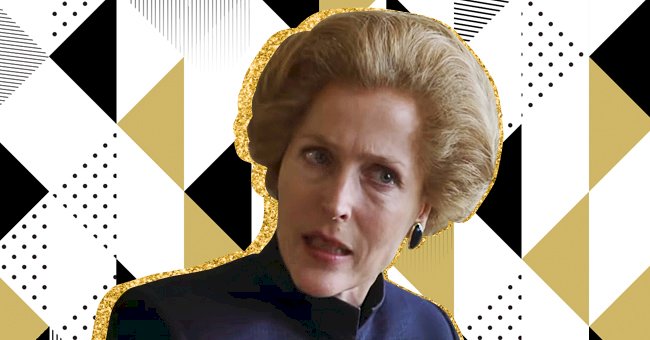 Netflix: What To Watch This November
With so many options to chose from, Netflix can become incredibly overwhelming that you don't know what to watch. We're cutting through the noise. Here's a list of what to watch on Netflix this November.
Also, with the festive season creeping in, you already know what time it is. Netflix will be providing you with your fix of original Christmas movies just in time for the holiday season.
'Love And Anarchy'
This eight-part romantic comedy series, a Swedish import, follows a career-driven consultant and mother, Sofie, and young IT Tech, Max. They begin a secret game wherein they challenge each other to do things that question modern-day life. The game starts innocently enough, but as the game progresses, the stakes increase significantly.
'Citation'
Based on true events, this film follows a Nigerian student who takes on the academic establishment when she reports that a beloved professor at the university attempted to rape her. It stars Temi Otedola, Jimmy Jean-Louis, and Joke Silva.
'Operation Christmas Drop'
Are you ready for a bit of Christmas cheese? A stickler for the rules political aide falls for a kind pilot while looking to shut down his tropical base and its airborne Christmas tradition.
'The Liberator'
Release date: 11 November
This WWII series is based on the book, "The Liberator: One World War II Soldier's 500 Day Odyssey," by Alex Kershaw. It follows a young military captain as he returns to the battlefield after encountering enemy forces that nearly kill him. What sets it apart is its animation style, which is reminiscent of rotoscoping.
'Trial 4'
Release Date: 11 November
This Netflix documentary tells the story of Sean Ellis, a Boston man charged with armed robbery and the first-degree murder of Boston Police detective John Mulligan in 1993. Though Ellis maintains his innocence, he was found guilty and sentenced to life in prison. The documentary opens as Ellis is out on bail in the present-day, awaiting his fourth trial on the murder charges.
'What We Wanted'
Release date: 11 November
Alice (Lavinia Wilson) and Niklas (Elyas M'Barek) are a young couple who wish is to have a child. After several fruitless attempts, they decide to go on a holiday in Sardinia to clear their minds. Here they meet a family from Austria that seems to have everything they ever wished for.
'The Crown' Season 4
Release date: 15 November
Season four opens in the 1980s as Diana Spencer (Emma Corrin) enters Prince Charles' (Josh O'Connor) life. Meeting the parents is seldom smooth sailing, and in this case, there's immediate tension between Diana and the Queen. Simultaneously, the monarch's tumultuous relationship with Margaret Thatcher (Gillian Anderson) also enters politics.
'Voices Of Fire'
Release date: 20 November
This is a faith-based docuseries that follows Bishop Ezekiel Williams, who builds an inspiring, non-traditional gospel choir with superstar nephew Pharrell's help. Executive produced by Pharrell Williams.
'Dolly Parton's Christmas on The Square'
Release date: 22 November
Christmas On The Square follows small-town "Scrooge" Regina Fuller (Christine Baranski) as she's visited by a rhinestone-bedazzled angel (Dolly). Regina is subsequently guided on a musical journey of redemption.
'The Christmas Chronicles: Part Two'
Release date: 25 November
After becoming separated from her mother and mother's boyfriend while on vacation, Kate (Darby Camp) ends up in Santa's Village. Here she helps Santa (Kurt Russell) and Mrs. Claus (Goldie Hawn) fight back against Belsnickel, a mysterious troublemaker who threatens the North Pole's future.