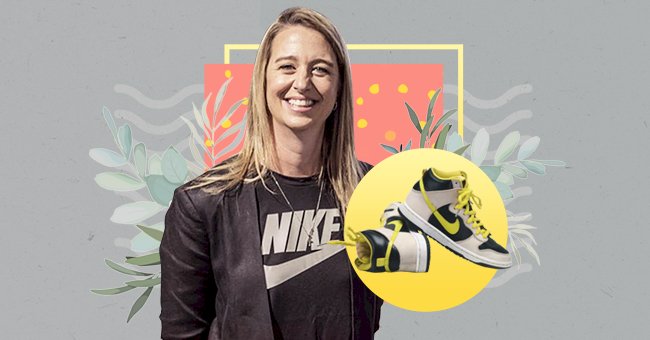 Nike VP Steps Down After Her Son's Sneaker Resale Business Gets Busted
The North American Nike VP recently stepped down from her position after 25 years at the company. Her story will be a testament to why you shouldn't trust your teenager with your credit card.
19-year-old Joe lost one of the best sneaker plugs in the world, thanks to his resale business. Nike recently revealed that they would be reshuffling their senior management team as Ann Herbert steps down.
Ann worked at Nike for 25 years before stepping down earlier this week due to a conflict of interests. Read more to discover how Herbert's career at Nike came to an end due to her son's business.
The Tip Off
Ann Herbert's son Joe is the mastermind behind sneaker resale business West Coast Streetwear. The 19-year-old recently featured in a Bloomberg Businessweek cover story that details his business operations.
The story, written by Joshua Hunt, led the reporter into an investigation of Joe's ties to Nike's VP. Joe allegedly contacted Hunt with a number registered to his mother, thus launching Hunt's research.
Joe's business credit card is registered under Ann's name, which further linked the two. After gathering enough information that pointed at the family tie between Joe and Ann, Hunt enquired with Joe.
The young entrepreneur confessed that the former Nike VP is indeed his mother. He also asked that the tie between his mom not be mentioned in the Bloomberg story and insisted she doesn't participate in his business.
Nike's Resignation Announcement
Ann Herbert had been promoted to VP eight months ago, but her experience was cut short this Monday. Several publications acquired an internal Nike email announcing Ann's resignation from the company.
"Ann Hebert, VP/GM, North America geography has decided to step down from Nike, effectively immediately,"

Reads The Nike Team Email
Nike management confirmed that Ann alerted higher-ups about her son's venture in 2018. Her resignation comes after reports revealed that he spent $132k on 600 pairs of shoes with a credit card registered under Ann.
Nike doesn't allow employees to participate in resale and Herbert's link to Joe sparked online outrage. Some sources even claimed that Joe used his mother's employee discount for some of his purchases.
Inside The Sneaker Resale Business
The sneaker resale business entails purchasing coveted pairs of shoes at retail price and reselling them for profit. This business has gained a lot of attention, negative and positive, from sneaker lovers worldwide.
Sneaker resellers often use unfair advantages to buy several pairs of limited edition shoes online and in-store. The Bloomberg article that highlights the business confirms the use of bots to compromise online sales.
Many collectors are against this form of business as it leaves a large population out of the sneaker culture. Resellers can sell some shoes for up to $20 000 profit or more, so resellers become ruthless.
On the other hand, some young entrepreneurs could argue this business is an excellent investment. The business is lucrative and legal even though there are ethical concerns around its operation.