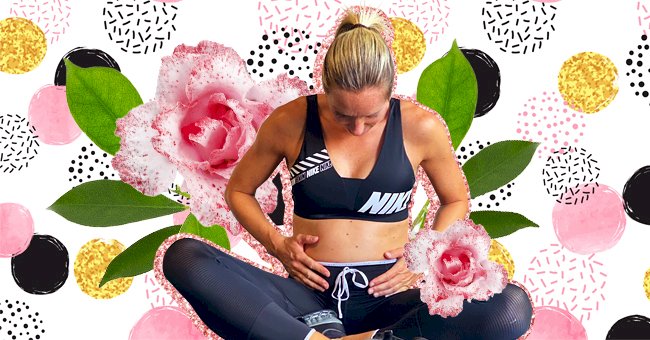 Nike's New Maternity Line Is The Perfect Answer For New Mums Who Are Hitting The Gym
The days of assuming that pregnant women are weak are over, thanks to Nike. We couldn't expect anything better from the sports brand that dressed a pregnant Australian Open champion.
Maternity clothing has been getting several fashionable updates lately, and sportswear is finally in. Athletic wear is necessary for many women, and their workout routines don't come to an end when pregnant.
Nike perfectly encapsulates the strength of pregnant women in their new collection's campaign. Read more to explore the thoughts and processes behind the new fantastic maternity line from the brand.
The Nike (M) Innovation
The new Nike sportswear maternity collection is long overdue. Pregnant women's bodies evolve constantly, and their clothing needs to accommodate for the changes they face.
According to Nike's design director of apparel innovation, this collection has been in the works for three years. Carmen Zolman expressed that her team worked tirelessly to get the line perfect before its launch.
Perfecting Pregnancy Wear
Nike has been trying to strengthen its women innovation agenda for a couple of years. As a result, when the maternity line was conceptualized, Zolman's team put in the project's necessary research.
The team consulted new and expecting mothers to design a line that meets their athletic needs. Motherhood is a transformative stage for many women, and the Nike team strives to give them the best.
"Nike (M) is a very personal project for me, not only as a mom but as someone who is so close to our women's innovation agenda,"

Says Carmen Zolman
Celebrating The Female Body
Many activewear brands have received criticism for their distasteful approach to women's apparel. The traditional tiny and pink design doesn't work for all women and certainly isn't ideal for expecting moms.
Zolman explained her experience with feeling insecure in regular activewear as her body changed. Her mission for this collection is to correct these wrongs and offer activewear that caters to all mothers.
Nike (M) was developed to celebrate the female form, not to hide it, disguise it, or ignore it,"

Says Carmen Zolman
Nike Maternity For Every Woman
Although the Nike (M) collection campaign features a long list of athletic women, the line is suitable for all. The Nike team encourages women of all fitness levels to embrace these clothes for themselves.
The collection includes a sports bra that allows pumping and nursing, a tank top, and supportive leggings. We recommend you pull their split hem fleece cover-up as a baby shower gift to make a new mom happy.