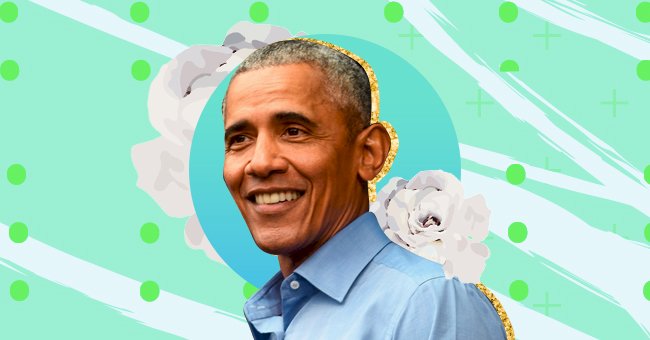 Obama Reveals His Favorite Books, Music, Movies & TV Shows Of 2020
From The Savage Remix topping his Music Chart to The Queen's Gambit making it to his favorite TV Shows List, Obama's taste is quite extraordinary for a 59-year-old former president.
Barack Obama, the 44th president of the United States, has been following a custom of sharing his favorites in December every year since 2017. The list includes his favorite songs, books, movies, and tv series.
Keeping the tradition alive, he took to social media and revealed his list of favorites for 2020. The plan is pretty impressive and says a lot about Obama's eclectic taste. Let us look at the books, Music, movies, and tv shows that kept the former US president company in 2020.
Obama's Favorite Books Of 2020
Obama started his annual list of favorites by sharing his favorite books of 2020. The list included 17 books in no set order, ranging across various genres, from non-fiction to historical records, literary fiction, and even climate change fiction.
The most surprising part was Obama purposely, excluding his work, A Promised Land, from the list. However, he did call it a "pretty good book," which can maybe be taken as him wanting people to read that one too.
Obama's Favorite Movies And TV Shows Of 2020
Now that we've become familiar with Obama's literary side, his next list of faves gives us a glimpse into the movies and tv shows he loved watching. His list of movies and tv shows followed no particular order, just like the books.
Obama also brought attention to streaming being the 'new normal' amid the pandemic. The movies included notable works such as Mank and Pixar's Soul and documentaries like Boys State and Time. The Queen's Gambit and The Last Chance both made it to the favorite tv series's list, among other hit shows.
Obama's Favorite Music Of 2020
Obama saved the best list for the last. While sharing the list of his favorite songs, he did admit to taking a little "valuable consultation" from his youngest daughter, Sasha. The former president even called his music consultant daughter, the "family music guru."
The list included The Savage Remix from Megan thee Stallion and Beyonce, Levitating by Dua Lipa feat DaBaby, and Summer 2020 by Jhene Aiko. There were also oldies from Bob Dylan and Bruce Springsteen. We might find our next favorite song from this epic music playlist.
Obama's Love For Books
As a former statesperson, Obama's love for books is genuinely commendable and a healthy habit to keep. His passion for books could also explain his preference for sharing his favorites books first in his annual list of faves, or how he was able to pen down his memoir, A Promised Land.
Obama even shared a picture on his Instagram, recalling his tradition of supporting small businesses. He would take a trip to the bookstore with his family and buy books to read during the holidays. He encouraged people to buy a book online or from an independent bookstore to support such businesses.
A Promised Land Playlist
Take it from Obama himself - Music is food for the soul. He had "A Promised Land" music playlist, which inspired and motivated him to keep going with his memoir writing.
"Music has always played an important role in my life—and that was especially true during my presidency. In honor of my book hitting shelves tomorrow, I put together this playlist featuring some memorable songs from my administration. Hope you enjoy it."

said Obama.