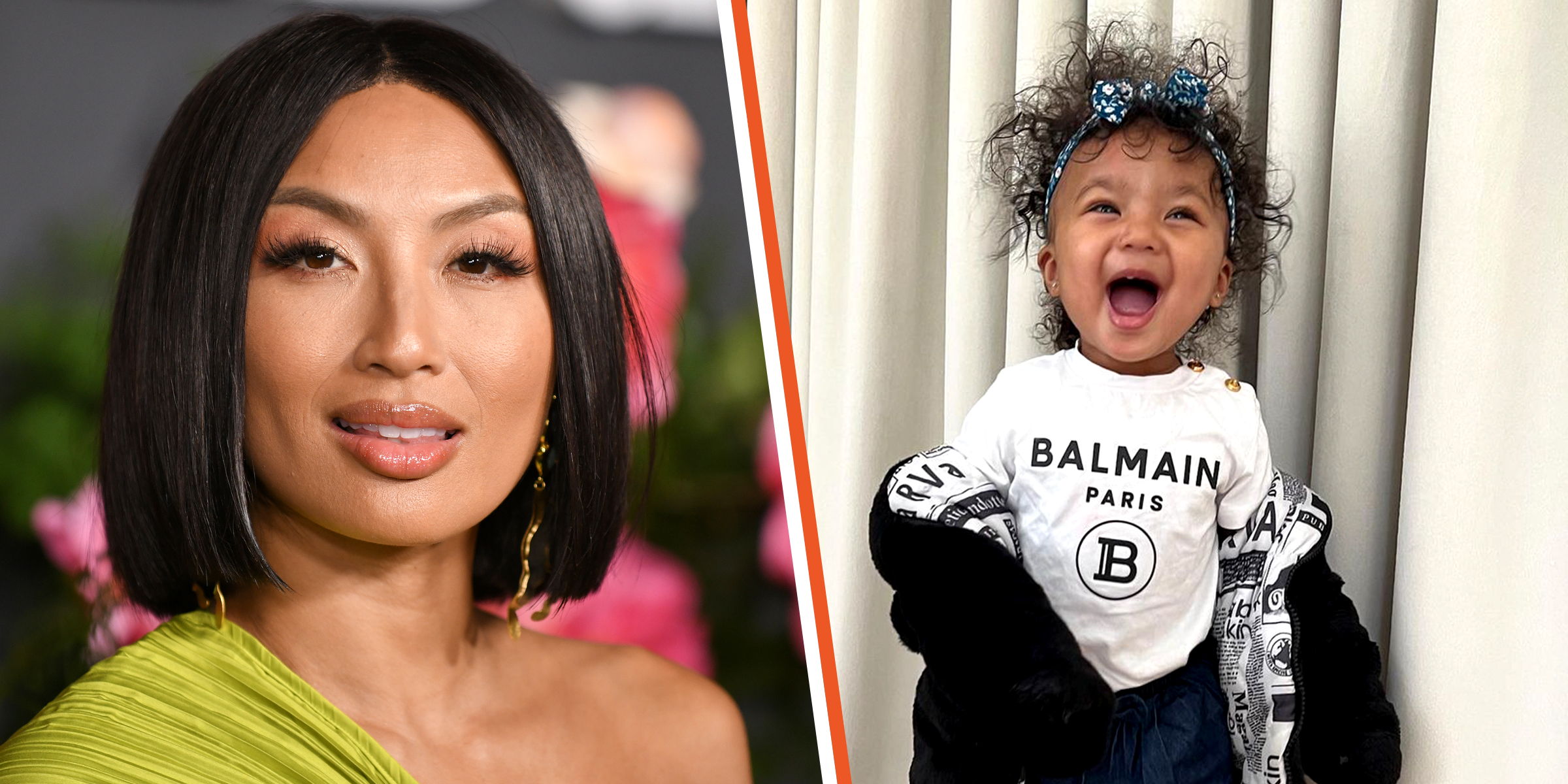 Jeannie Mai | Jeannie Mai's daughter Monaco Mai-Jenkins | Source: Getty Images | Instagram.com/thejeanniemai
'Oh Please, Comb the Child's Hair': Jeannie Mai's Followers Criticize Her Daughter's Hair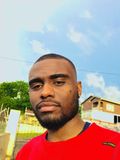 Jeannie Mai's daughter, Monaco Mai-Jenkins, has been a delightful presence for fans who eagerly anticipated seeing her face, revealed five months after her birth. However, some fans have recently shifted their stance, criticizing Jeannie for her one-year-old's appearance.
Actress and TV personality Jeannie Mai, renowned as one of the co-hosts of "The Real" talk show, took to Instagram a few hours ago. The television star shared a photo and a couple of videos featuring a charming mother-daughter moment with her toddler, Monaco Mai-Jenkins.
The initial slide captures Monaco laughing as her mother takes her picture. She is dressed in a white Balmain T-shirt, a denim skirt, and a black jacket. In the second slide, Jeannie vies for her daughter's attention, ultimately receiving a kiss in the third.
Jeannie faced a bit of a challenge in getting some affection from her daughter. Her caption describes her efforts to gain Monaco's attention, with the TV star writing, "We can make this easy or hard, Coco." Among those entertained were several fans expressing concerns about Monaco's hair.
A few commenters critically urged Jeannie to pay more attention to her daughter's hair care. One of them, a hairstylist, shared their experience working with mothers of mixed-race children. They revealed that white mothers often sought their services for their diverse children who lacked proper hair care.
Other commenters were more straightforward in their remarks, with one saying, "Oh please. Comb the [child's] hair. It's not that hard." Another Instagram user stated they were not trying to be humorous in asking Jeannie to "please do her hair sometimes."

Comment under Jeannie Mai's Instagram post from April 5, 2023. | Source: Instagram.com/thejeanniemai
Some fans offered gentle advice to Jeannie, treating the situation as an opportunity for tender loving care. One fan recommended Reagan Sanai hair care products for detangling curly hair and suggested satin or silk mattress covers as a good alternative if Monaco was uncomfortable wearing a bonnet while sleeping.
Jeannie also received support from followers who thought it was absurd for others to make such demands regarding her parenting. One person encouraged Jeannie not to worry about comments from fans asking her to take care of Monaco's hair.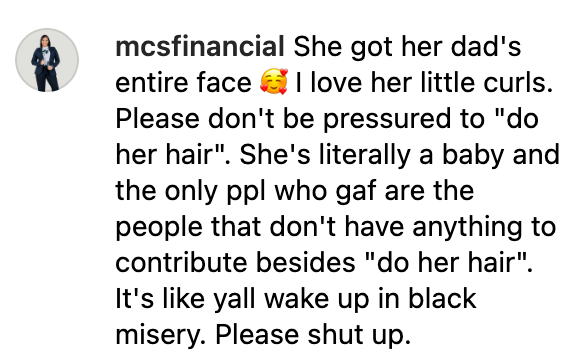 Comment under Jeannie Mai's Instagram post from April 5, 2023. | Source: Instagram.com/thejeanniemai
Another user defended Jeannie in response to someone else, stating it was impolite and strange for strangers to comment on the one-year-old's hair based on a single snapshot from her day without the mother seeking advice. In a separate comment, the same user said:
"I recall when [Jeannie] refrained from posting anything about her child on [social media] for a long time after she was born. Jeannie faced criticism for not showing her child to the world so her fans could see her. And when she finally does post her daughter, some of the comments about her child's hair are so rude."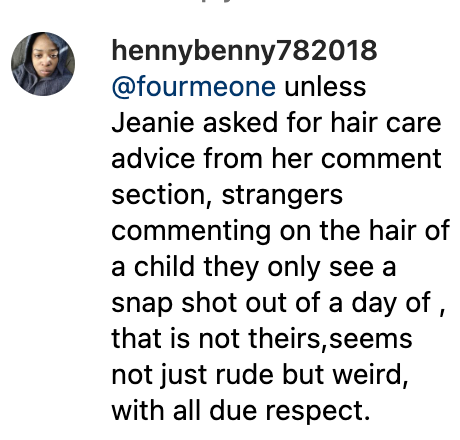 Comment under Jeannie Mai's Instagram post from April 5, 2023. | Source: Instagram.com/thejeanniemai
Jeannie announced her daughter's arrival in January of the previous year with an Instagram post. She shared a picture of an empty bassinet and clarified in the caption, "I asked God for a life of love and happiness. He sent me my family. Baby Jenkins is here 🍼❤️."
The TV star did not provide details about the baby's gender or name. She posted a video from her Winter Wonderland-themed baby shower hosted by friends and family the month before, referring to her unborn child as Baby J—Sidenote: Monaco also has a half-brother from her father's previous relationship. Jeannie kept pictures of her daughter private for the first five months of her life.
The TV star shared videos of Monaco on her "Hello Hunnay" YouTube series, which Jeannie considered the most exciting of all her episodes. In the video, viewers saw the baby introduced to Jeannie's "The Real" co-hosts, like fellow mothers Adrienne Bailon and Tamera Mowry.
Monaco's parents, Jeannie and her Grammy-nominated husband, Jeezy, are set to celebrate their fifth year together this year. The TV host found a love with the rapper that has reshaped her expectations of what she deserves from a partner. Although they began dating in 2018, the couple exchanged vows on March 27, 2021.
News of their relationship first surfaced in November 2018, and by January 2019, they appeared together on Instagram. Later in 2019, the couple made a glamorous public appearance at the SnoBall Gala in Atlanta. By August, Jeannie openly discussed her relationship with the Grammy-nominated artist on "The Real."
Jeezy proposed to Jeannie on April 6, 2020, during a romantic date night in Los Angeles. In September 2020, they made another public appearance as Jeezy supported Jeannie on "Dancing With the Stars." Following their wedding, the couple announced in September that they were expecting their daughter, Monaco.