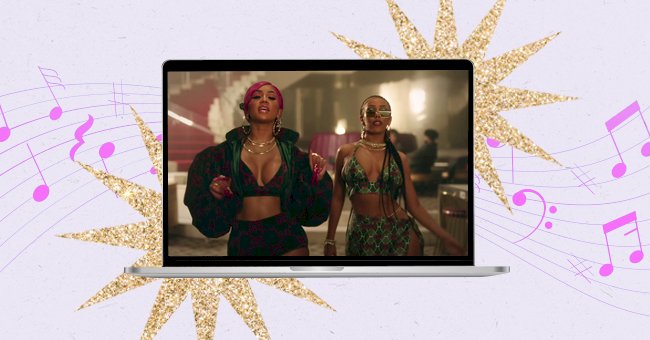 Our 2021 Songs Of The Summer Predictions
It is finally time to crank up the tunes and enjoy the summer-like one truly should. There is nothing better than a perfect party song, and we have plenty to enjoy this summertime.
Last year was a not-so-hot summer for most people, which resulted in many snubbed summer songs. Fortunately, those jams will get their redemption this year since we all look forward to a shot girl summer.
Whether you've been finding your music on TikTok or the radio, you know there's some summer bops to look forward to. Read further to take a look at our predictions for this year's songs of the summer.
Kiss Me More By Doja Cat Ft. SZA
Doja Cat has been having the time of her life over the past few months, and we can't help but love it! Her out-of-this-world collaboration with fellow chart-topper SZA is the perfect fun-loving song for this summer.
Peaches By Justin Bieber, Giveon, and Daniel Caesar
This funky and fruity tune is already a fan favorite, and we don't foresee the hype dying down anytime soon. The upbeat track has an undeniable groove, and its lyrics are so relatable for summer activities.
Brutal By Olivia Rodrigo
The angsty teen vibe is back, and it is better, thanks to Olivia Rodrigo. Although summer is filled with fun times in the sun, we can't neglect our nostalgic teen angst moments while we get ready to go out.
Montero (Call Me By Your Name) By Lil Nas X
Lil Nas X turned up the heat with his controversial single 'Montero' a few months ago, and it's still a banger. Get ready to get sexy with this catchy tune this summer because we're sure it'll play everywhere.
Best Friend By Saweetie Ft. Doja Cat
There is no better song to play during your first summer meet-up with your girl gang. Saweetie's 'Best Friend' has some of the best quotables in a song for the year and even better ones for the summer.
Up By Cardi B
No one can deny that last year was a mess, so we only focus on things looking up. Cardi B's popular track is the perfect tune for our new boss babe attitudes that we can't wait to show off this season.
What's Poppin' By Jack Harlow
We know Jack Harlow got his shine last year, but we simply don't think it was enough during quarantine. Therefore, we predict that the 23-year-old rapper's hit track will make it back to the charts during this summer.
Ungodly Hour By Chloe X Halle
Chloe and Halle had a fantastic 2020 with the release of their sophomore album, 'Ungodly Hour.' The album included hits like 'Do It,' which charted all summer, and we predict we will see the same this year.
Cool Off By Missy Elliot
Besides the perfect song title, 'Cool Off' was also one of the best club banger songs of 2020. Now Missy's single will get its deserved shine during this summer, where people can twerk somewhere other than their bedrooms.
Telepatia By Kali Uchis
American-Colombian singer Kali Uchis never misses when it comes to poolside tunes. Telepatia has already been on everyone's chill time playlists, and we are sure it'll be on many more this summer.