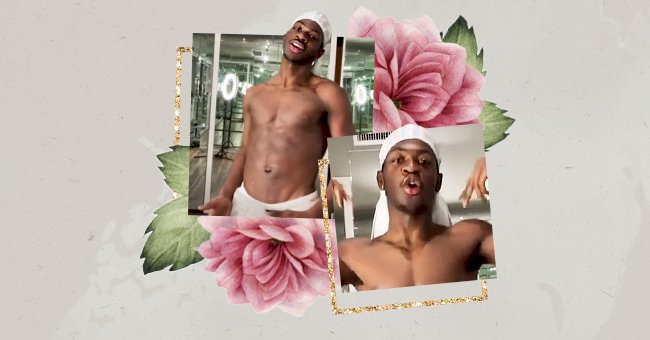 The 10 Most Viral Tiktok Songs Right Now
These viral songs on Tiktok birthed makeup challenges, dance challenges, and all sorts of funny and heartwarming videos on Tiktok.
Especially during last year's lockdown, people had turned to the internet as a form of escapism, among other things. This created the opportunity for songs to blow. Here are some of the most viral songs making waves:
'Savage' by Megan Thee Stallion
This song was big, but once it reached Tiktok with a hot dance routine choreographed by Keara Wilson, it became massive!
'Peaches' by Justin Bieber
Off of his newest album, the song "Peaches" inspired the #PeachesMakeupChallenge. The original video posted by Hailey Bieber, prompting others to show her their Peaches-inspired looks, has racked up over 572K likes on the video streaming platform.
'Lottery' by K Camp
The hot dance that many Tiktok users have learned and shared themselves performing in the app was choreographed by Jalaiah Harmon.
'Say So' by Doja Cat
The dance to this song went so viral that the choreography, created by Tiktoker Haley Sharpe, ended up making it onto Doja Cat's music video. Sharpe also makes a cameo in the video with her viral routine.
'Montero (Call Me By Your Name)' by Lil Nas X
In addition to having a dance, this song also stated a viral trend. While trying to explain their way into heaven, Tiktok users get distracted by Lil Nas X sliding down a pole to hell. The artist has been reposting the videos and even started a challenge where the winner could win money.
'Supalonely' by Benee feat. Gus Dapperton
The viral status of this song may have largely because it came out at an opportune moment. It blew up during quarantine last year when many people were feeling "supa lonely."
'Nonstop' by Drake
Drake's song "Nonstop" from his album "Scorpion" inspired the Flip the Switch Challenge, where two people are standing in front of a mirror switch roles. Users and celebrities like Jennifer Lopez with Alex Rodriguez, and Camilla Cabello have gotten in on viral action.
'Best Friend' by Doja Cat ft Saweetie
Hanging out with your best friends and need an appropriate song for the moment? This song has become the song to add to bestie hangouts.
'Death Bed (Coffee for Your Head)' by Powfu feat. Beabadoobee
This is the kind of song you might add to the cute playlist you and your boo will listen to during the summertime picnic date.
'Deja Vu' by Olivia Rodrigo
Deja Vu made popular the inverted, which has become a somewhat contentious filter on Tiktok. The visual effect brings to users' attention how symmetrical their faces are, with some people feeling that it's reinforcing unreasonable beauty standards.