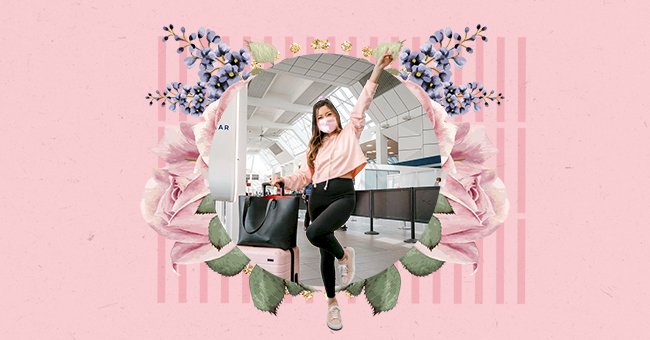 Our Comprehensive Vacation Packing Guide Filled With Influencer Tips
Do you want to travel like a pro and pack like a minimalist? Follow these influencer tips so you won't need to worry about baggage allowance ever again.
There are two types of people when it comes to packing: the overpacking folks and the minimalist ones. I went from overpacking, surpassing baggage limits, and paying fortunes on extra fees, to a minimalist backpacker living out of my 45L backpack for nearly two years while traveling the world (which is a topic for another post).
You don't need to go the extreme side of minimalism and pack like a dude -- learn these pro tips from stylish influencers and what is a must in their luggage when going on vacation.
Black Dress is a Must
A black dress won't leave you to overdress or underdress. It's the perfect and most versatile clothing when it comes to traveling. From daily walking tours to later dinners, Alexandra Jimenez from Travel Fashion Girl says it is an all-day outfit.
Pack Outfits
Lindsey Holland says that her golden rule when it comes to packing is that outfit is a must. So before packing your favorite pieces, try them out and see what else you can match with them. Add to your luggage at least one or two pairs of denim and a white tee.
A Staple Pair Of Shoes
A staple shoe is a must for me when traveling because you can create different outfits with just one pair. Instead of packing a couple of sandals and highheels, choose one with neutral colors that is easier to combine with different looks.
Summer Hat
Marina Comes carries her hat with her everywhere she goes -- from sightseeing to boat trips to the beach and restaurants. Sun hats aren't only crucial for sun protection (don't forget to pack your sunscreen!), but they're also a fashionable piece to add to your packing list.
Leggings
Leggings are like my toothbrush -- I can't live without them! They're the most versatile piece of clothing when it comes to minimalist packing. You look chic if adding some jewelry or a fashion long short, and comfy at the same time.
White Shirt
A white shirt is one of Lee Litumbe's BFF for summer trips. She's always ready for Instapics wherever she is -- from shots at the beach to a night out. And the good thing is that you can pair it with your denim or leggings.