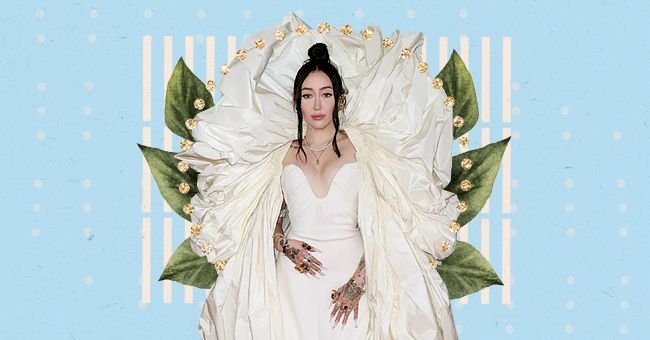 Our Favorite Bold Style Moments At The 2021 Grammys
We've seen yet another digital and red carpet hybrid event come and go with the 2021 Grammys. Our favorite musical artists got dressed to the nines as per usual for music's most significant ceremony.
The Grammy awards ceremony is the biggest event for musical artists who always go all out with their fashion. This awards show's red carpet is one of the most fun spaces for fashionistas to explore their style.
For years we have seen bold and unique outfits at the Grammys, and things stayed the same this year. Read more to take a look through our favorite bold style moments for this year's Grammy awards ceremony.
Beyonce's On Glove Nail Extensions
Beyonce looked as radiant and chic as ever in her full black leather Schiaparelli ensemble. Her gorgeous statement earrings may have been the accessory to steal everyone's attention, but we love her gloves.
Opera-length gloves have been having a huge fashion moment over the past year. Beyonce adds some edge to the sophisticated style by sporting a pair with gold nail extensions to emulate her inner diva.
Lovely Bones
Pheobe Bridges shows us it's what on the inside that counts with her skeleton Gucci gown. The embroidered dress is a stunning take on the singer's signature skeleton onesie, and it's perfect.
Renaissance Painting Noah
Schiaparelli seemed to be the night's star designer and showed out for all of the stars they dressed. Noah Cyrus looked like a renaissance painting in her sculptural gown for the night as she celebrated her nomination.
The 'Best New Artist' nominee's dress had an unforgettably chic cape that we've never seen before. Cyrus proved that high fashion would reign forever on the Grammy red carpet as long as she breathes.
Cotton Candy Dreams
Jhene Aiko's pink Giambattista Valli ensemble resembled the sweetest serving of cotton candy. The voluminous two-piece also looks like one of our favorite dresses Rihanna wore to the Grammys in 2015.
Very High Boots
Chloe Bailey and her sister Halle are quickly becoming some of our favorite style icons in music. At this year's Grammy awards, the sister duo wore matching custom Louis Vuitton garments with their own variations.
Chloe's fabulous thigh-high boots that seemed to go on forever stole the show for all fashion lovers. Halle's floor-length headwrap was also a unique accessory that we can't wait to see being interpreted by other fashionistas.