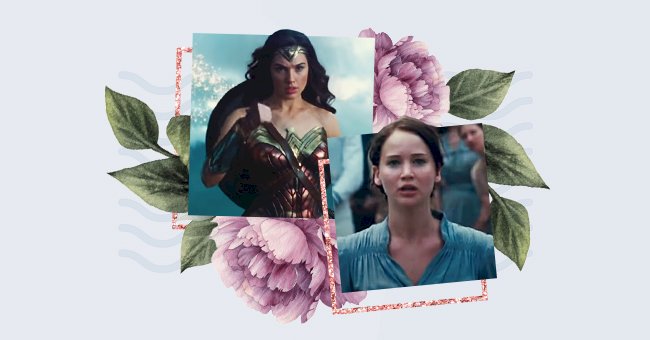 Our Favorite Strong Females On TV
Throughout history, women have emerged as strong, compassionate, and powerful characters. We can now find females dominating every field of life, including politics, business, IT, education, healthcare, and the film industry.
We've all thoroughly enjoyed reading popular fairy tales like Cinderella, Snow White, and Rapunzel in our childhood. Many of us identified with these female protagonists because of their unwillingness to give up in adverse situations.
Growing up, it's been a little hard to find a true representation of females in TV shows and movies. Regardless, we did a little research to bring you our absolute favorite strong women characters from various movies and TV series. Female power for the win!
Hermione Granger - Harry Potter
It's impossible for a die-hard Potterhead not to love the smartest Muggle-born witch ever. Hermione was intelligent, kind, and compassionate, and she was a genuine friend who was always ready to extend a helping hand.
Buffy Summers - Buffy The Vampire Slayer
Buffy The Vampire Slayer introduced us to robust and resilient Buffy Summers. Even though she was fighting her demons, she did a brilliant job as a high school student who had a pile of responsibilities resting on her shoulders.
Wonder Woman - Wonder Woman
Gal Gadot redefined women's representation in the superhero arcade by taking up Diana's role, aka Wonder Woman. The movie's massive popularity and praise amongst a global audience prove that people want to see females being portrayed positively.
Lorraine Broughton - Atomic Blonde
Charlize Theron's portrayal of a top-level elite spy was a pure treat to watch. The movie does feature uncensored action and bold steamy scenes, but Theron's iconic performance as a secret agent proved that women could handle badass roles.
Katniss Everdeen - The Hunger Games
Katniss proved her selflessness, bravery, and immense love for her sister when she volunteered on her behalf. She also emerged as a powerful female leader throughout the movies.
Daenerys Targaryen - Game Of Thrones
GOT is an all-time hit HBO series based on George R. R. Martin's remarkable novel series, A Song of Fire and Ice. Daenerys emerges as a determined, inquisitive, and strong female character, rightly deserving to be the heir.
Elle Woods - Legally Blonde
Elle Woods is the lead character of Amanda Brown's movie adaptation, Legally Blonde. Woods's role as a vivacious modern feminist became a beacon of hope for several women to stay true to themselves and their passion no matter what.
Regina George - Mean Girls
Who doesn't love Regina? Even though her role was rather sinister, we loved how she paved the pathway for chic sweatsuits and made side bangs trend. Regina was a true embodiment of beauty with brains but with an evil twist.
Miranda Priestly - The Devil Wears Prada
Meryl Streep's stellar performance as a commanding fashion magazine editor became a highlight of this 2006 rom-com. Throughout the movie, she maintained her callousness and assertive attitude, and her unmatched power in the fashion verse.
Felicity Smoak - Arrow
Felicity Smoak was introduced as a minor character until her intelligence, and iconic chemistry with Oliver Queen earned her a top spot. Smoak is a gifted programmer and hacking expert who lends her expertise to Team Arrow to solve cases.