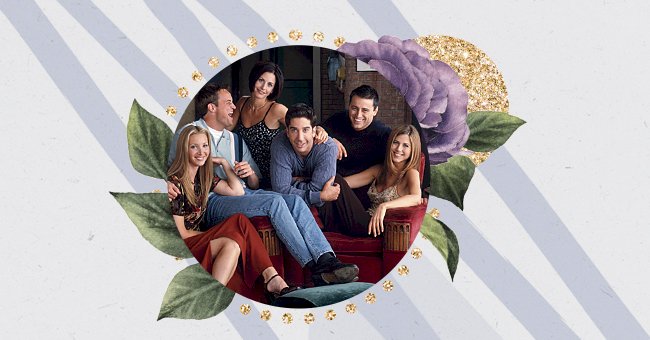 Our Full Guide To The 'F.R.I.E.N.D.S' Reunion
The iconic sitcom 90s sitcom will soon see the beloved group of friends making their big comeback on HBO Max streaming service.
Additionally, HBO Max appears to be on a roll as far as throwing us back to old loved sitcoms. This year, they also confirmed that all the seasons of "Nanny" would be available for streaming. The 90s certainly brought its fair share of classics to audiences, the pinnacle of sitcoms with shows like "Friends" "The Fresh Prince of Bel-Air," and "Seinfield."
While the promised return of "Friends" has been a long time coming, having been announced in 2019, the coronavirus pandemic caused some production delays. However, the train has officially left the station, and the show's fans have some unexpected offerings coming their way. Here's are the details of the long-awaited "Friends" reunion:
Returning Cast
This will be the first time since the program ended in 2004 that all six of the stars will appear in front of cameras altogether again.
What's Different About The "Friends" Reunion
Though the program's original six members will be making a return for the reunion, the show may not be what fans are expecting. HBO Max has made it clear that the reunion will not be a continuation of the original story arcs of the cherished characters.
"Lastly, in order to avoid any misunderstanding about what this special is, we want to make it very clear that this is not a new, original episode of the series. The cast will be appearing as themselves, not as their beloved characters."

HBO Max explained in a statement.
So What Is The Reunion About Then?
The "Friends" Reunion special is taking a different direction. Instead of a reboot or commencements, the special will see the main cast reunite to reminisce about the show.
For fans who may have been looking to see the answers to their lingering questions acted out by Rachel, Monica, Phoebe, Joey, Chandler, and Ross, sadly, that won't be the case.
Delays
"The Hollywood Reporter" reported that the project was initially set to commence filming on March 23 and 24, 2020, in Burbank. However, they were "delayed until at least May."
After all this time that has since elapsed, the crew is getting filming underway. Last week on the "Graham Norton Show," Schwimmer revealed that they'd be shooting the "Friends" reunion next week."
Release
Eager fans may hold on to the excitement that things seem to be moving along. However, as pertaining to when the reunion special will land on screens, Warner Media has yet to announce a release date.