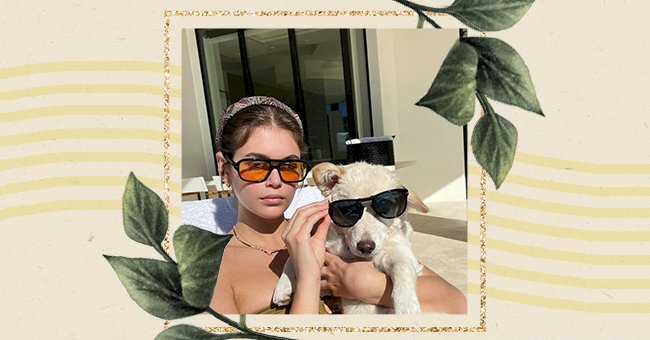 Our Guide To Dressing Like A Supermodel
The likes of Bella Hadid, Adut Akech, and Kaia Gerber always look fabulous on and off the runway. Their off-duty model looks are some of the most stylish ways of dressing to date.
Supermodels always seem to look great these days, whether they are on the job or running errands. There is something just so effortlessly cool and chic about the style that most models adopt off the runway.
Paparazzi shots always capture several supermodels in their fashionable garments that we wish we had. Thankfully, we can find ways to dress fashionably like these stylish supermodels, as seen in our guide below.
Warm Is Cool
Outerwear is always a staple piece in any supermodel's outfit, especially while strutting the streets of New York. Functionality and comfort have been some of the most important elements when looking at supermodel jackets.
While a sexy patent-leather coat will always be fabulous, a Northface puffer jacket might be more model-like. Several supermodels have been seen rocking this chill puffer, with some even dressing it up with heeled shoes.
Bring On The Fuzz
Accessories play a vital role in every supermodel's outfit, and bucket hats have been all the rage lately. However, the rise of the 90s and Y2K style has amplified the bucket hat craze and has brought fuzzy hats back in style.
Bare The Belly
Cropped tops have been fashion staples for quite a couple of years, but they seem to be taking over lately. All of the 'it girls' in fashion have been sporting belly-baring shirts for some time now.
Belly accessories and low-rise bottoms have even come back in fashion to support this model trend. A midriff-baring shirt with a cute or cheeky message printed is even more supermodel approved.
Designer Sunnies
What better way to block out the haters than with a perfect pair of designer sunglasses? Supermodels love a fantastic pair of sunglasses with bigger and bolder 70s styled designs taking over the tiny matrix shades trend.
Ditch The Skinny's
It is official, skinny trousers are no longer in fashion, thanks to this off-duty supermodel style tip. Supermodels who were usually seen in leggings and slim-fit bottoms are now sporting looser pants.
Baggy jeans, slouchy pants, and roomy sweats are getting much more attention from the supermodel world. This baggy pants style is also great for staying comfortable, which seems to be a theme in off-duty model dressing.