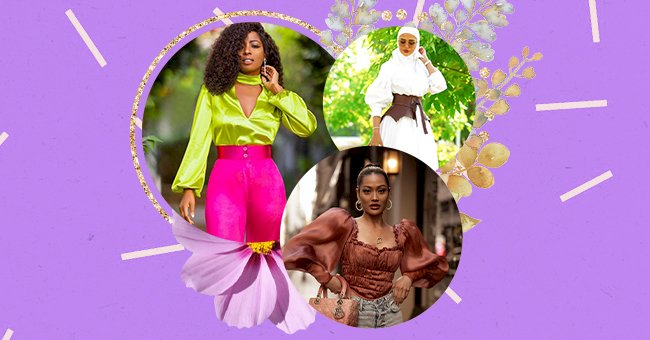 Our Guide To Spring Outfits For 2021
The days have gotten longer, and the sun is once again in the game. Spring is in full bloom, and we love it! The beautiful days illuminate a more minimalist fashion with nineties accents and sign the big comeback of the sporty chic trend.
The year 2020 has changed our lifestyle and raised new questions. In this sense, fashion has turned into very comfortable ready-to-wear pieces that are still just as stylish.
This year, the spring 2021 outfits are universal, more responsible, suitable for all looks and ages. Let us guide you on some of the outfits you need for this spring.
Comfy Clothes
In the wake of lockdown, the spring 2021 fashion will give a boost to leisure clothing. Lingerie is always more visible, and the shapes are vast and more comfortable than ever. From dresses to sweatshirts and pants, everything is designed to be worn at home and out.
Balloon Sleeves
Sleeves are inflated with helium for a childish and airy touch. This is the bias that many designers support this season. The more they are exaggerated, the better.
Flared Pants
Yes, flared pants are always in fashion. It stands for evening wear in a reflective yellow colorway. It serves as an elegant office outfit in darker shades when paired with a coat, blazer, or jacket.
The Bralette
This season, we proudly display our underwear. Halfway between the bralette and the bra, the bralette infuses an ultra sexy and desirable silhouette with lace, satin, prints, and other embellishments that embellish our lingerie. To wear it, wear it with matching shorts or pants, or more discreetly, under an oversized shirt or pantsuit.
All Round Denim Look
A signature of the 90s, the total denim look has never completely disappeared. This season, however, it reigns supreme. The less experienced will choose to combine similar shades of denim, while the more daring will indulge in mixing genres.
Short Shorts
With its high waist and mini cut, the tiny summer shorts lengthen the legs to infuse an Amazon silhouette. It goes just as well with a matching cropped top with a slightly oversized feminine blouse or a polo shirt with a worked collar. As for shoes, we bet on a pair of mules or flat sandals to counterbalance its sexy dynamic.
The Wide Belt
The flagship accessory for spring-summer? The belt. This season, there is no question of playing it discreetly. We choose it to be imposing. Braided or in leather, sober or colorful, emphasizes the waist and becomes the central element of our looks.